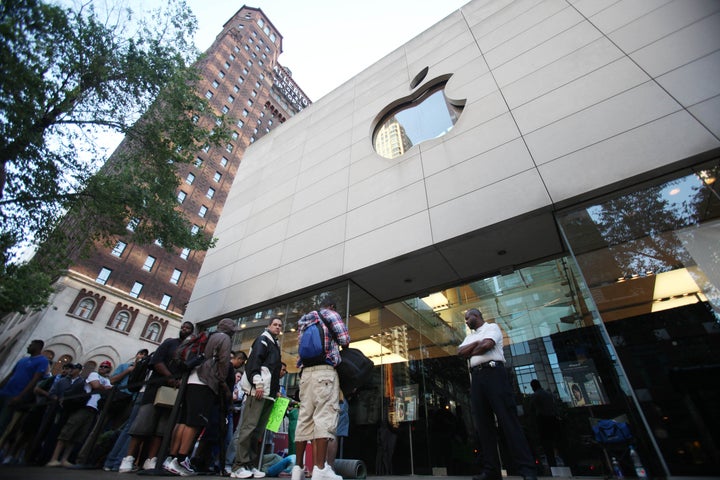 Thursday, May 19 will mark the 10th anniversary of the launch of the first Apple Store, and it seems like the date won't pass unnoticed.
Apple, known for its secrecy and spectacular product launches, is likely doing everything it can to remain tight-lipped about any potential announcements. However, new rumors, published by Boy Genius Report, hint that something major may be happening.
The rumor lowdown, from BGR:
There's an overnight shift of 10-15 people planned from Saturday night through Sunday afternoon.
All employees must lock their cell phones in the office and sign a non-disclosure agreement with Apple.
A variety of roles are necessary, from business representatives to a visuals team to Genius team members.
The hardware to be installed in apparently already there, just under lock and key.
Black curtains will go up at all stores.
Secret data labeled "training" has been distributed to employees and can't be accessed until Saturday afternoon.
Mandatory meetings are scheduled for Sunday May 22.
Interestingly, a separate source seems to have leaked similar information about Sunday's mandatory meeting to macstories.
While a different BGR report stated that the stores were getting new tables, potentially equipped with near field communication (NFC) capabilities, a Gizmodo tipster claimed the new tables are "already in use at a couple high traffic Apple Stores."
These rumors have lead to speculation that the world's most valuable brand may be aiming to launch the next iPhone (unofficially dubbed "iPhone 4S" by some, "iPhone 5" by others) as a tenth anniversary celebration. While CNET, BGR, Gizmodo and a number of other sites have weighed in on the speculation, nothing has been confirmed by Apple.
Popular in the Community