If you've haven't already fallen in love with
April Star
, here's yet another chance. The 10-year-old model, who was diagnosed with
vitiligo
at age 6, has been melting hearts left and right with her stunning good looks and message of self acceptance.
The pint-size cutie credits well-known model
Winnie Harlow
, who also has vitiligo, with giving her the confidence to pursue a career in modeling.
"I want to be a model because I love taking pictures and watching people look at me and smile," Star told The Huffington Post.
We got a chance to catch up with the budding model to ask her about a few of her favorite things, how she stays so positive in the face of bullies, who she'd like to model for next, and so much more. Check it out!
How do you deal with bullies?
I do not listen to bullies anymore -- it was hard but now I just ignore them and smile.
When you're sad what do you do to feel better?
When I am sad I listen to music.


What advice has Winnie Harlow given you about living with vitiligo and working in the fashion industry?
Winnie taught me that being different can be both good and bad and that I have to be strong. And just because I look different I cannot let people let me down in this industry.
What is the best fashion tip you've ever received?
To always smile and stay humble.
If you could model for any fashion company which one would it be?
Justice
kids store. I love their clothes!
Do you have any hobbies beyond modeling?
Yes, I like to dance, act, and listen to music.
What's your favorite song?
What's your favorite food?
Pizza!
If you could go on a shopping spree with anyone, who would it be? And why?
My two oldest sisters because we have fun shopping together. One of them I love her style and the other one doesn't let me wear anything I want -- she is very over protective of me.
What are you favorite fashion trends? What should all the kids be wearing right now?
My favorite fashion trends are jumpers. I love bright colors and think we should all wear bright colors all the time.
What's your favorite inspirational quote?
"If you don't imagine, nothing ever happens at all" by author John Green.
Since you've already met Winnie is there anyone else you're dying to meet?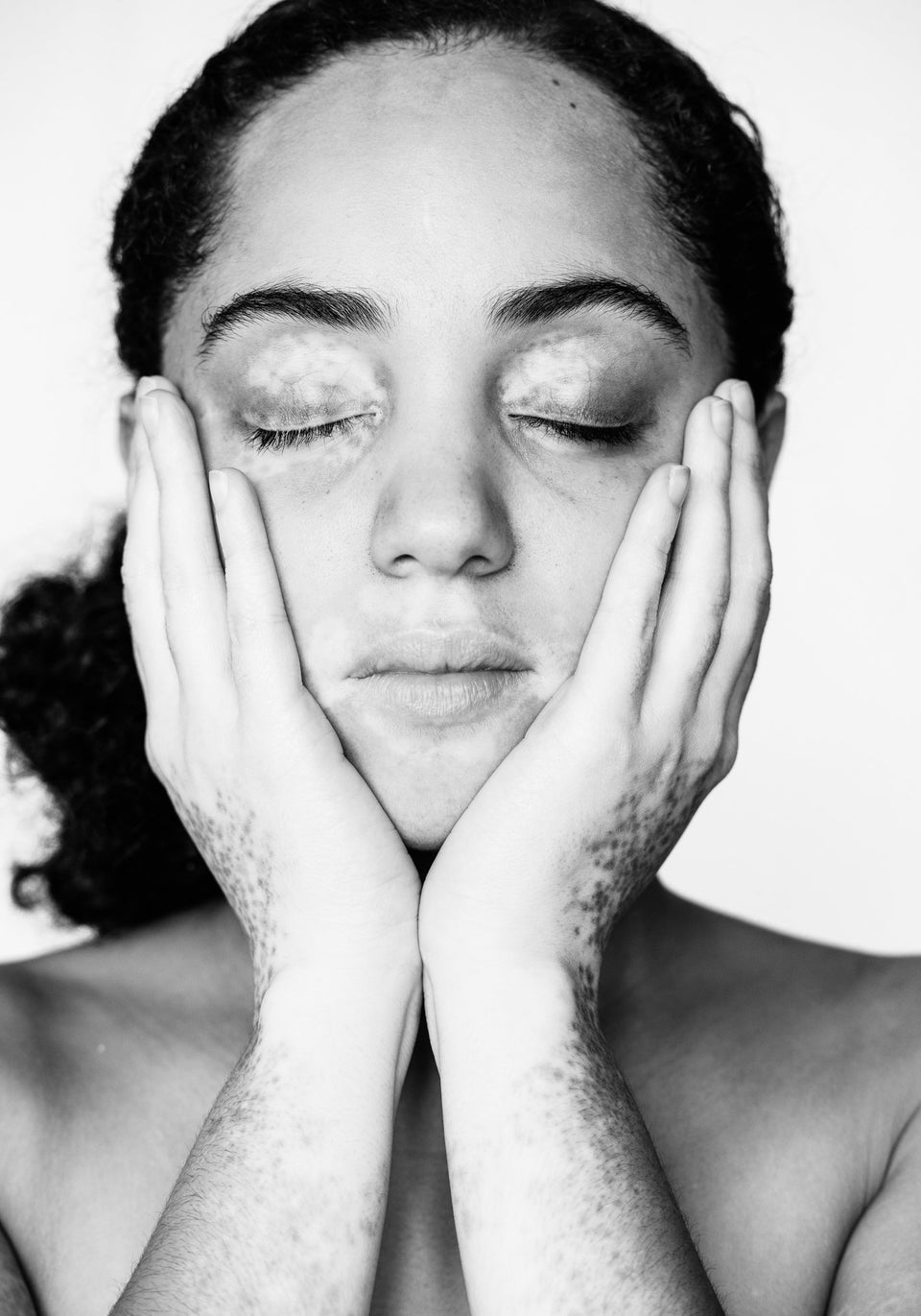 vitiligo
Related