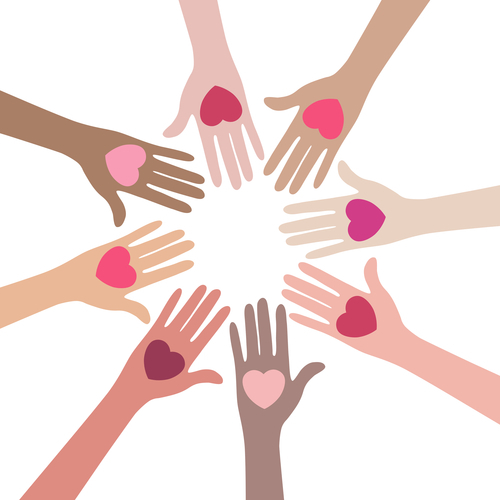 You've probably been there.
It's that moment when you realize that try as they might, your family and friends don't fully get what you've been through.
You wish you could talk to someone who understands why you're not feeling "normal," even if you look it. Or why you can't just shake the anxiety NOW so you can get back to enjoying your life.
If you've talked to your medical team about such issues, they may have referred you to a support group.

But are support groups really helpful in unraveling emotional knots? As research on this topic is barely beginning to emerge, survivor experiences are currently the richest source of data on this question.
There are some great reasons to go to a support group.
There's time to talk about any question that's been on your mind. You don't have to worry about not being heard, or not being taken seriously. That unfortunately can happen in medical settings, where people don't have time or expertise to help you with questions of a tender, personal nature.
You'll meet people who have walked a path very similar to yours. They truly get what you've been through, and you may find that very comforting.
You may get to support others by listening or offering hugs and encouragement. Giving in this way helps heal you as well as those you support.
But many survivors tell me they've found support groups unsatisfying. Here are some of the reasons:
There's too much complaining or rehashing the past, such as recounting of chemo and radiation treatments. It may not serve you to hear tales of past and present struggle if you're seeking greater confidence and peace of mind.
Not everyone enjoys groups. While some people thrive in groups, others prefer talking about personal matters in one-on-one settings. If you're uncomfortable airing what matters most with others present, you may find group time of limited value.
Solutions offered within the group may perpetuate issues rather than resolve them. If you're struggling with any of cancer's physical or emotional after-effects, you may be told that they're "normal"... and that's the way it is. While it helps to know you're not alone in your struggle, what you really want to know is how to break free so you can enjoy life again.
I'm curious about what you have to say.
Have you been helped by a support group? How?
What have you found to be unhelpful about support groups?
What would an ideal support group be like for you?
Dr. Shani Fox helps cancer survivors get back in charge of their health and rebuild their confidence so they can make the most of their new chance at life. She encourages survivors not to settle for a "new normal", but to create a "new extraordinary".
Dr. Shani is the creator of the leading-edge "Back in Charge!" medical model for survivor care and the author of The Cancer Survivor's Fear First Aid Kit. Her messages about your innate power to create wellness and happiness make her a popular national speaker, radio guest and blogger for cancer survivor communities.
Dr. Shani's "7 Common Myths Cancer Survivors Fall For...and How to Avoid Them" busts misconceptions that may stand between you and the health and happiness you deserve after cancer. Download your free copy today at www.7cancermyths.com .