To all the artists and art organizations calling on local, regional politicians and Congress, it's time to unabashedly call for STEAM again.
Yes, yes, I know I must sound like a broken record, a modern-day Don Quixote calling for Science, Technology, Engineering and Math plus the Arts ... but we're almost there.
Many educators have already adopted the concept of arts integration -- teaching through the arts -- to considerable success.
And many state education leaders have championed the idea that a truly interdisciplinary curriculum marrying the arts and sciences and solving real world problems offer the only alternative to giving our young people the new thinking skills to succeed in the new economy.
Massachusetts three years ago established a "creativity index" to measure creativity in public schools statewide. And many states and the Federal government have talked about the importance of creativity in our schools to better prepare our kids for the creative age, according to "Education Week." More now are actually trying to figure out how to teach creativity and how to measure it.
California recently unveiled its "Blueprint for Creative Schools" with recommendations that touch on every aspect of teaching and learning in all K-12 schools, a commitment to developing a long term agenda, insuring sustainability and creating a program of assessment and accountability.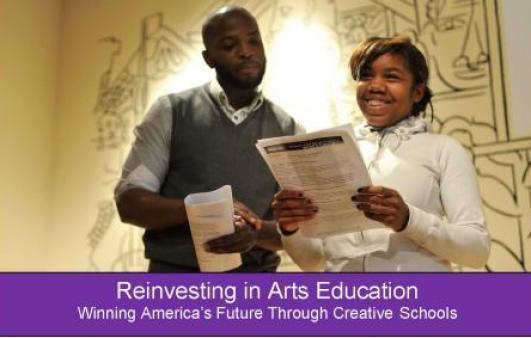 Perhaps the single most influential item promoting arts education was the release of The President's Committee on the Arts and the Humanities (PCAH) landmark report: "Reinvesting in Arts Education: Winning America's Future Through Creative Schools" which culminated 18 months of research, meetings with stakeholders and site visits all over the country. The report represented an in-depth review of the current condition of arts education, including an update of the current research base about arts education outcomes, and an analysis of the challenges and opportunities in the field that have emerged over the past decade. This report not only recognized the arts as essential to education, it served to legitimize arts education. No longer just nice but necessary.
All this local, state and Federal activity encouraged the Congressional STEAM Caucus formed three years "to change the vocabulary of education to recognize the benefits of both the arts and sciences and how these intersections will benefit our country's future generations."
Later that year, the STEAM Caucus wrote the Chairman and Ranking Member of the Committee on Science, Space and Technology urging inclusion of provisions supportive of STEAM. Specifically, they asked that:
"STEAM should be recognized as providing value to STEM research and programs across federal agencies through 'Sense of Congress' provisions and language clarifying that current research, data collection and STEM programs may include arts integration strategies and programs."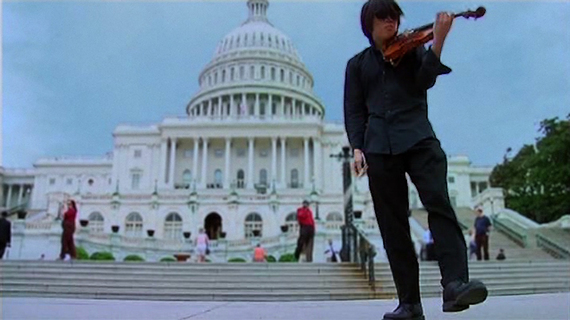 Although not adopted by the Senate, the Caucus reflects what more and more educators, parents, and policymakers and researchers are saying about merging the arts and sciences and creating more meaningful interdisciplinary experiences. This is the best way, they argue, to nurture the next generation of leaders and workers for a workforce demanding creativity and innovation.
We can and must keep all the stakeholders, aligned and keep on pushing if there is to be positive change in the curriculum, changes in public attitudes and changes in the law.
Given the outsourcing of jobs and off shoring of whole businesses -- all consequences of globalization of course -- there is an urgent need to define this age we're in, and to advocate for recognition and meaningful change in attitudes that the arts, and arts integration, are vital to the wealth and well-being of our nation.
If we fail to alert America to this looming crisis, we will only see a continued downward spiral of our economy, our young people will not find the work they want and need, the purchasing power of the average family will dwindle and the state of America's prowess in both the economic and political arena will be lost.
REAL LIFE. REAL NEWS. REAL VOICES.
Help us tell more of the stories that matter from voices that too often remain unheard.