A federal judge declared Arizona's ban on same-sex marriage unconstitutional on Friday, BuzzFeed and NBC report.
U.S. District Court Judge John Sedwick struck down the ban. He also refused to grant a stay of his opinion.
Read Sedwick's opinion below:
PHOENIX (AP) — A federal judge has struck down Arizona's ban on gay marriage and cleared the way for legally recognized same-sex unions in the state.
The ruling Friday by U.S. District Judge John Sedwick bars state officials from enforcing a 1996 state law and a 2008 voter-approved constitutional amendment that outlawed gay marriage.
Sedwick ordered the state to "permanently cease" its ban on gay marriage and declined to stay his order.
The Arizona decision came after the 9th Circuit Court of Appeals ruled on Oct. 7 that gay marriage prohibitions in Nevada and Idaho violated the equal-protection rights of same-sex couples.
Last week, the U.S. Supreme Court declined to hear appeals from several states seeking to retain their bans on same-sex marriage.
The move effectively legalized gay marriage in about 30 states.
Before You Go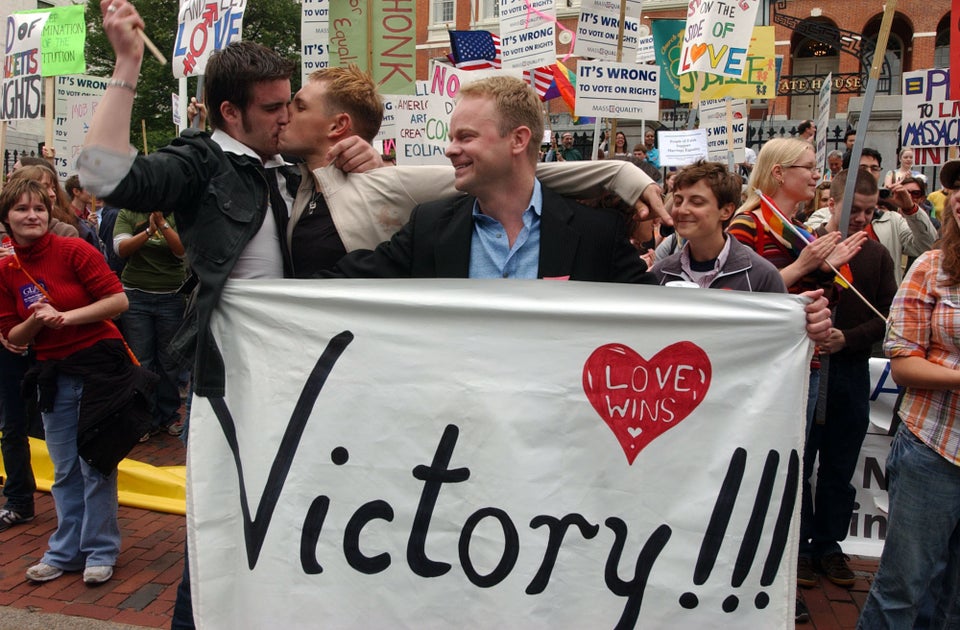 10 Incredible Improvements For LGBT People Since The First State Legalized Gay Marriage
Popular in the Community