On Monday night, California's former Governor and first lady announced their split after 25 years of marriage. "After a great deal of thought, reflection, discussion and prayer, we came to this decision together," they said in a joint statement.
We have to say, we didn't see it coming: Unlike so many political marriages which have been marred by scandal as of late, the union of Schwarzenegger, 63, and Shriver, 55, seemed rock solid. Sure, they were always somewhat of an odd couple—he the Republican bodybuilder-turned movie star, she the brainy Democrat member of the Kennedy dynasty—but in the quarter-century they spent together, they seem to have weathered it all, from multiple election campaigns to sexual misconduct allegations to state budget crises to parental deaths, all the while raising four kids. This was a pair who earned their frequent power couple designation in spades, not unlike that other longtime political duo who surprised the world with their split last year.
According to their statement, the two are living apart "while we work on the future of our relationship" (the Los Angeles Times reports that Shriver moved out of their Brentwood mansion a few weeks ago, just months after Schwarzenegger finished serving two terms as Governor). It was not immediately clear whether they would be filing for divorce.
Below, some highlights from their lifetime together.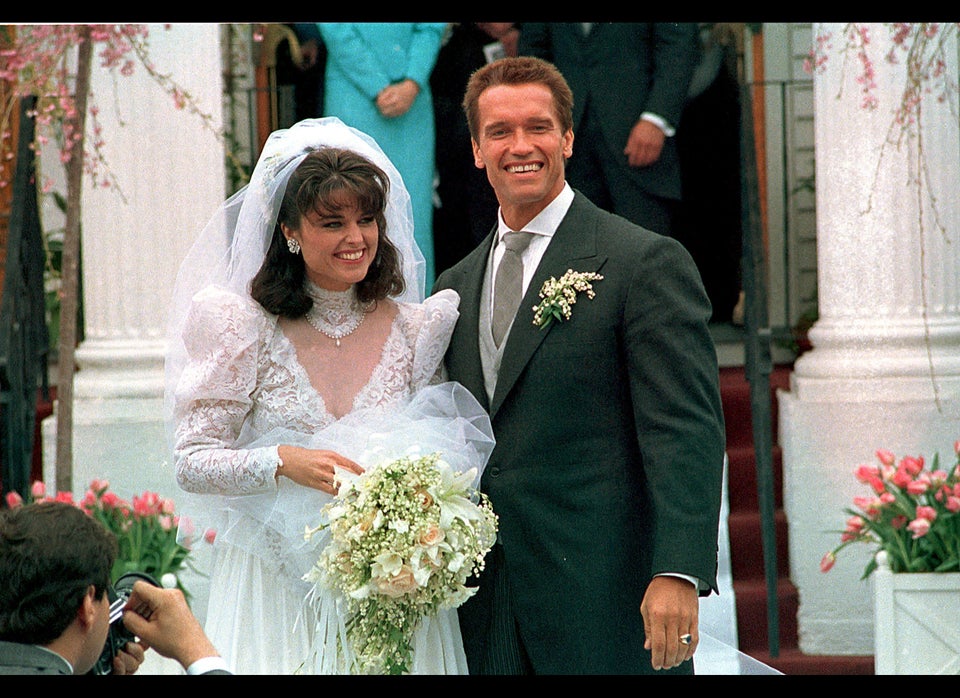 Scenes From A Marriage: Arnold Schwarzenegger and Maria Shriver