In this case, an aid group hopes taking from the poor -- and giving to the poor -- could be an effective way to help the biggest slum in Africa.
In Kibera, Kenya, which until recently had no access to clean water, there are few toilets and no hospitals or clinics. But there's a vast amount of valuable street art that could bring in a significant amount of funds to the impoverished area.
Back in 2009, famed street artist JR painted murals of local women's eyes and faces on rooftops in Kibera as part of his "Women Are Heroes" series. The struggling residents were receptive to the project since JR used water-resistant materials that would help protect their homes.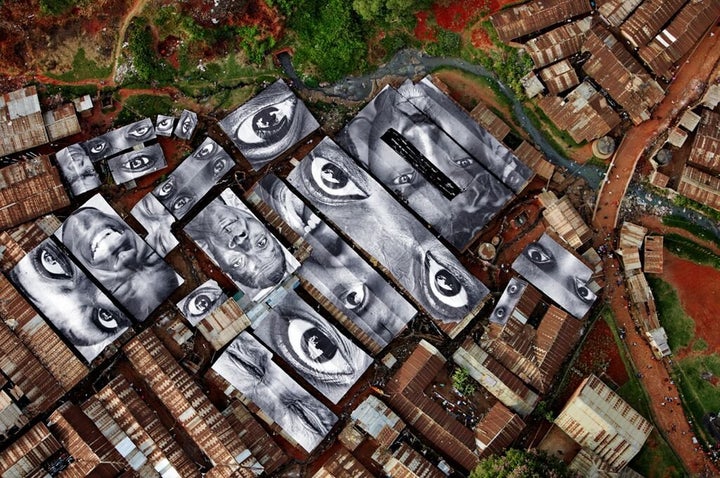 Since then, though, many of the pieces have deteriorated. But while those that haven't continue to increase in value, the pieces are at risk for getting stolen or crumbling in the heat.
That's why WaterisLife, which provides clean water, sanitation and hygiene programs, decided to take the intact murals, auction them off and use those funds to improve water and sanitation in Kibera.
Deutsch Inc. came up with the concept about two years ago, and WaterisLife used its connections on the ground to open the residents up to the idea.
The advertising agency reached out to JR twice about the campaign, but he declined to participate, Frank Cartagena, creative director at Deutsch NY, told The Huffington Post.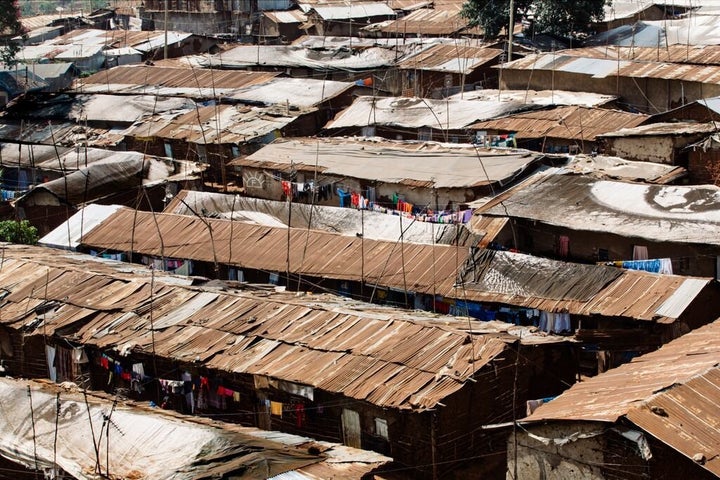 WaterisLife worked with a local security team to engage with residents who had the murals painted on their dwellings. Many were unaware of the paintings' value, but were willing to give them up when the organization offered to replace the murals with new corrugated metal rooftops.
"It's like it's raining inside my house," one resident told Deutsch of how the mural failed to provide enough coverage.
The campaign removed two pieces at first from the slum. The group recently went back and got four more.
The goal is to sell 10 pieces altogether, valued at $400,000. So far, once piece has sold for $10,000, Cartagena told HuffPost.
The funds will be used for a number of infrastructure programs, including installing a 5,000-gallon-per-day water filter, building a community hand-washing station and repairing hand-washing outlets for 4,000 school children, among other initiatives.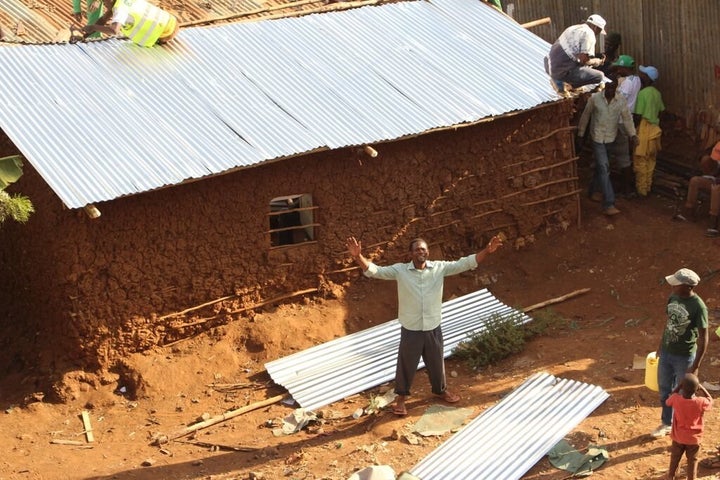 While the organizers behind the campaign certainly ramped up the drama behind executing the "heist," the executives pointed out that it was really the efficiency of the operation that sold them.
"Most charity advertisements have to ask people for donations. We didn't," Cartagena and Sam Shepard, both creative directors at Deutsch, said in a press release. "We simply saw something of value that would have otherwise gone to waste and used it to make a direct impact for the people of Kibera."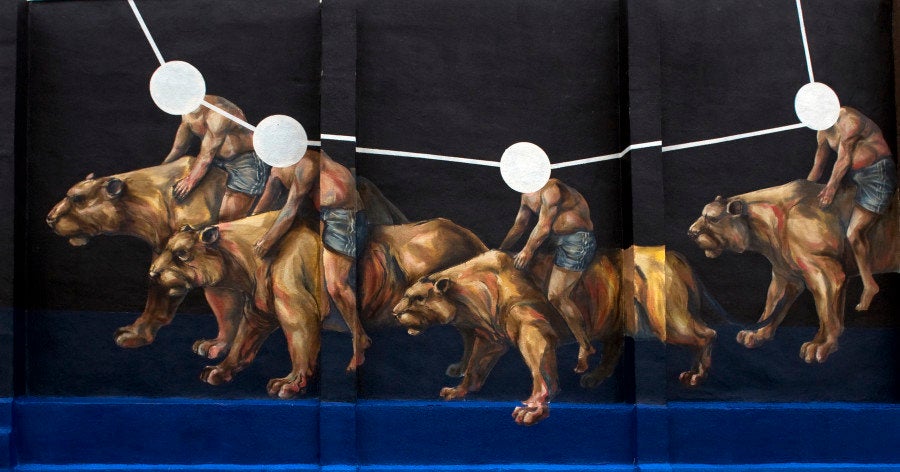 25 Street Artists' Works From Around The World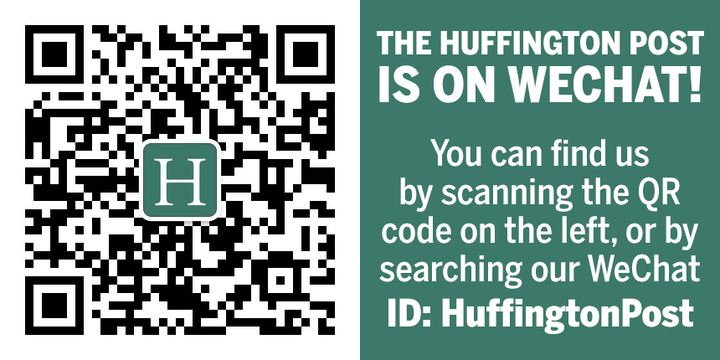 Popular in the Community