Progressive ideas associated with the underground, the anti-establishment and the alternative have long wound their way into the canvases of the world's greatest artists. Artists from Jacques-Louis David to the Guerrilla Girls have been known to nourish their inner creative with the provocative values that fueled the French, Mexican and Russian Revolutions, often finding themselves on one particular side of the political teeter-totter. There's simply no question that art took a left turn centuries ago (though contemporary figures like Gilbert & George prove conservatism could have its place in the art community too).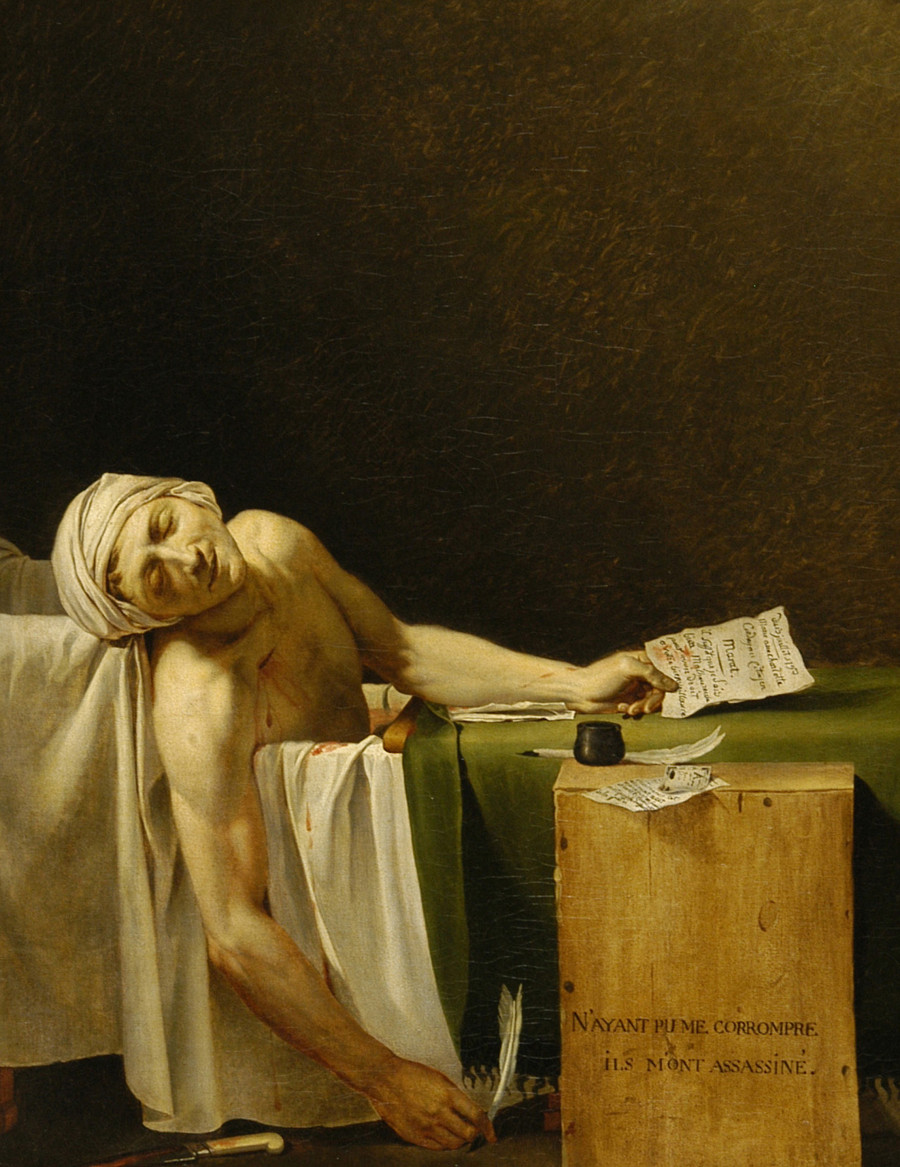 Jaques-Louis David, The Death of Marat 1793, Oil paint on canvas, 1113 x 856 mm, Musée des Beaux-arts, © Musée des Beaux – Arts. Photo: C.Devleeschauwer
But it's not the directional nature of famous artworks that "Art Turning Left," an ongoing exhibition at Tate Liverpool, aims to address... necessarily. Instead, the wild and chaotic survey of revolutionary art makers seeks to pinpoint the ways in which collectivism, theories of equality and propositions for alternative economies have affected the way art was made, organized and disseminated. Instead of focusing solely on the political message of works like "The Death of Marat," often paraded as an 18th century French political symbol, viewers are encouraged to meditate on the production of the art itself.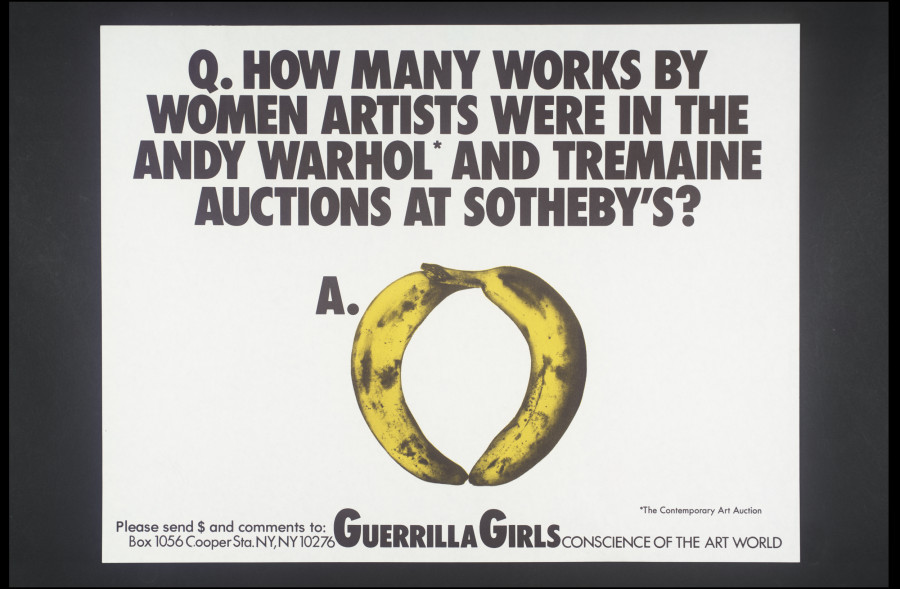 Guerrilla Girls, [no title] 1985-90, Screenprint on paper, on paper, print, 430 x 560 mm, © courtesy www.guerrillagirls.com. Image courtesy Tate.
Along with the works themselves, abstract ideas regarding authorship, the demographics of museum collections, and the means of mass producing designs become the stars of the show. "The Death of Marat" along with works by William Morris and Alexander Rodchenko represent broader ideals and movements, begging questions not immediately represented in physical form. The disparate collection of artists and aesthetics looks more like a dormitory cork board for an enthusiastic art history student who wonders why Russian artists dropped the use of signatures in the 20th century. Or why Bauhaus craftsmen turned an eye to form and function. Captions -- not always a curator's best friend -- are necessary.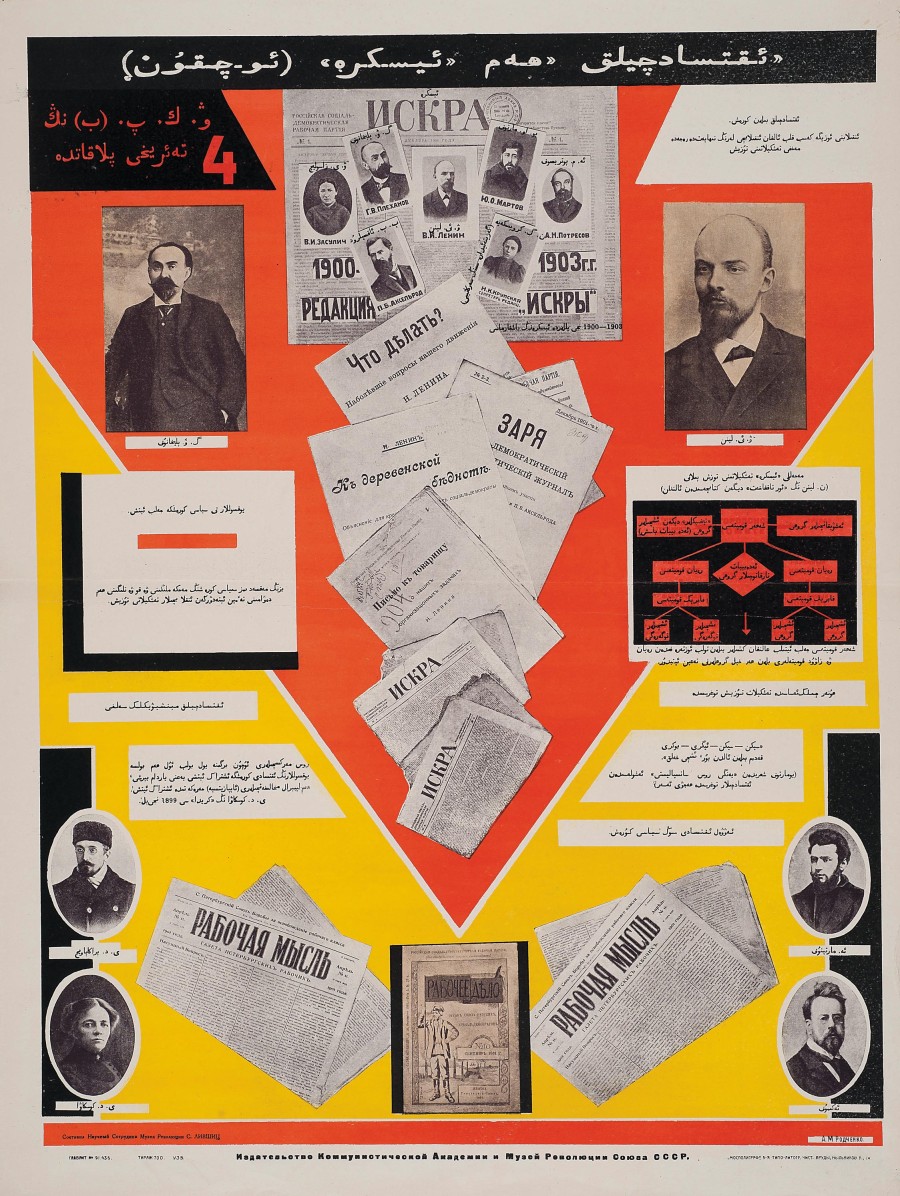 Alexander Rodchenko, History of the VKP(b) 1926, Lithograph on paper, 660 x 521 mm, © Rodchenko & Stepanova Archive, DACS, RAO, 2013. Photo © David King Collection
The exhibition is thematic, which helps the viewer to navigate through the sea of items on view. Anonymous collectives are bunched together in one hall while artists who attempt to subvert the capitalist-run art market are grouped in another corner. But as it was with David, the masked and notably anonymous members of the Guerrilla Girls and other figures on display -- Bertolt Brecht, Walter Gropius, Yao Zhongxin and Chto Delat, to name a few -- the Tate's collected works are less about the people and places inside the frames and more about the arguments and debates that happen in front of them.
"Can art affect everyone, does it matter whether we know the artist's name, does equality change how art is made?" The Guardian's Laura Cumming muses." Scroll through a preview of the show and you'll have your own legal pad full of questions -- and, perhaps as we had, a few less answers than you'd like.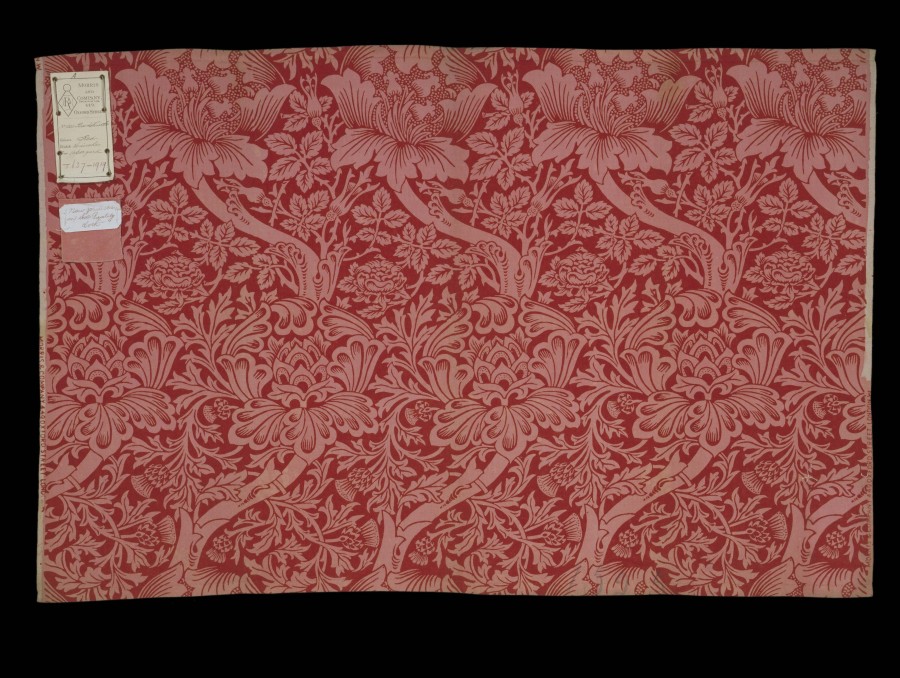 William Morris (1834-96), Rose and Thistle, Furnishing fabric, printed cotton, 1881-82, © Victoria and Albert Museum, London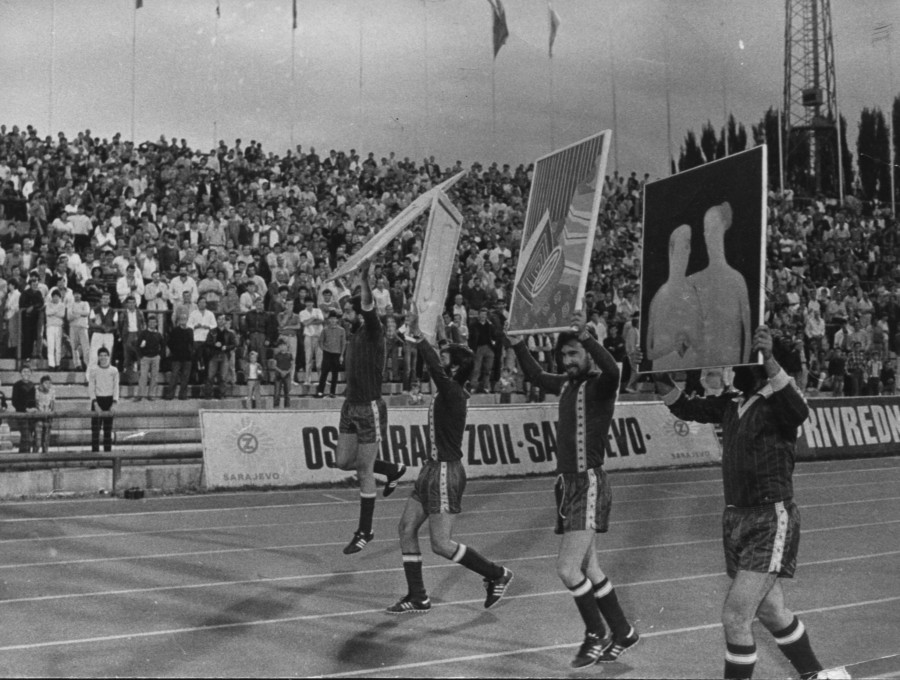 Zvono Group, Art and Soccer 1986, Video of performance, 4 minutes, 11 seconds © ZVONO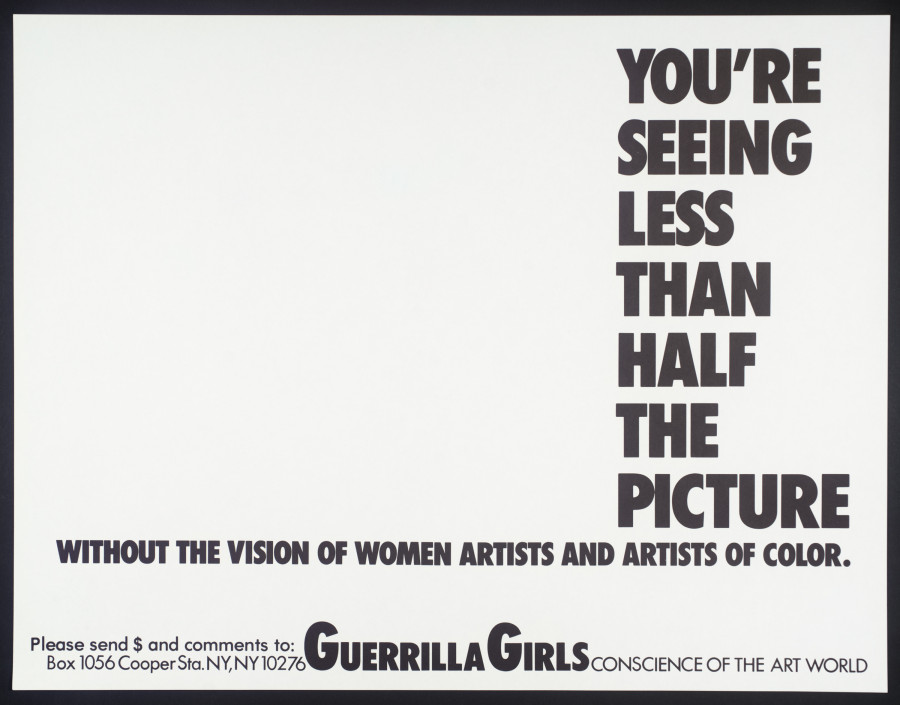 Guerrilla Girls, [No Title] 1985-90, Screenprint on Paper, print, 430x560mm, © courtesy www.guerrillagirls.com. Image courtesy Tate.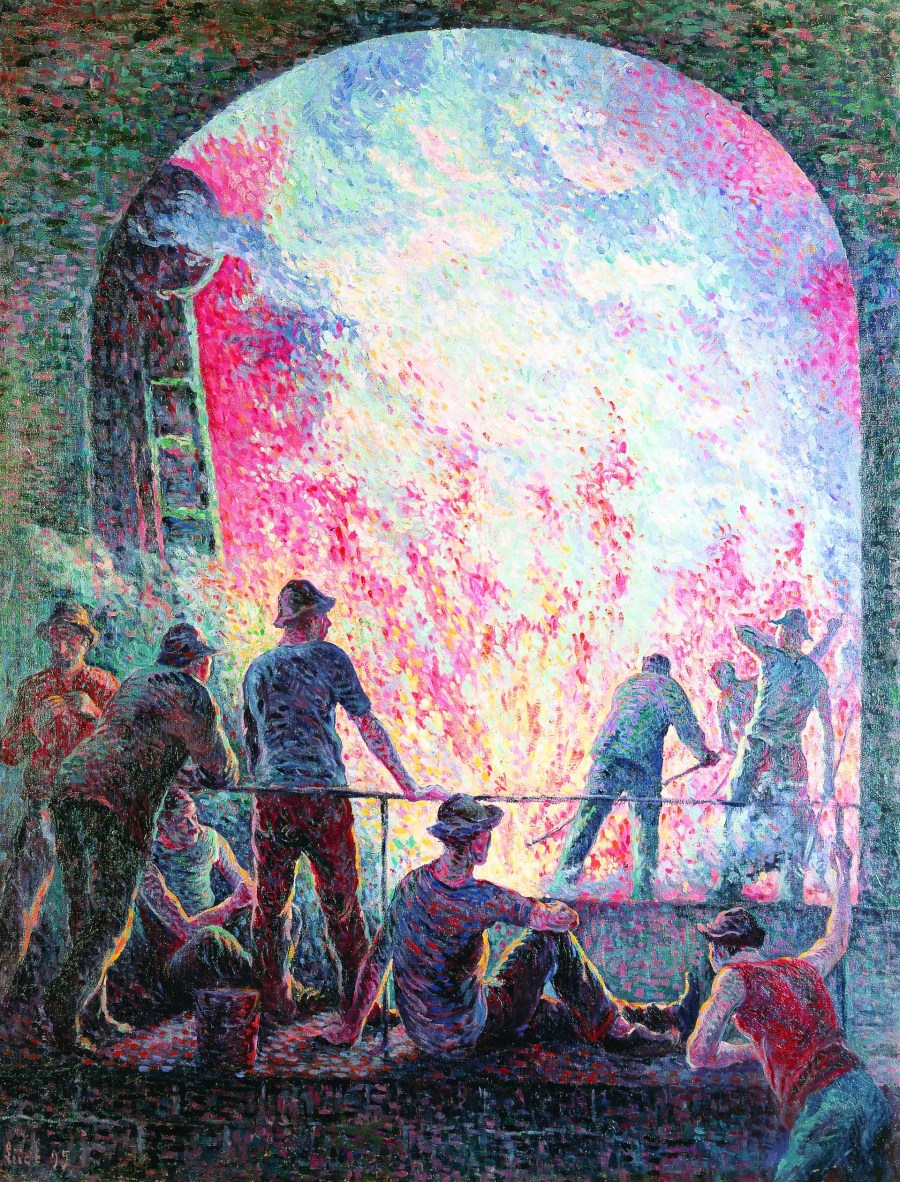 Maximilien Luce, 1858-1941, L'aciérie 1895, Oil on canvas, 1160 x 890 mm, © Association des amis du Petit Palais, Genève, Suisse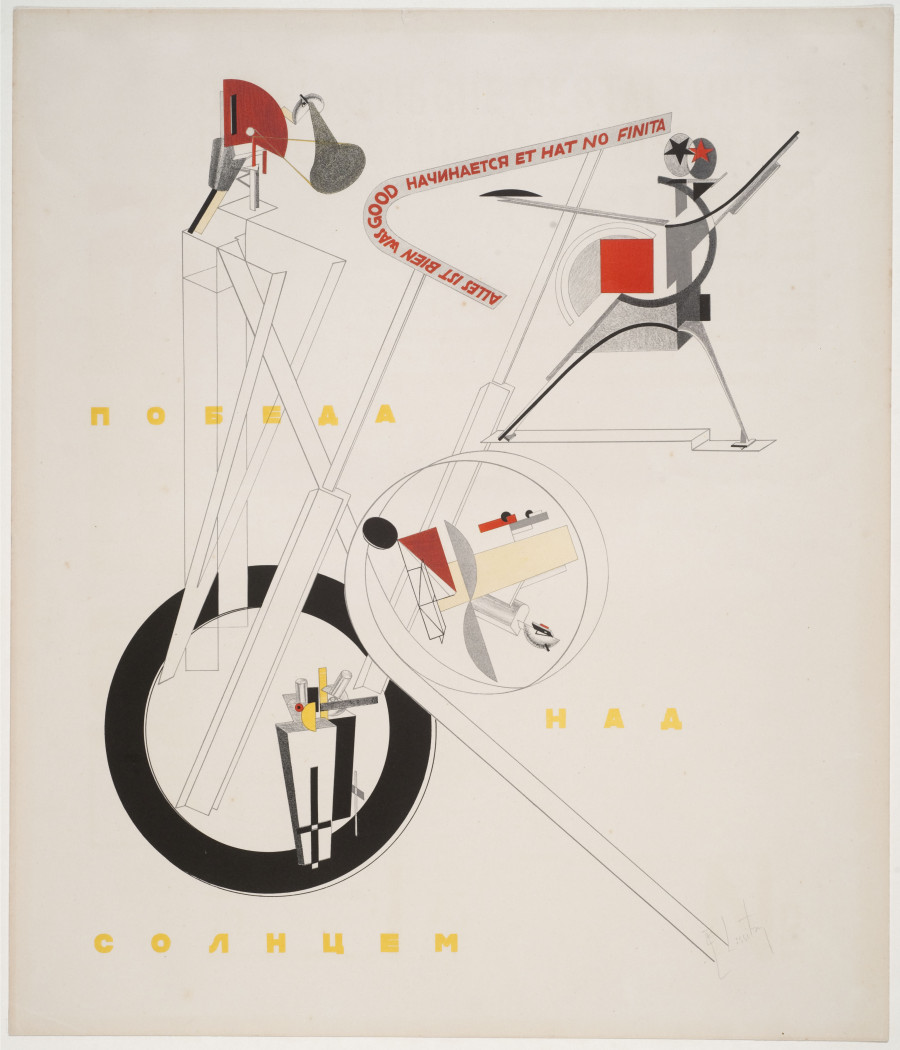 El Lissitzky, Part of the Show Machinery (Teil der Schaumachinerie) 1923, Lithograph on paper, 512 x 430 mm, Image courtesy Tate.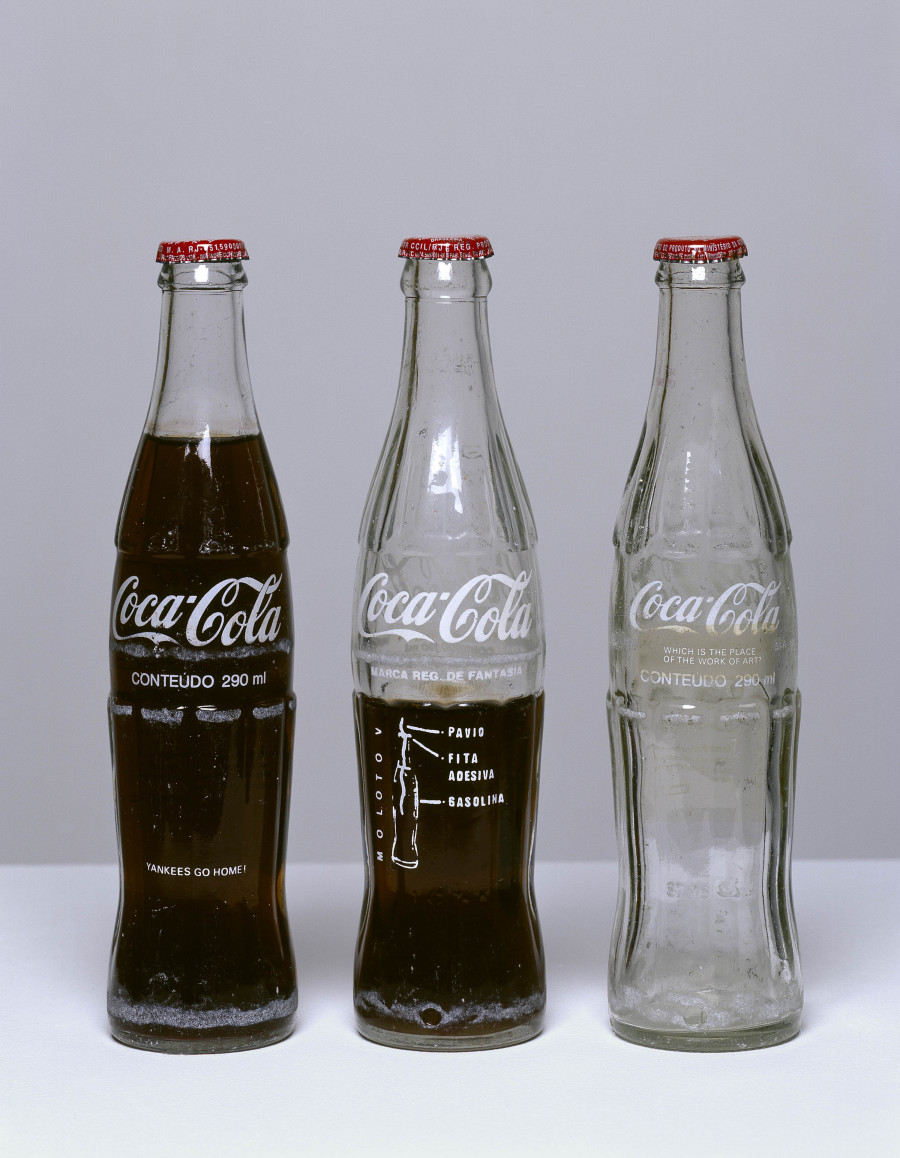 Cildo Miereles, Insertions into Ideological Circuits: Coca-Cola Project 1970, 3 glass bottles, 3 metal caps, liquid and adhesive labels with text, Sculpture, Object, each: 250 x 60 x 60mm, © Cildo Meireles. Image courtesy Tate.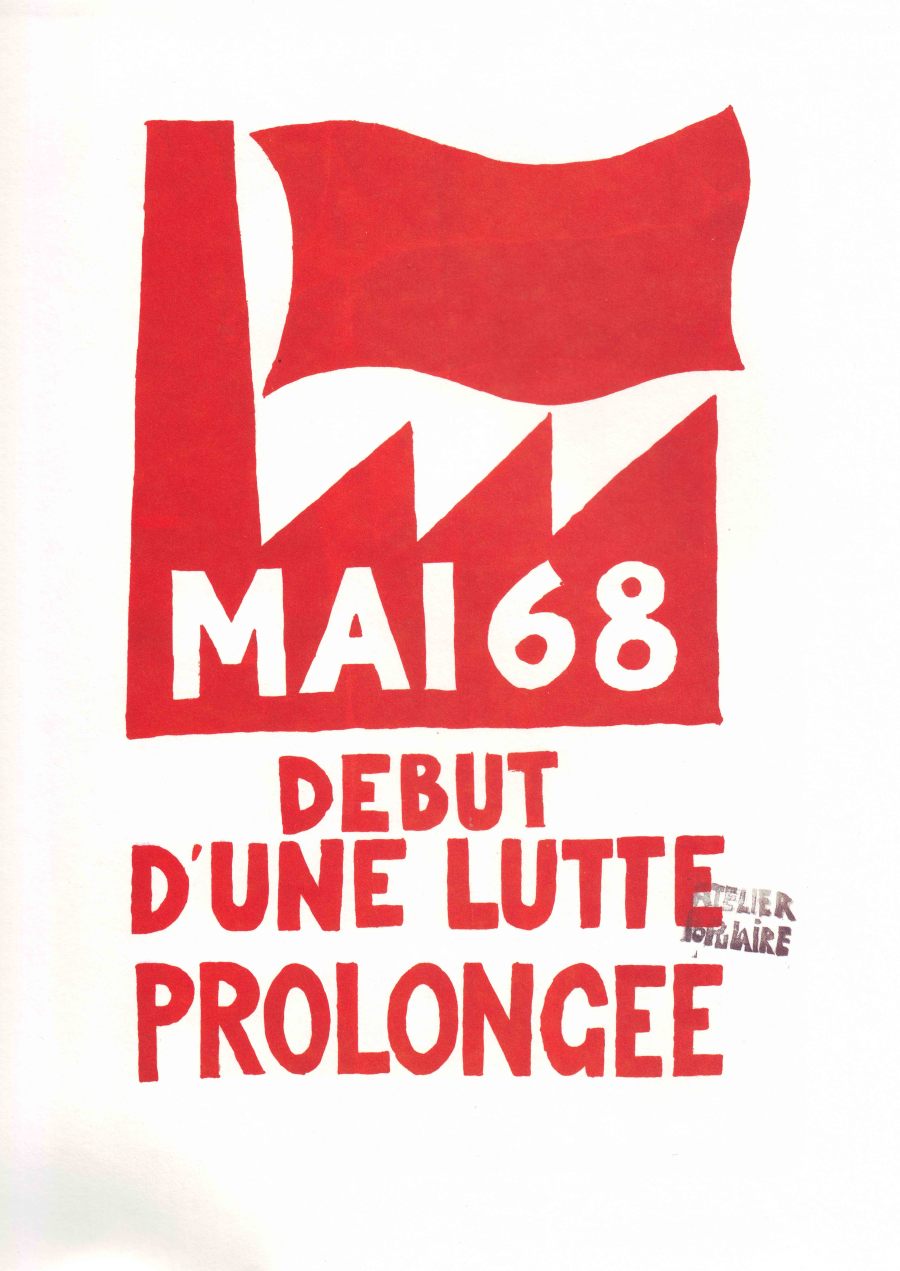 Atelier Populaire, formed 1968, Untitled (Debut d'une Lutte Prolongee) 1968, Screenprint on paper, 710 x 500 mm, © Archivio Sessantotto - Antonio Ricci, Italy
"Art Turning Left: How Values Changed Making 1789–2013" will be on view until February 2, 2014 at Tate Liverpool.
Popular in the Community