"These mothers, they are the living victims," artist Sylvia Maier told The Huffington Post. "Living with the loss of their children."
Maier is referring to the Circle of Mothers, a national support group for mothers whose children were murdered by police officers. Started by Sybrina Fulton in 2012 after the death of her son Trayvon Martin, the Circle of Mothers network provides mothers with a space to grieve, heal and advocate for a better world together.
These courageous women are the subjects of Maier's upcoming exhibition, titled "The Circle of Mothers Project." The series, consisting of oil paintings, depicts women who did not ask to become heroes, who hoped to endure the average ups and downs of any mother; however, prejudice, police brutality and gun violence forever ruptured the trajectory of their lives.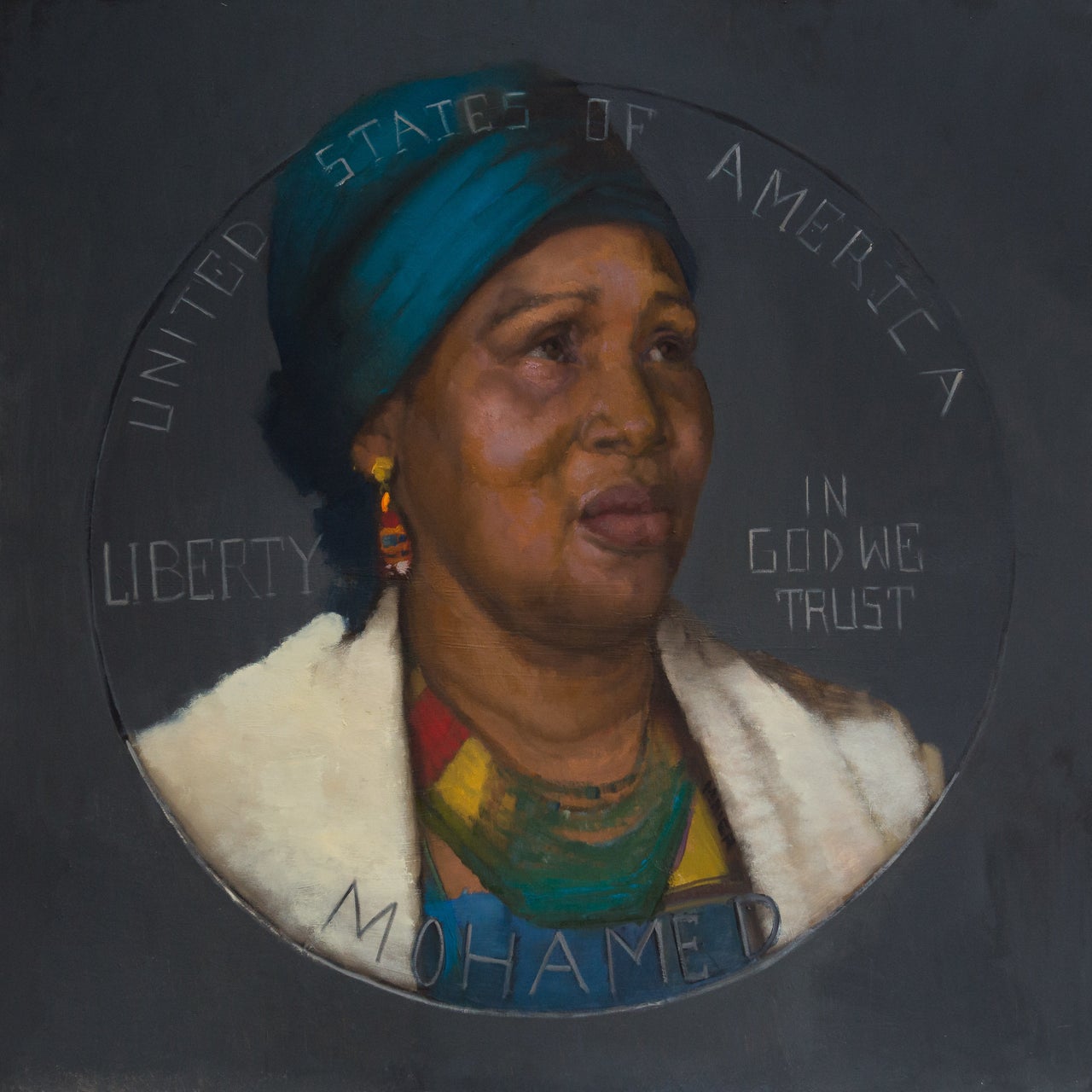 "I pray for strength for any mother," Fulton explained in an interview with Essence in 2014. "I pray for healing. I would just hope that she could return to the life that she had before because it's very difficult. It's like you're missing an arm or leg or something and then you're supposed to still function without it. You have to really push yourself to say, yes, I can do this! I can keep living!"
Fulton is far from alone. "There were so many moms, that was what really shocked me," Maier said. "They could would wrap around a city block many times over. I want to show that there is a huge crisis in our community, where women are mourning their children. It's not a political thing. It's a human thing. I want the mother in Westchester to relate to these images as much as the mother in The Bronx."
During the painting process, Maier spoke at length with her subjects about what they had endured. "They want to talk about what happened to them," Maier explained. "They don't want these stories to be forgotten." The artist tried to capture the individual spirit of each subject, determined to create tributes that stand apart from the stream of images we encounter daily on the news. "People become so numb to it. I want to capture the fact that Constance is young and hip, while Hawa is more serious."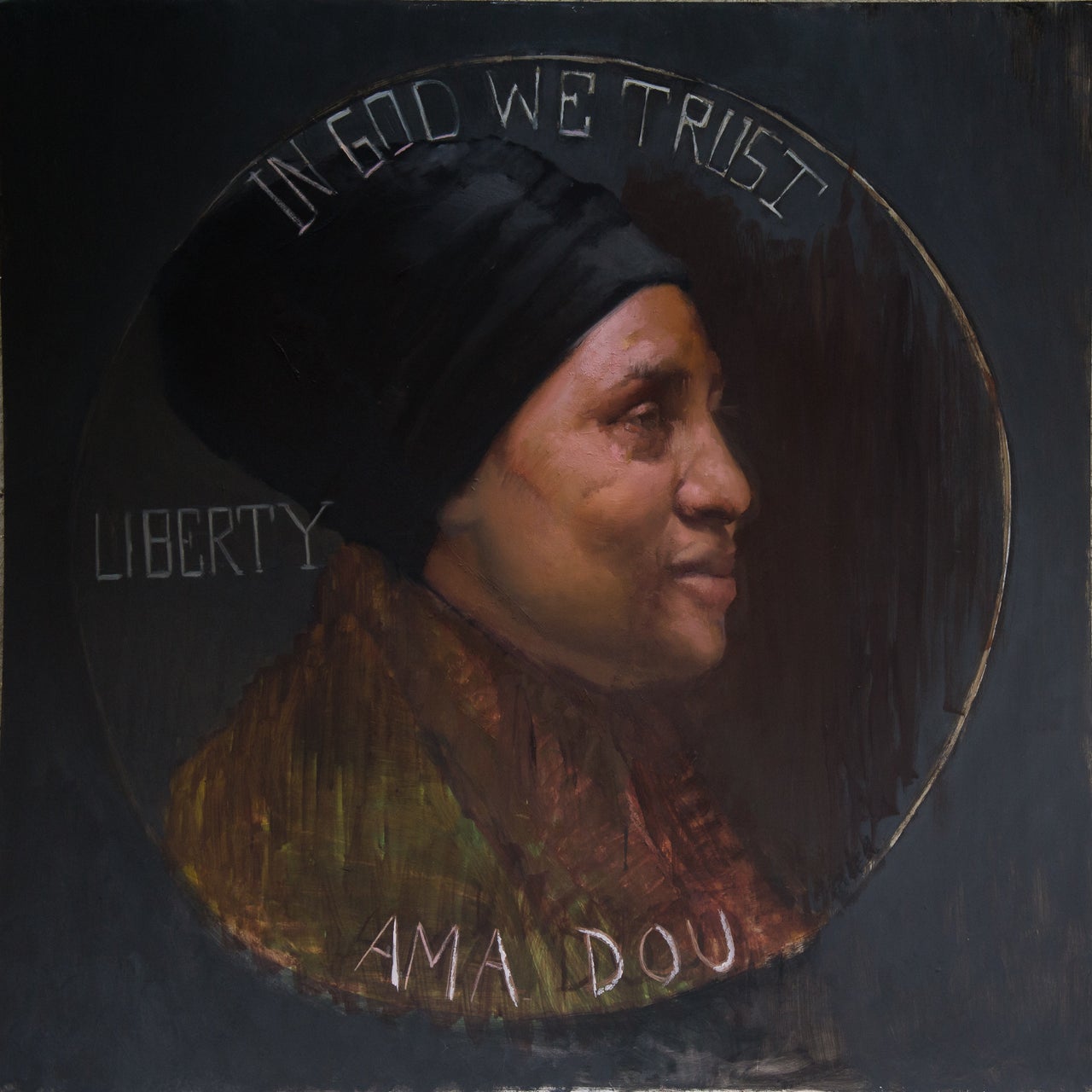 Each of the portraits is rendered against the outline of an American coin, the words "In God We Trust" and "Liberty" etched alongside the name of the child unlawfully killed. The juxtaposition of the nation's identifiable ideals and the lived reality of discrimination and suffering so many Americans are forced to face is haunting.
"Their children were denied liberty just because of the way they looked in a racist society," Maier said. "It's not just prejudice when it infringes on someone's rights to live and be happy and pursue an education. It's hypocritical to see those words on a coin. Does it mean 'liberty for all'? What makes people think only some of us deserve liberty?"
"I was really thrilled about that," Maier said. "It's really about time." The artist explained how, like Tubman, her subjects emanate a different kind of strength than the type often celebrated in American culture. "I want to show that the women are really the leaders, through their gentleness, nurturing and tenacity. Women are revolutionaries."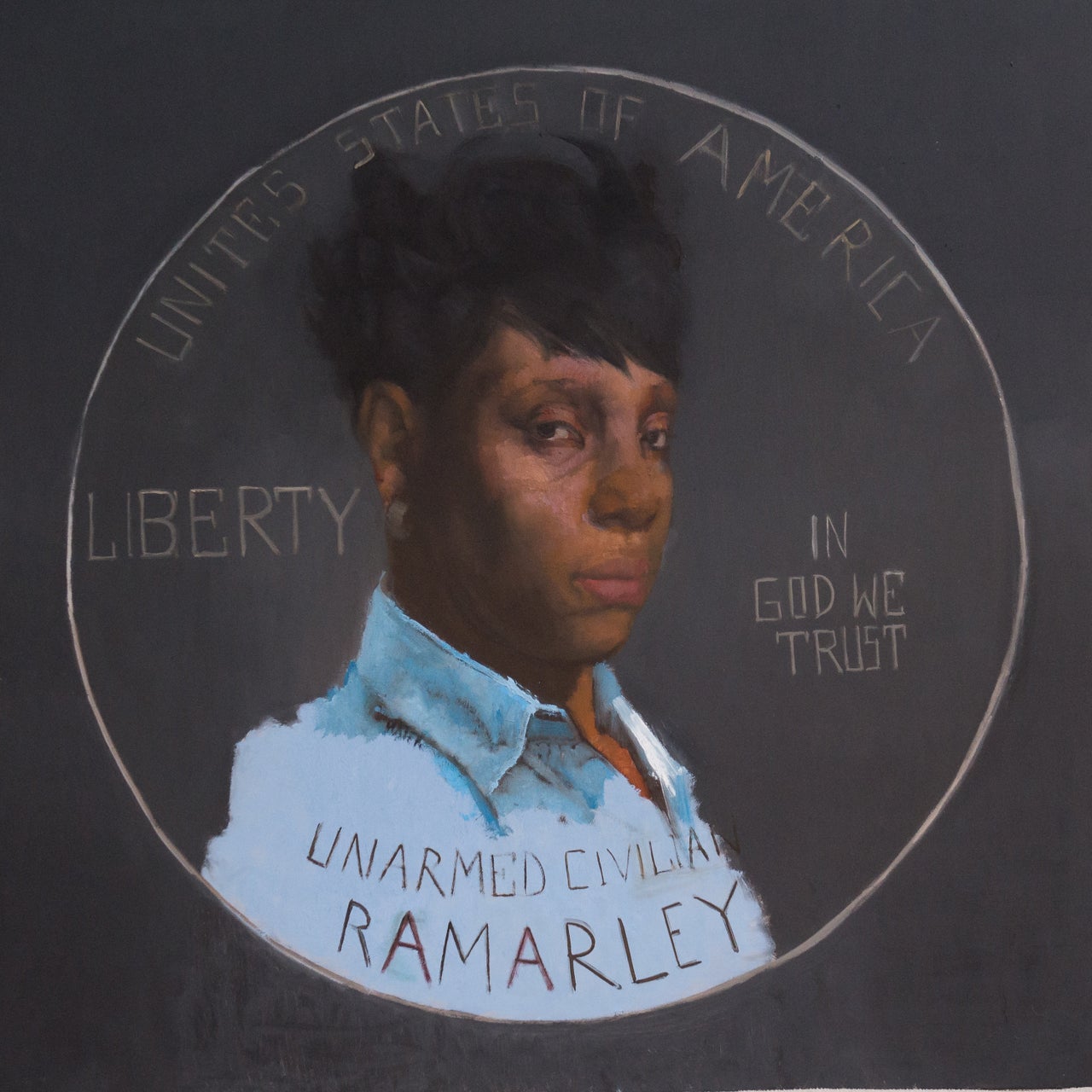 "The Circle of Mothers Project" also comes on the heels of Beyoncé's stunning visual album "Lemonade," which features appearances by Fulton as well as the mothers of Eric Garner and Michael Brown. For Maier, this type of social awareness is what artists are destined to do.
"As an artist you need to respect your time," she said. "What are you giving back to the community? Are you going to answer the call? For me personally, I don't see how someone can turn away from what's going on in the world around them. I'm a mother and the fact that these beautiful people have had to suffer this -- it's just an outrage. I don't want to leave this for our future generation. It's not just a black issue, everyone needs to care. What's it going to take for you to care?"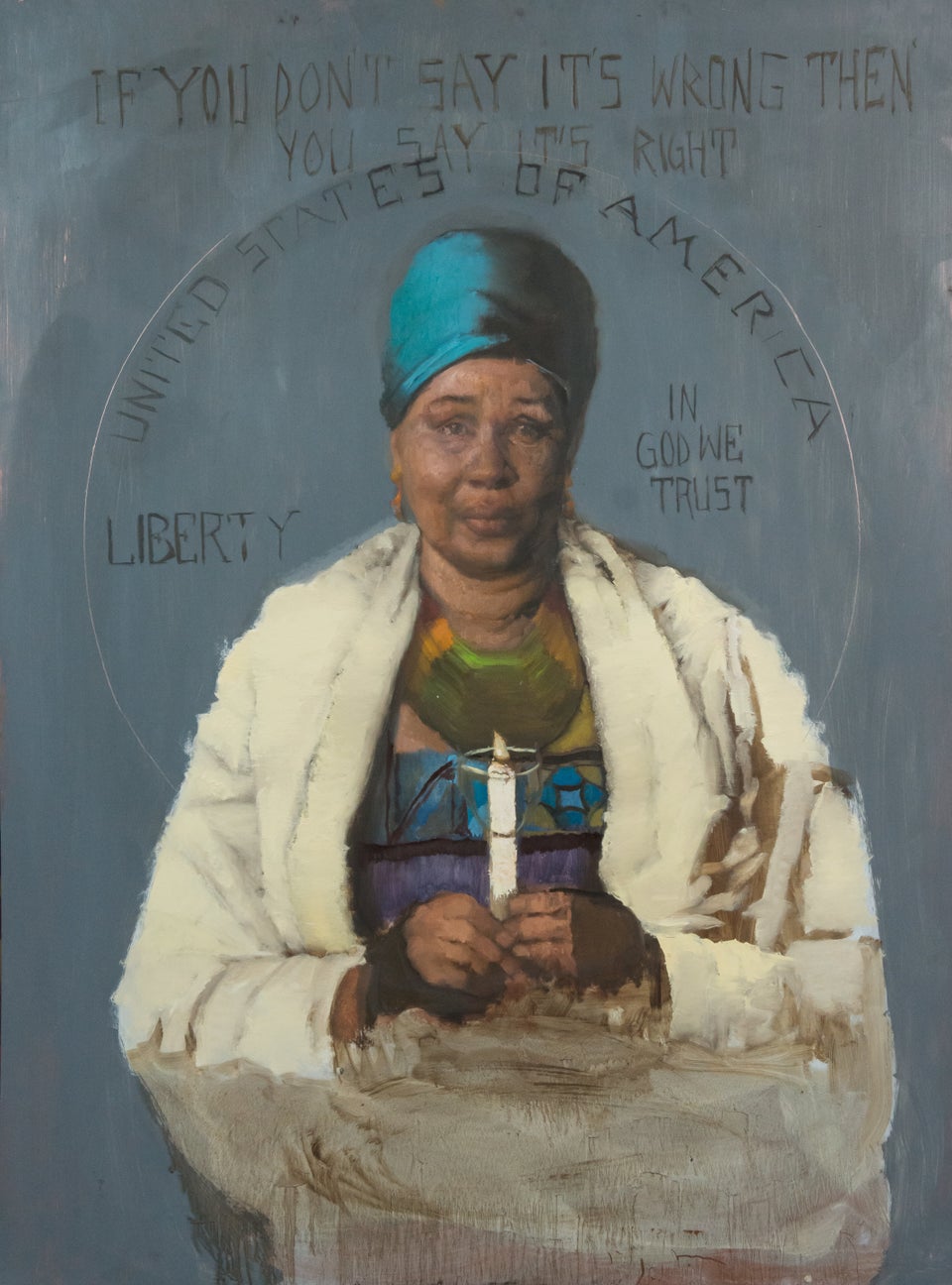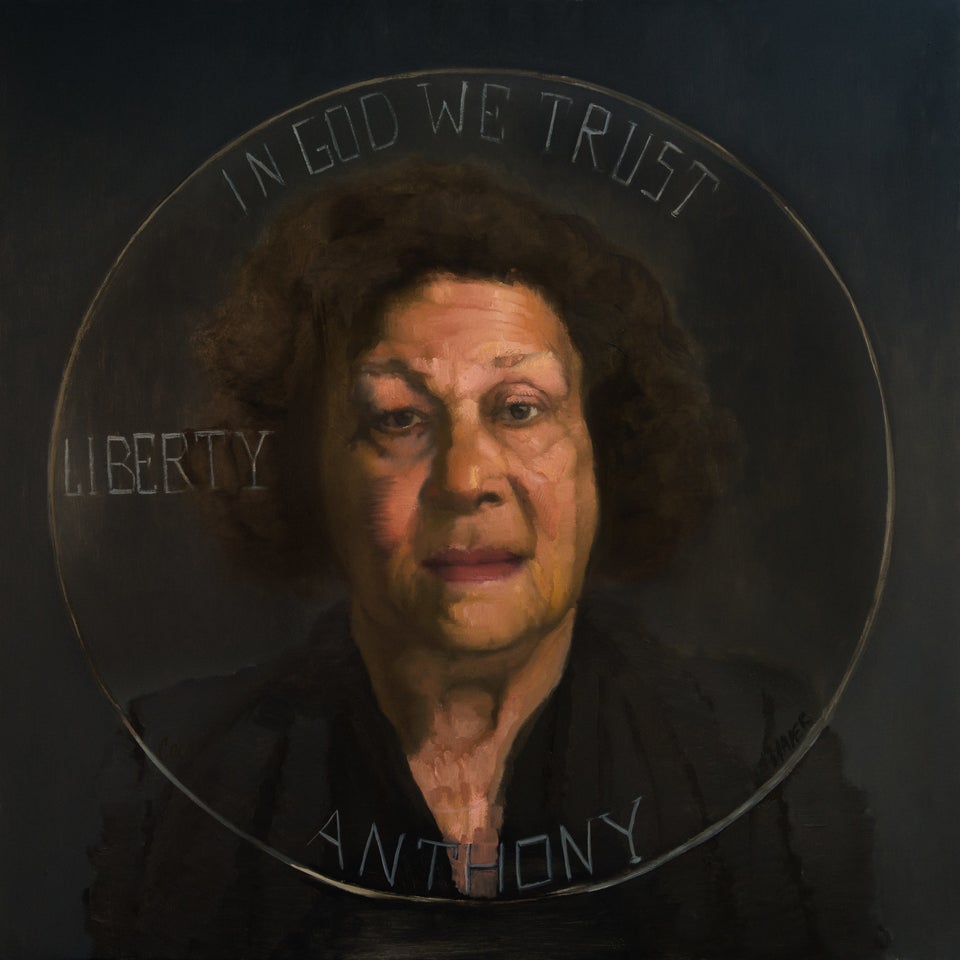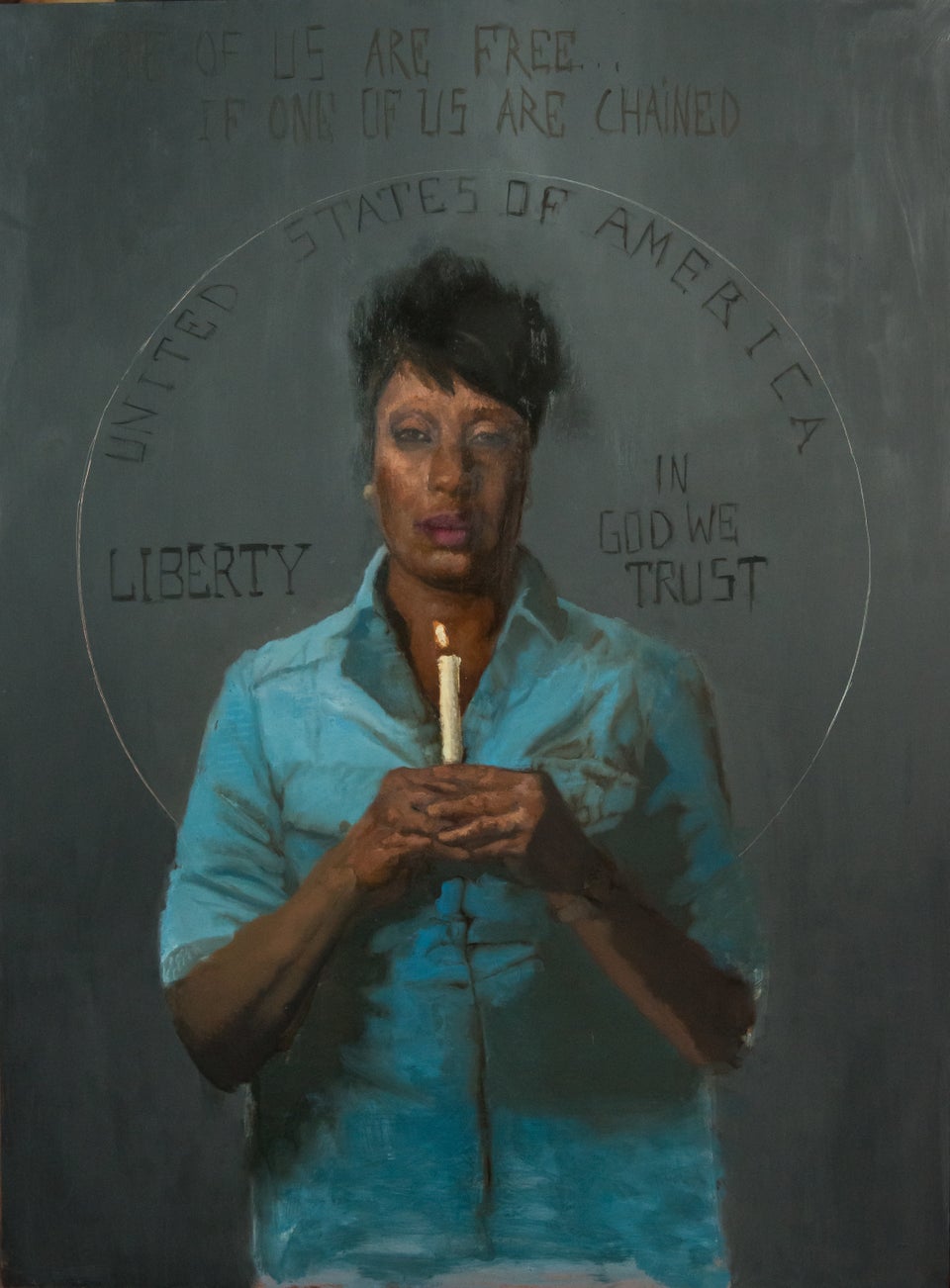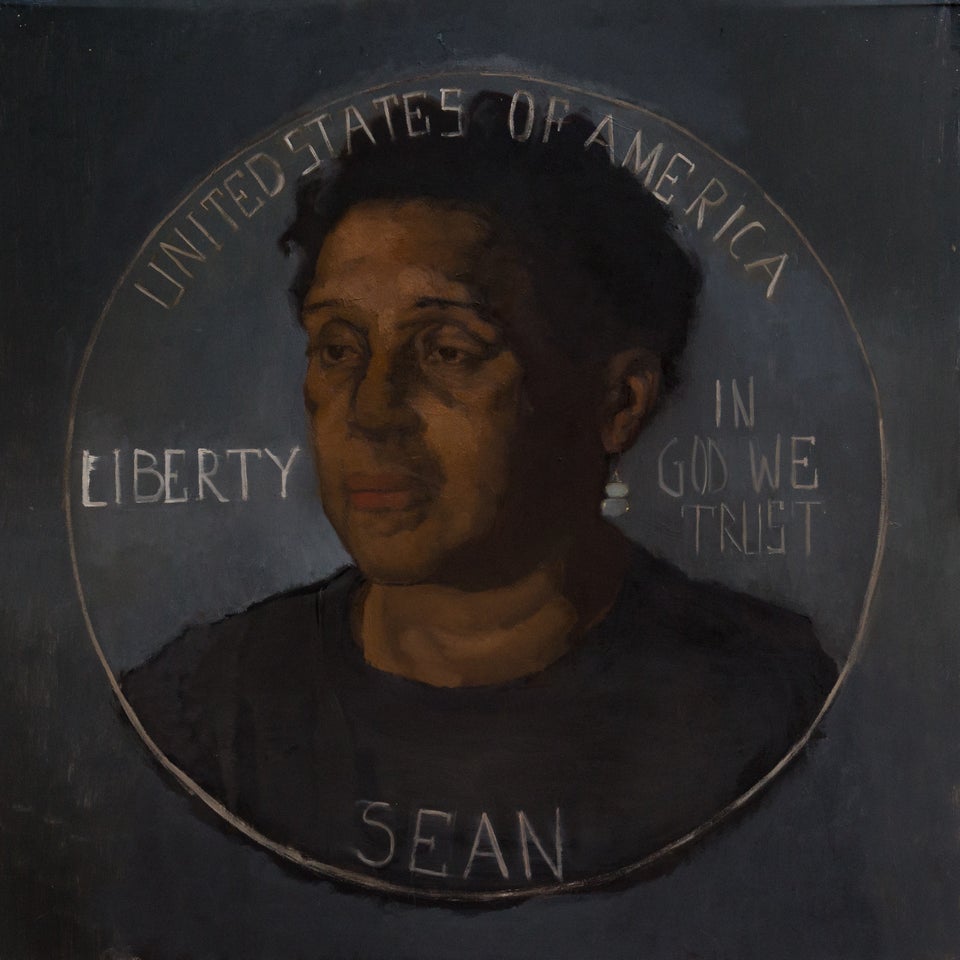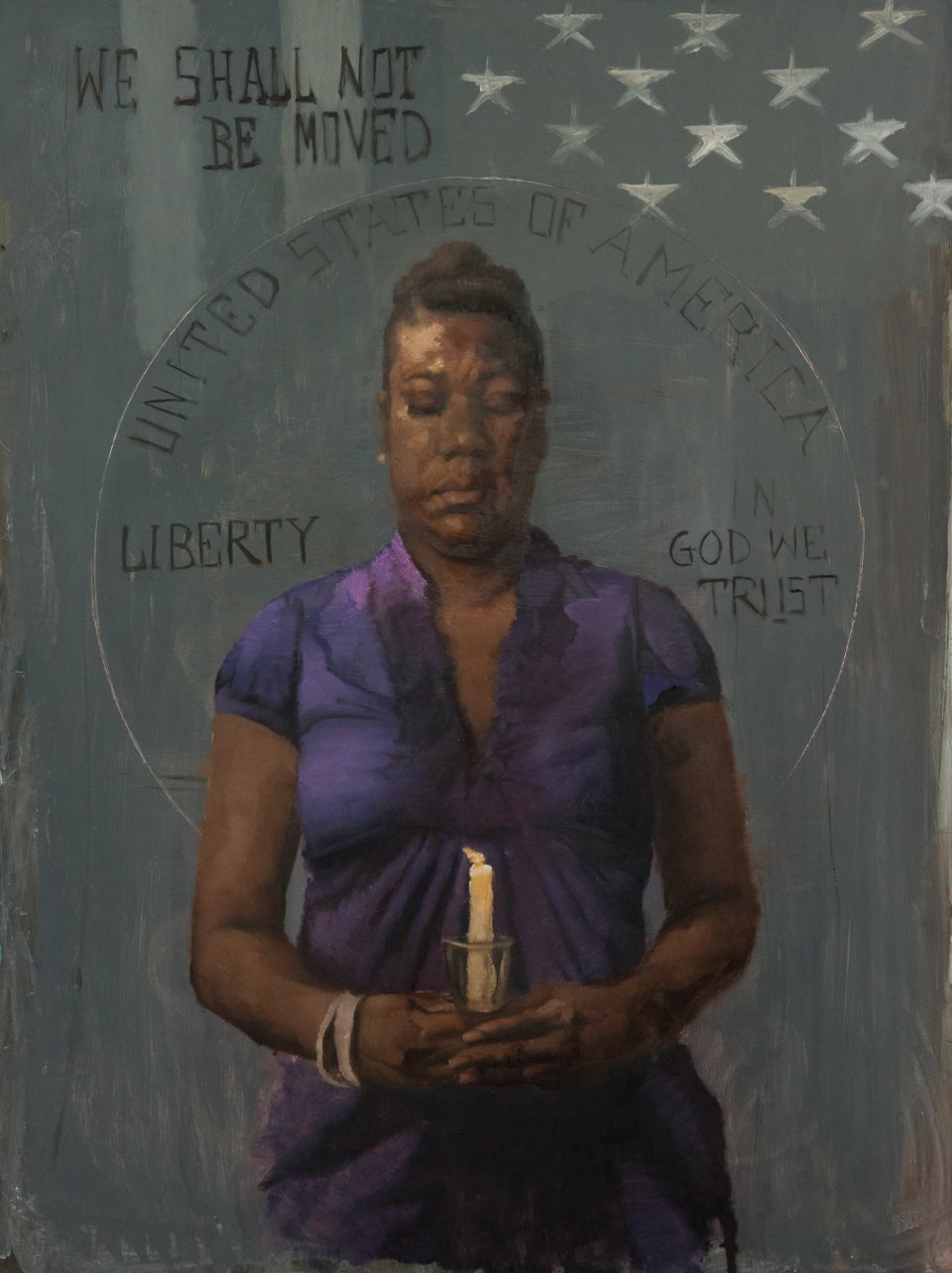 Before You Go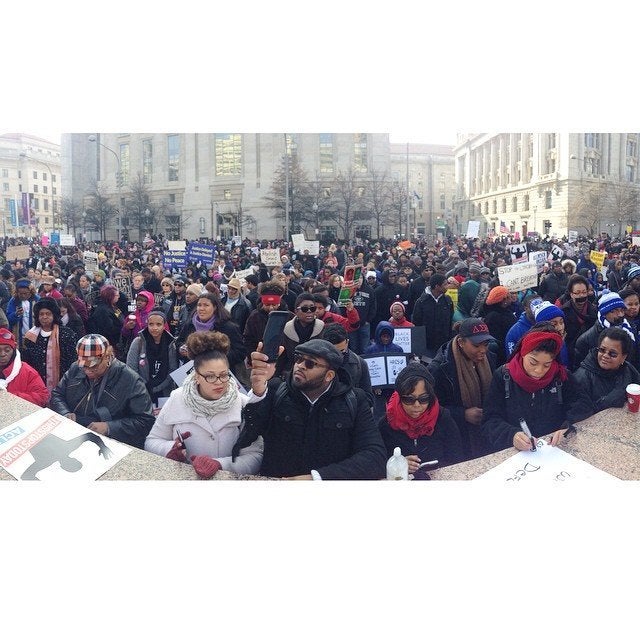 Powerful Black Lives Matter March In Washington
Popular in the Community