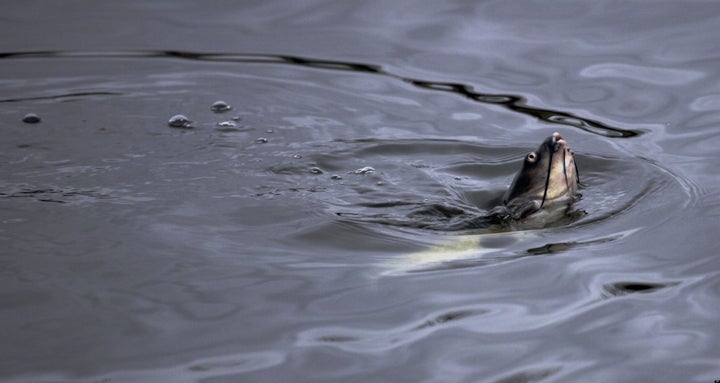 The report coincides with a U.S. Supreme Court announcement that the tribunal will rule on a lawsuit in the matter this Friday. Six states are suing the State of Illinois to force the state to take swifter and stronger action to stop the carp from entering the lake.
Asian carp is an invasive species of fish that is, according to the EPA, "large, extremely prolific, and consume[s] vast amounts of food." The states bringing the lawsuit--Indiana, Minnesota, Wisconsin, Ohio, Pennsylvania and New York--all share borders with the Great Lakes system, and are concerned that the Asian carp will decimate the indigenous ecosystems of the Lakes.
The Court is likely to face increased pressure, given the data from the new report. The Army Corps of Engineers says that environmental DNA matching the Asian carp was found in fish feces as close to Lake Michigan as the Wilmette Pumping Station. While researchers stress that the DNA result is inconclusive, it suggests that the carp are closing in.
Sen. Dick Durbin and a number of Illinois politicians and researchers met today at the Shedd Aquarium to discuss possible solutions to the Asian carp menace, including closing the shipping lanes and re-poisoning the canals.
"We are not in denial about the threat of this invasive species," Sen. Durbin said.
Related
Popular in the Community