On Friday, Bay Area Fox affiliate KTVU told viewers the purported names of the pilots on Asiana Flight 214.
The problem was that the names — "Sum Ting Wong," "Wi Tu Lo," "Ho Lee Fuk" and "Bang Ding Ow" — were obviously fake. The news anchor read the names off the teleprompter and didn't bat an eye, adding that the information had been confirmed by the National Transportation Safety Board.
The channel quickly apologized in a statement, saying later in the broadcast, "Earlier in the newscast we gave some names of pilots involved in the Asiana Airlines crash. These names were not accurate despite an NTSB official in Washington confirming them late this morning. We apologize for the error."
The National Transportation Safety Board apologizes for inaccurate and offensive names that were mistakenly confirmed as those of the pilots of Asiana flight 214, which crashed at San Francisco International Airport on July 6.

Earlier today, in response to an inquiry from a media outlet, a summer intern acted outside the scope of his authority when he erroneously confirmed the names of the flight crew on the aircraft.

The NTSB does not release or confirm the names of crewmembers or people involved in transportation accidents to the media. We work hard to ensure that only appropriate factual information regarding an investigation is released and deeply regret today's incident.

Appropriate actions will be taken to ensure that such a serious error is not repeated.
Related
Before You Go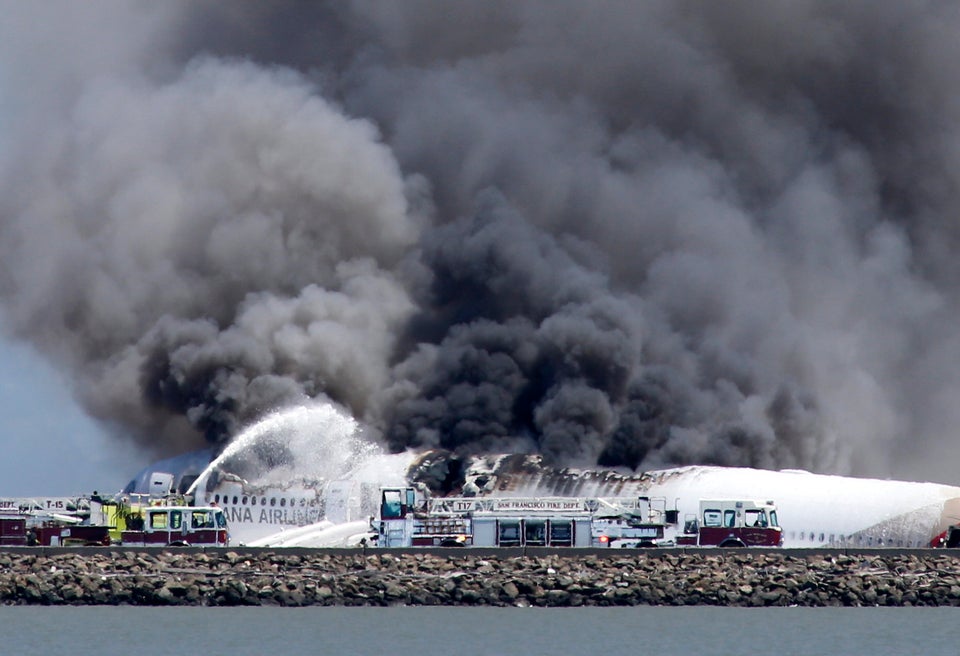 SFO Plane Crash
Popular in the Community