Life doesn't always take a straight and narrow path; it often chooses a circular route, so let's start in the middle of the story and see where we end up.
Anne-Margaret Redding, cup of herbal tea in hand, curls up on the sofa. So intense is her smile that no sunglasses can block its warm, welcoming rays. She's talking about intuition, that in-the-gut feeling that has been her guiding light.
Passionate and persistent, Anne-Margaret, owner of The Giving Tree Yoga Studio, is life's cheerleader. She's a singer, composer, pianist, motivational speaker, yoga instructor, personal trainer, ordained interfaith minister and genuinely inspiring person who takes advantage of every nanosecond to make a difference in the lives of others.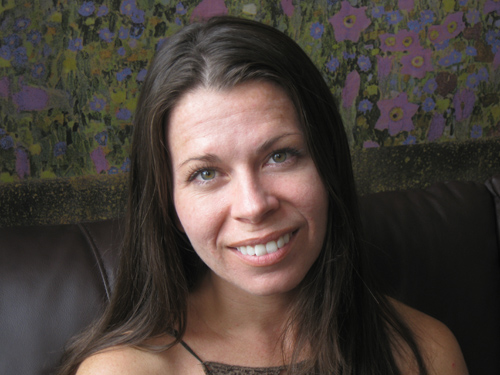 Photo by Nancy A. Ruhling
The sun is in Anne-Margaret's smile.
"I make it a practice to put the past behind me in an empowering way," she says.
She didn't seek these professions so much as they found their way to her. It's rather like the way she met her husband, Anthony Wood. "I knew right away he was my match," she says.
But fickle fate made her wait for a dozen years, throwing them together through one coincidence after another and breaking them apart, before finally giving them permission to tie the knot.
The other things that have come her way, she's been sure of them, too. The Colorado native's love of music began when she, the youngest of three children, began taking piano lessons at age 4.
"Music was my first therapy," she says brightly. "It was a way for me to deal with all my emotions."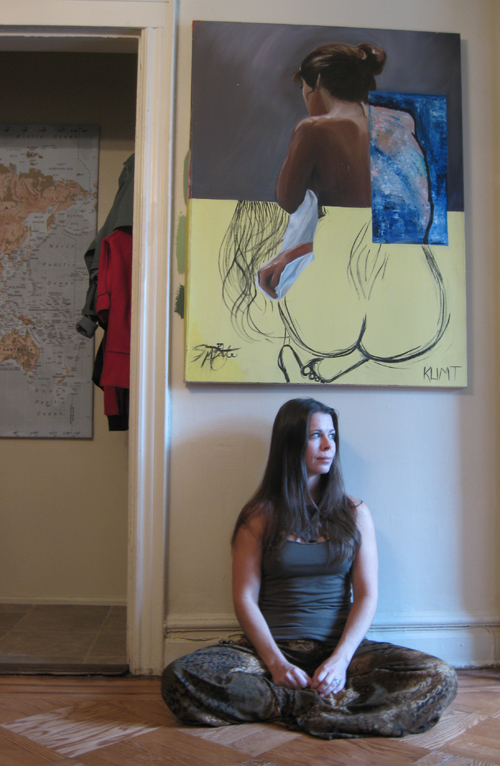 Photo by Nancy A. Ruhling
Yoga is one of Anne-Margaret's many interests.
By the time she was a teenager, she had added singing to her repertoire, and when she went to college, she was determined to be an actor, graduating from the University of Northern Colorado with a degree in acting and directing, a minor in music, lots of extra credits in dance and philosophy and an interest in yoga.
"I always took 18 credits per semester," she says, "because I wanted to make the most of my time."
It was a nine-month program at an acting conservatory that brought her to New York City. "I had a passion for classic theater," she says. "But I did not want a life of cattle calls, so I returned to my first love, music."
In 1999, the massacre at Columbine High School, where her mother was a substitute teacher and eight of the victims were members of Anne-Margaret's church, led Anne-Margaret to create the Live Your Passion Tour, which encourages teenagers to live their dream just as she is.
"I realized that in this one-hour program, I could make an impact," she says.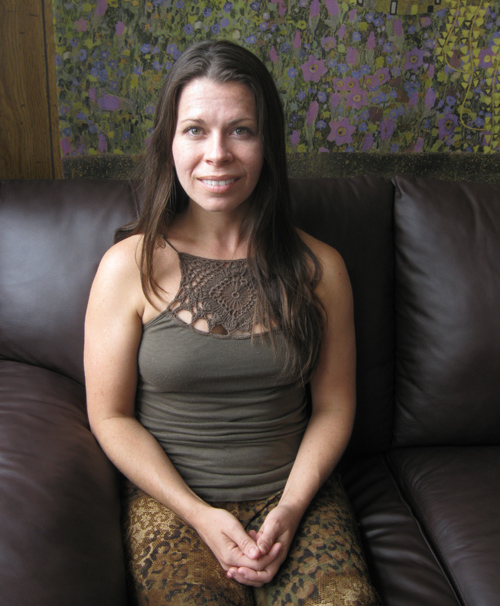 Photo by Nancy A. Ruhling
A rare moment: Anne-Margaret sitting still.
The idea for the Giving Tree studio, another key foundation of her life, came together after she moved to Astoria in 2001. "I wanted to find a way to give back to the community and cultivate my intuition and consciousness," she says. "Yoga was the beginning of my training in what it means to be a human being."
The year 2001 brought a lot of other changes to her life -- she lost her waitress job, broke up with her boyfriend and had to attend her sister's wedding as a single.
"I didn't know what I was going to do," she says. "But I promised myself that I would not do something that didn't serve other people."
She started small: She had only five yoga students, and she taught them in a dance studio. Around the same time, Anthony came back into her life.
"We were both working as wait staff at a party in Manhattan," she says. "We had met in college, and we reconnected, not as boyfriend and girlfriend, but as friends."
Six years later, they married and then became interfaith ministers around the time they planted the seeds of The Giving Tree.
"I always knew I would become a minister or study world religions," Anne-Margaret says, adding that she and Anthony perform wedding ceremonies together. "My true calling is as a ministerial singer who creates community and oneness."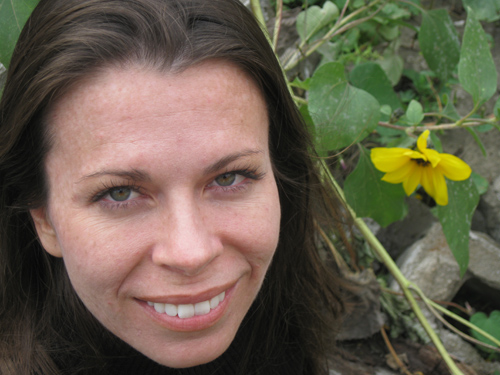 Photo by Nancy A. Ruhling
What's next for Anne-Margaret? There's no telling.
In 2009, she and Anthony created the community she always dreamed of when they opened The Giving Tree. Now that the yoga center is up and running, Anne-Margaret is devoting more time to performing.
"My music is becoming more of a source of healing," she says. "And I'm getting offers from a lot of churches."
Her 24 hours per day are pretty much filled, but that hasn't stopped her from working on two new projects -- Take Back the Music, which uses pop tunes as a source of life guidance for people of all ages; and Raise the Vibration, concert rallies that double as job fairs that show young people how they can make their mark in the world.
"There's so much more to come in my life," she says. "I just have to be patient with the steps."
That thought raises the wattage on her smile. Anne-Margaret positively glows.
Nancy A. Ruhling may be reached at Nruhling@gmail.com.
Copyright 2011 by Nancy A. Ruhling
Related
Popular in the Community