 Jane Sheahan was driving with her 7-year-old son Darcy through the flooded streets of Roma Friday when fast-rising flood waters swept their vehicle off the road, according to the Sunday Mail.
Blair Humphries, a local father of four who ran out to help Sheahan, told the Sunday Mail that one man already at the scene tried to reach the pair with a ski rope and another staked out a telephone pole downstream in order to intercept the two if they were swept that way. Humphries and a third man then entered the water to try to help the mother and son back to safety.
By the time Humphries and his co-rescuer reached the pair, floodwaters had begun pulling them apart, and Sheahan realized only one could be saved.
Investigators are still trying to figure out why Sheahan was driving on a flooded road, but her brother said it could not have been a reckless decision, refuting the accusation of one witness interviewed by the the Sunday Mail that his sister had ignored warnings from onlookers to get off the road.
One local official said he believes Sheahan could have been driving sandbags to areas with rising floodwaters.
See below for more photos of the flooding: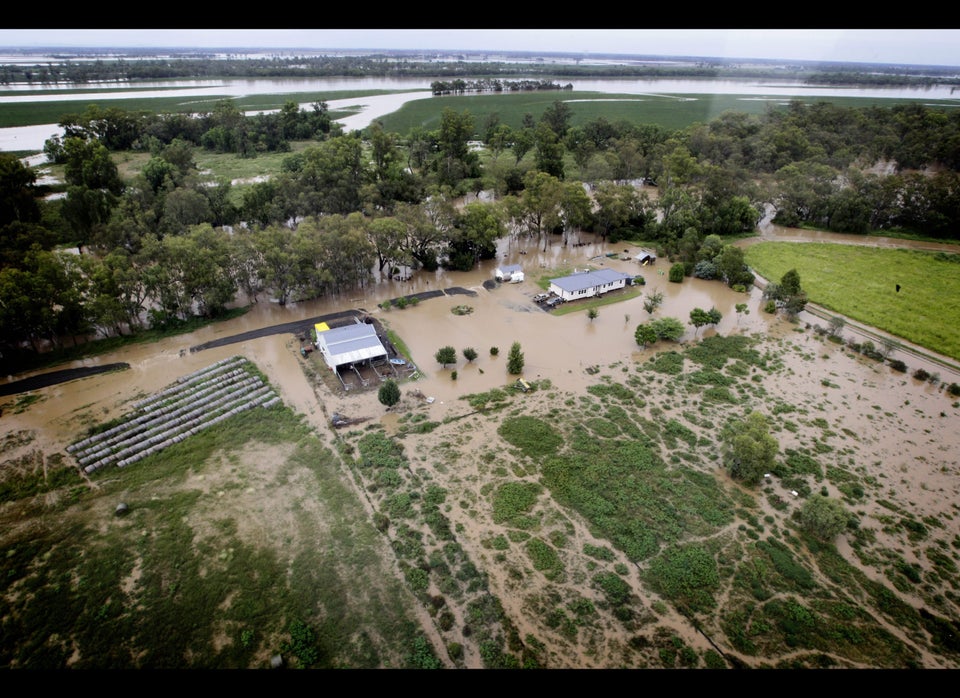 Australia Flood Slides
Related
Popular in the Community