A few weeks ago, Matthew Koenig, 24, was doing data entry for below minimum wage at a supervised employment center for people with disabilities in St. Paul, Minn.
Koenig, who has autism, was happy to have a job in a tough economy, but soon realized the workplace wasn't well suited to him. His co-workers "had too broad of a range of [disabilities]," he said. "Some people had really serious problems."
Moreover, employees were graded using "a time study to measure efficiency," he said, "but the nature of my disability means I lack certain kinds of motor skills, so I can't type as quickly as other people."
A sleep disorder caused Koenig to be late a few times, and since then, "they haven't asked me to come in for a few weeks." He acknowledged that "part of it was my fault," but the combination of a menial job and an abrupt dismissal "made me feel like I'm not worth anything."
Koenig, who scored a 1450 out of 1600 on his SATs, knows this isn't true. "Despite my autism, I have good instincts about people, and I try to do the right thing," he said in a self-assured staccato. "I'm perfectly willing to stick around, and ultimately my goal in my career is to make sure the job gets done."
The simple, repetitive tasks of his last job didn't match his intelligence, needs or aspirations. Instead, he said he wants to use the unusual outlook afforded by autism to build a meaningful career in the tech sector.
"I'd like to help come up with ideas for entertainment and video games," he said, "because one of my strengths is that I have an unconventional train of thought that other people don't have."
Mindful and ambitious, Koenig is one of a growing number of young people with high-functioning autism who are increasingly focused on building meaningful careers. A cadre of groups have begun developing new ways to prepare these young people for white-collar jobs.
They face a daunting set of obstacles. Job prospects for adults with autism in the U.S. are crushingly bleak. Nationwide, their combined unemployment and underemployment rate is around 90 percent.
The employment situation owes much to the basic nature of autism spectrum disorders (ASDs). Typically diagnosed in early childhood, autism is a developmental disability that can impair communication skills, speech, fine motor skills and behavior. In very mild cases, symptoms may be limited to impaired social skills and difficulty registering empathy. In severe cases, individuals face enormous challenges with verbal communication, show little interest in other people, exhibit extreme sensitivity to light and sound, and develop obsessive behaviors.
Some researchers estimate that up to 1 percent of U.S. adults have ASDs -- about 3 million people -- but the range in severity and the historical stigmas surrounding autism have made it hard for scientists to collect population data. The unemployment estimates take the entire population into account, including those with severe symptoms.
There is currently no established cause of autism (though theories abound), nor is there a cure.
Another pressing mystery for researchers is why diagnoses of autism among children in the U.S. jumped 70 percent between 2002 and 2008 -- from one in every 150 kids to one in every 88. Autism Speaks, a large national nonprofit, has estimated that during the next 10 years, more than 500,000 young people with ASDs will turn 18.
But if current trends continue, many of them won't receive the basic education required to join the competitive workforce.
According to a 2011 study, only 56 percent of young adults with autism in the U.S. graduated from high school, and only 14 percent started college. How many graduated from college is unknown, but experts say it's likely to be fewer than half of those who started.
The high dropout rates among students with ASDs are due in part to the structure of school itself. People with autism often have difficulty meeting deadlines, managing their time and asking for help when they're confused -- all basic academic skills.
"Schools still struggle to understand autism and how it's different from other disabilities," said Peter Bell, executive vice president of programs at Autism Speaks. "One of the fallacies we have to overcome is that IQ is a meter of disabilities. In 2003, we learned that 60 to 70 percent of people with autism have average or above average intelligence, up from what was thought for decades to have been only 30 to 40 percent."
Despite the evidence, Bell said, some educators are still unequipped to address the needs of kids with developmental disabilities and above-average IQs.
"We clearly have a crisis looming," said Brenda Weitzberg, the founder of Aspiritech, a Chicago nonprofit that employs young adults with autism. She warns that unless there are adequate jobs available, even the most effective skills training will be of little use.
"I have no doubt that more of these kids are going to be better prepared" for high school and college, Weitzberg said. "But after they finish school, then what's going to happen to them?"
"Some people refer to it as the 'autism tsunami,'" said Bell. Unless more employment opportunities are created for people with autism in the coming years, hundreds of thousands of young adults with autism will join the ranks of the unemployed or underemployed.
The news isn't all bad. Two decades of well-funded research and treatment have produced young adults with autism who are better prepared to join the workforce now than ever before.
"The skill sets of these kids are so much higher than we ever gave them credit for and what people in the norm tend to give them credit for," said Gary Moore, founder of a recently opened autism career-training school, the nonPareil Institute, in Plano, Texas.
Bell at Autism Speaks noted much the same thing. "There's no question that there's a segment of the [autism] population that has tremendous skills and that can be quite successful in sectors that we never considered before," he told The Huffington Post.
For workplace disability researcher Laurie Gutmann Kahn at the University of Oregon, it's all part of a broader trend toward viewing "people with ASD as having a different way of navigating the world, which can be extremely useful in a variety of professions," she said.
Marc Lazar, program director at Aspiritech, takes it a step further. "There's a growing recognition that high-functioning ASD individuals have qualities that neurotypicals don't," he said. (The autism community coined the term "neurotypical" to describe someone who is not on the autism spectrum.) "They can find details that most people miss, they're able to focus for long periods of time, and they really savor specific kinds of work like software testing, lab work and proofreading."
All of which leads to one conclusion, in Bell's view: "The autism population represents a pool of potential employees that corporate America needs to explore."
This is where autism career-training programs come in. By focusing on those young people with autism who appear best suited to function in a competitive workplace, organizations like Aspiritech and the nonPareil Institute are offering a small group of high-functioning adults the opportunity to decide for themselves whether to integrate into the neurotypical world.
In Chicago, Aspiritech aims to prepare people for competitive workplace demands while they hone their skills on software testing. Since it was founded in 2008, Aspiritech has employed more than two dozen adults with high-functioning autism, most of whom still work out of its main offices. Weitzberg, the founder, said she is proud of the fact that they have 18 corporate clients, including a number of large U.S. companies with which Aspiritech has competitive contracts.
In Plano, a different model is being developed with the same goal: to prepare each of the school's students, who have high-functioning autism, for an individualized, personally fulfilling white-collar career. Founded in 2009, the nonPareil Institute operates as part university campus, part vocational center. Students learn the finer points of video game and computer app design, while also building up their social skills and life strategies.
Both programs are also designed to create cultures of self-determination and healthy personal ambition.
"I didn't have a professional life before I came to nonPareil," said Renee McMurtry, a 21-year-old student from Fort Worth, Texas, who was diagnosed with Asperger's syndrome. Today, she has "opportunities that didn't exist before. ... I see myself doing a lot in the next few years, making money and being successful."
As the autism community rallies together to prepare young people for the workforce and for white-collar careers, many of the nation's biggest employers have yet to return the favor. A number of them are still wrestling with basic questions about hiring individuals on the autism spectrum.
As Matthew Koenig, the young man in Minnesota, put it, "the conveyor belt of traditional employment puts you at a huge disadvantage with high-functioning autism, because you talk the way you do, and that's an automatic strike one."
Under the Americans with Disabilities Act, it is illegal to discriminate against qualified job applicants because they have autism, but experts say widespread discrimination continues. "They still do it. They'll just find another reason not to hire the person [with autism]," said an autism advocate, one of a half-dozen activists and autism experts who spoke to HuffPost about the slow pace of integrating people with autism into the white-collar workforce. None were willing to speak about employment barriers on the record, however, citing the sensitive nature of the subject. Employers were equally reluctant to be identified as having hired people with ASDs for white-collar jobs, noting issues of employee privacy and potential legal liability.
The conversations revealed three distinct concerns about hiring people with ASDs that persist for some employers, serving as silent barriers despite the law.
First, employers worry that they don't know enough about autism in adults to wade into the community, lest they make a mistake. Two people also said some employers don't know how to discuss job expectations, performance issues and potential limitations comfortably and respectfully with employees who have autism.
Second, some white-collar employers expressed hesitation about the administrative steps in providing "reasonable accommodation" for someone with autism, a requirement under the Americans with Disabilities Act.
One such accommodation in particular was cited more than once as a source of frustration: autism-related "job coaches." People with autism often need more help adjusting to new jobs and responsibilities than neurotypical workers do, and the coaches help them navigate new workplaces and learn their tasks.
Coaches are typically paid for by state employment agencies, not the employers themselves. But in interviews with HuffPost, autism advocates relayed complaints they had received that job coaches were "disruptive and didn't fit in with the rest of the staff" and "didn't know their way around the office." In one situation, an employer said, "the coach just came in and did the guy's job for him, while he sat there."
Kahn, the University of Oregon researcher, defended the provision of additional support for people with autism early in a new job, even if it is sometimes inconvenient. "A person with autism might not understand that you're supposed to talk to people at the water cooler. In those situations, they need someone who can explain it to them," said Kahn, "and maybe coach them and say, 'People are going to ask you about your weekend when you're at the water cooler. If you want to, you can tell them, "I'm really busy and need to get back to work."' That's what they need to hear."
The third silent barrier to hiring people with autism is by far the thorniest. Employers said privately that company lawyers suggested that hiring someone with autism could put them at a greater risk for legal liabilities, as well as higher health care costs.
Last year, a San Diego-area Comfort Suites hotel paid $132,500 to settle an Equal Employment Opportunity Commission lawsuit filed on behalf of a front-desk clerk with autism, who said he had been illegally denied a job coach when he requested one. Cases like this one have apparently bolstered the myth that hiring people with autism is especially complicated or that people with autism are somehow less reliable and more risky than neurotypical employees.
"ASDs still carry the 'Rain Man' stigma for a lot of the general public," said an autism advocate who requested anonymity to speak frankly. "[Employers] are just covering their asses."
To this day, many Americans have never met a person with autism, and millions rely on stereotypes and movies for the bulk of their opinions about people with ASDs.
Yet a huge wave of high-functioning young people with autism, like Matthew Koenig, are beginning to explore the possibility of meaningful work. Members of this new generation have learned to view their diagnoses less as disabilities per se and more as different sets of abilities. As they push the limits of their potential, one at a time, they simultaneously push the ball forward for the entire autism community.
"The reality of having autism is that in order to find our strengths, you've got to get to know us," Koenig said. "It's like an onion. You have to peel back the layers."
Related
Before You Go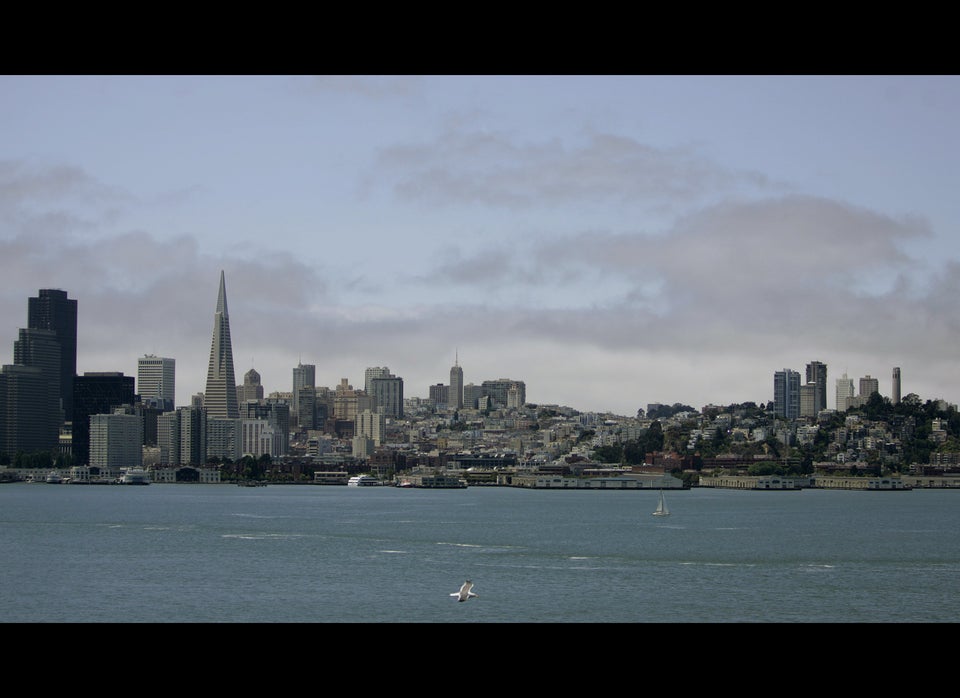 Best Cities For Gen Y Workers
Popular in the Community