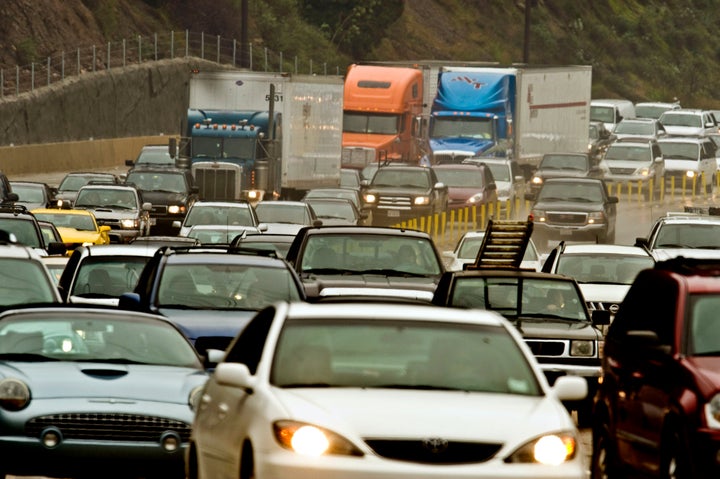 The poorest Americans are unable to buy affordable auto insurance because of insurance company bias, a consumers group charged Monday.
Insurance companies are prohibited from basing premiums on income, but can consider a driver's credit rating, home address and occupation. Those factors are essentially surrogates for income, according to the Consumer Federation of America, a consumer lobby group in Washington, D.C.
"In some areas, many responsible lower-income drivers are required to spend more than $1,000 a year for liability coverage that is often unfairly priced and provides no real insurance protection to them," said Stephen Brobeck, executive director of the consumer group. He called on states to improve access to low-cost insurance. California is currently the only state with a robust low-rate coverage program.
The number of miles driven -- a factor that lowers the risk of accidents and may help reduce premiums -- is inadequately weighted in the insurance industry's classification system, Consumer Federation of America argued in a report.
The group said insurance costs take a bigger bite out of income for low-income workers, who often must drive to work. That means as many as 20 percent of car owners who make $37,000 or less annually do not have car insurance, the report said.
The National Association of Insurance Commissioners said it had not reviewed the contents of the study as of Monday afternoon and was not prepared to comment.
Steven Weisbart, chief economist for Insurance Information Institute, an industry-funded research organization, defended the existing classification system, saying premiums reflect the risks associated with the demographics of each policyholder. That's why city residents pay more than suburbanites, or why an 18-year-old single male typically pays more than a married woman in her 40s.
"It can be argued that a group defined in a certain way would justify a higher premium because it is likely if they get into an accident, it will cost more money," said Weisbart. "There is no motive that [insurance companies] want to charge higher premium to low income."
Auto insurance is mandatory in every state except New Hampshire. While more expensive cars typically cost more to insure, even a beat-up jalopy can cost $700 to $1,000 per year, according to the Consumer Federation of America. The median national cost of $835 falls into that range, but it represents a significant portion of income for people who don't make much.
Weisbart said asking insurance companies to lower certain rates was unfair to the industry. He asked why the consumer group "are not equally pressing [auto makers] to sell cars for cheaper or press auto mechanics to charge less for repairs or maintenance?"