Without parents to teach them how to dangle from trees, they use a rocking chair to get used to the similarly gentle swaying motion of branches.
Her captivating video, released Thursday, shows the usually sleepy animals scaling and swinging on the back and arms of the wooden chair.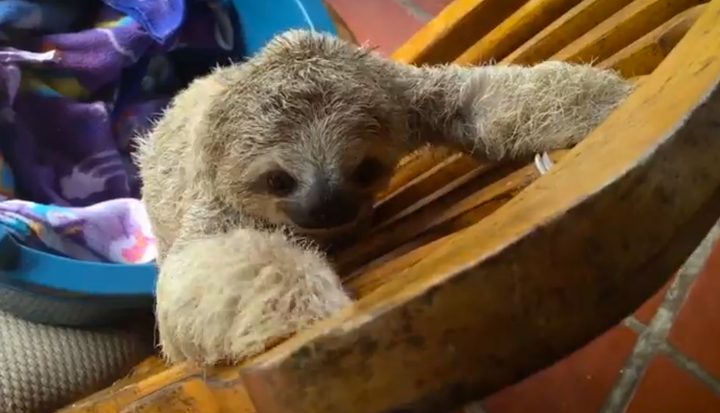 Cooke, who runs the Sloth Appreciation Society, recently published a calendar dedicated to the animals.
Popular in the Community