U.N. Secretary General Ban Ki-moon let his hair down on Tuesday when he crossed wrists and joined South Korean rap sensation Psy in his trademark 'Gangnam-style' dance number.
Speaking to reporters at the U.N. headquarters in New York, Ban said he thought Psy, real name Park Jae-Sang, was so cool that he hopes he could manage global warming, CNN reported.
The U.N. Chief, however, did have one small concern: "I'm a bit jealous. Until two days ago someone told me I am the most famous Korean in the world. Now I have to relinquish," the Daily News quoted Ban as saying.
The compliment left Psy speechless at first, but the rapper later returned the praise by pointing out Ban's growing popularity in South Korea. "He is the guy, you know, in everyone's heart in Korea, the best among the best," Psy said, the Daily News adds .
Take a look at Ban's moves in the slideshow below.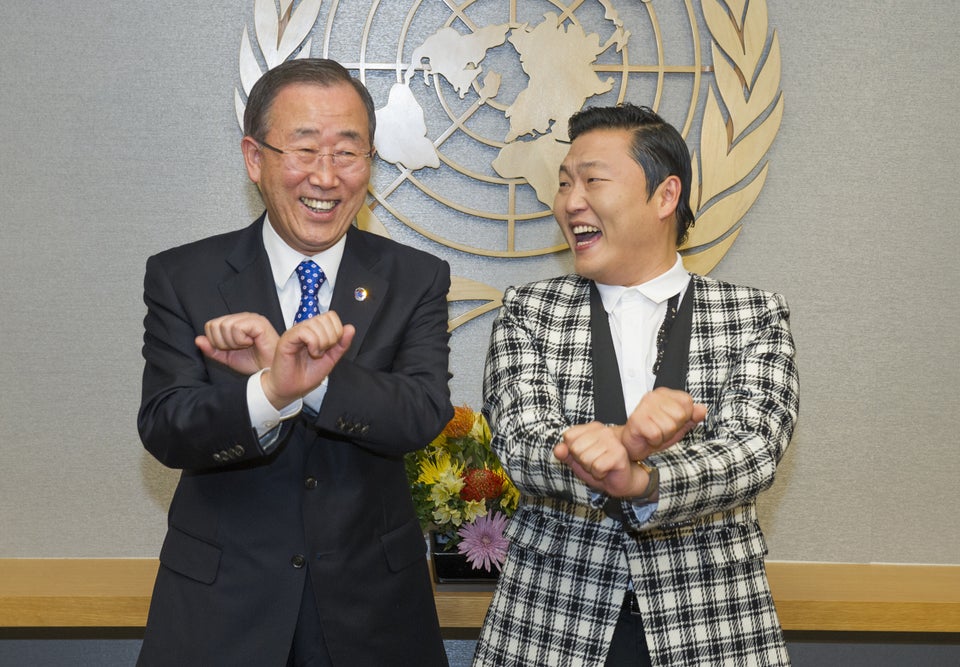 U.N. Gangnam-Style
Related
Popular in the Community