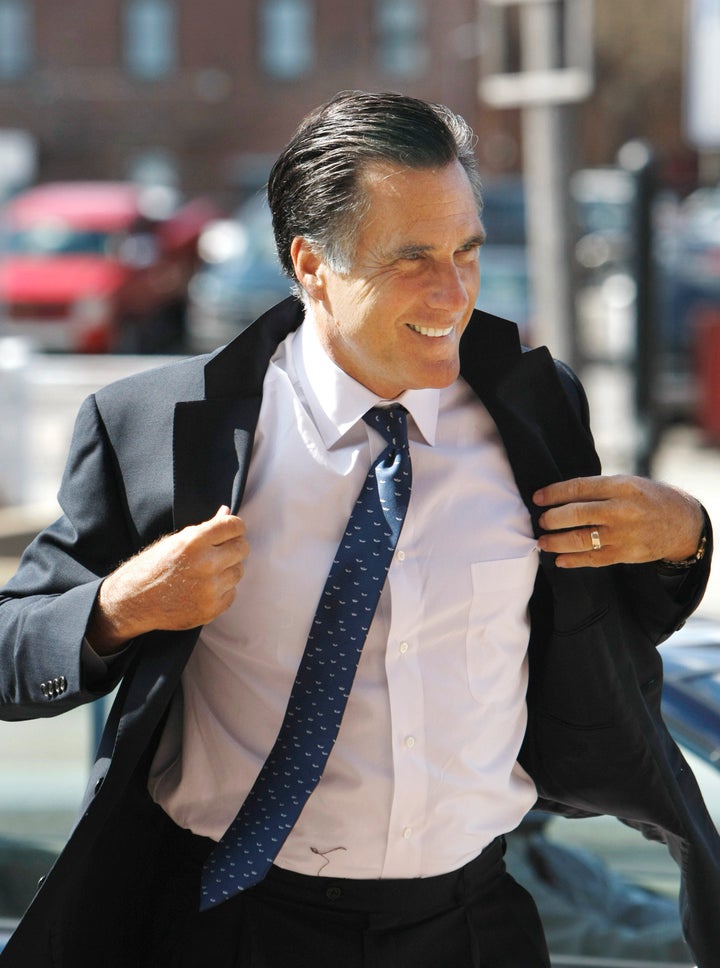 WASHINGTON -- A conference call organized by President Barack Obama's presidential campaign on Monday to push for higher tax rates for millionaires quickly descended into an attack on Republican frontrunner Mitt Romney for his secretive Swiss bank account, with Sen. Dick Durbin (D-Ill.) declaring that no presidential aspirant has ever had such an exotic financial portfolio.
"I asked Warren Buffet in a meeting we had recently, 'Have you ever had a Swiss bank account?' He said, 'No, there are plenty of good banks in the United States,'" Durbin said.
"So I started asking people: 'Why do you have Swiss bank account?' One, you believe the Swiss Franc is a stronger currency than the United States dollar. And that is apparently the decision the Romney family made during the Bush presidency. And secondly, you want to conceal something. You want to hide something. Why would you have a Swiss bank account instead of one in the United States? I would like to ... ask the press to really press some of these questions, the obvious questions. When is the last time a presidential candidate for the United States had a Swiss bank account? I think the answer is never."
It was the most direct the campaign has been on the topic of Romney's offshore funds. The issue arose during the heart of the GOP primary, when Romney released 2010 tax returns and 2011 estimates. Recently, the Obama campaign has tried to revive the charge that the former Bain Capital executive is playing loose with the tax code.
The Romney campaign did not immediately return a request for comment.
Monday's call, which featured campaign manager Jim Messina, Rep. Tammy Baldwin (D-Wis.) and Durbin, started out with a defense of the Buffett rule, a plan named after billionaire investor Warren Buffett and designed to address income inequality. But in the course of calling for millionaires to pay higher tax rates, the participants began working to depict the presumptive GOP nominee as the embodiment of an unfair tax code, while urging him to make more information about his financial portfolio public.
"Romney should meet the same standard now so the American people can judge whether he would be a suitable president and whether there would be any conflict of interest that could cloud his judgment," Messina said. "I see no reason why he would give John McCain 23 years and the American public only two."
If Romney were to release 23 years of tax returns, it would constitute a historic amount of transparency on his part. Obama himself released eight years' worth of tax returns during the 2008 presidential campaign. When pressed whether the president would match Romney and release 23 years' worth himself, Messina all but ducked the question.
"We have gone back to 2000," he said. "This is the standard that Romney set when he was talking to McCain about the VP deal. We have been very clear about what we have laid out. We have done tons of transparency throughout government."
Correction: An earlier version of this story incorrectly stated that Rep. Baldwin represents Illinois. She represents Wisconsin.
Popular in the Community