Former Rep. Barney Frank (D-Mass.), who just left the House of Representatives Thursday after 32 years, said Friday that he has told Massachusetts Gov. Deval Patrick (D) that he would like an interim appointment to fill the Senate seat that would open if Sen. John Kerry (D-Mass.) is confirmed as secretary of state.
"A few weeks ago, I said I wasn't interested. It was kind of like, you're about to graduate and they said, you've got to go to summer school. But that [fiscal cliff] deal now means that February, March, and April are going to be among the most important months in American financial history," he said on MSNBC's "Morning Joe."
"Yes, in fact, I'm not going to be coy, it's not anything I've ever been good at. I've told the governor that I would now like, frankly, to be a part of that. It's only a three-month period, I wouldn't want to do anything more, but to be honest, it's a little arrogant."
Said Frank, "Coach, put me in."
The placeholder seat would open in the Senate between Kerry's exit and a special election for the remainder of his term, expected in early summer. Patrick has said that he is strongly leaning toward appointing a caretaker for the Senate seat, as happened after the death of former Sen. Edward Kennedy (D-Mass.)
Frank, 72, has said that he has no interest in running for the Senate seat in a special election, but that he wouldn't refuse an appointment.
UPDATE: 2:43 p.m. -- Patrick addressed Frank's announcement Friday afternoon speaking with reporters at the State House.
"Congressman Frank is a really gifted legislator, and he'd be a great senator -– even on an interim basis. I have a lot of factors I'm considering and he's definitely on the list," he said. He added that in every other case, the candidate had kept the conversations "confidential" and the governor would, too.
Asked if he would have preferred for Frank to keep the conversations confidential, Patrick quipped, "Does it matter, in the case of Congressman Frank, what I would have preferred?"
Frank, former chairman of the House Financial Services Committee, played a pivotal role in both the negotiations over the Troubled Asset Relief Program and financial reform, where he passed legislation known as Dodd-Frank.
Other names mentioned for the interim appointment have included Kennedy's widow, Victoria Kennedy, and former Gov. Michael Dukakis (D), who said he wasn't interested.
Before You Go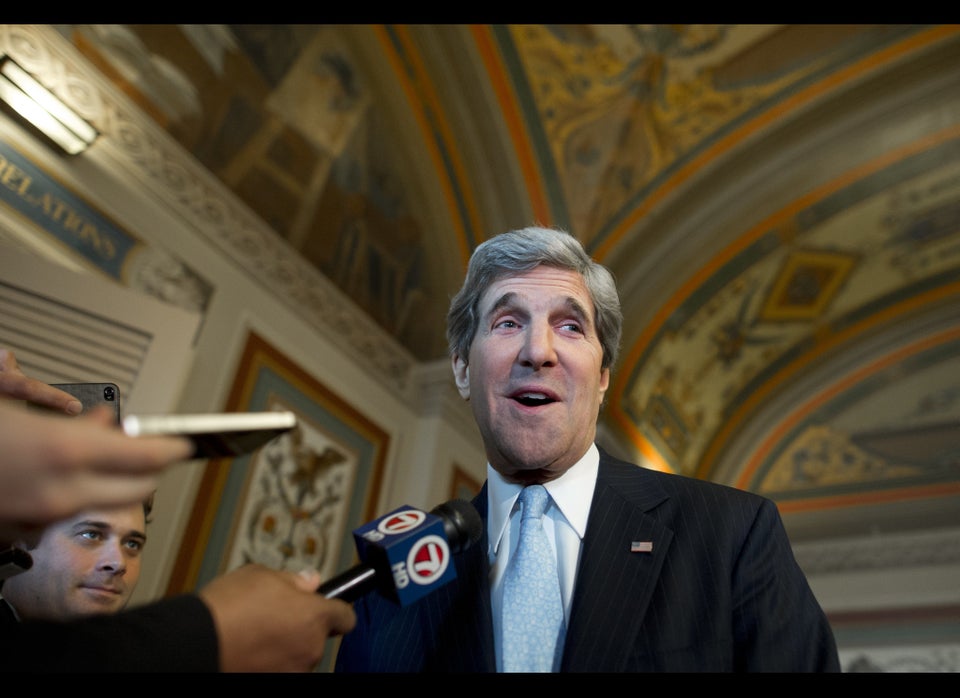 Secretaries Of State
Popular in the Community