A summertime swim in Virginia's Lake Anna was supposed to be part of a fun afternoon for sisters Annabella and Alyssa Radnovich. But a beaver attack left both of them wounded and at risk for rabies.
The incident happened just before noon on Sunday when Annabella, 8, and Alyssa, 11, went for a dip with family members and Alyssa felt something scratch, according to their mom, Wendy Radnovich.
"She had felt something touch her leg and she thought it was one of her cousins messing with her," Wendy told WTTG-TV. "And she stopped and looked and pushed it off of her and started running out of the water."
Annabella also thought someone was playing with her toe until she felt something sharp.
"It started swimming around me, and then I tried to get out again and it bit my leg," she told the station.
An ambulance came to transport the girls to Spotsylvania Regional Medical Center, where they were treated and released.
Although their mother said they are doing much better, Alyssa received around 15 stitches on her upper thigh, while Annabella's beaver bite cut through muscle, requiring bandages on three wounds just above her knee, Fredericksburg.com reported.
Doctors said that closing Annabella's wounds would increase the risk of infection and both girls are receiving shots for rabies.
The girls' uncle shot the beaver with a BB gun and then killed it with a knife. He turned it over to health department officials who confirmed the animal did indeed have rabies, NBCNews.com reported.
Related
Before You Go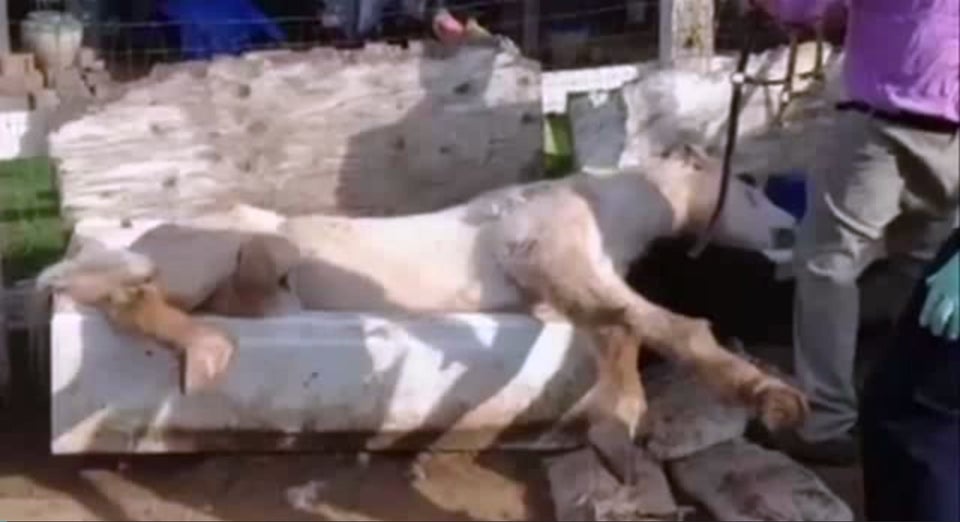 Animals In The News
Popular in the Community