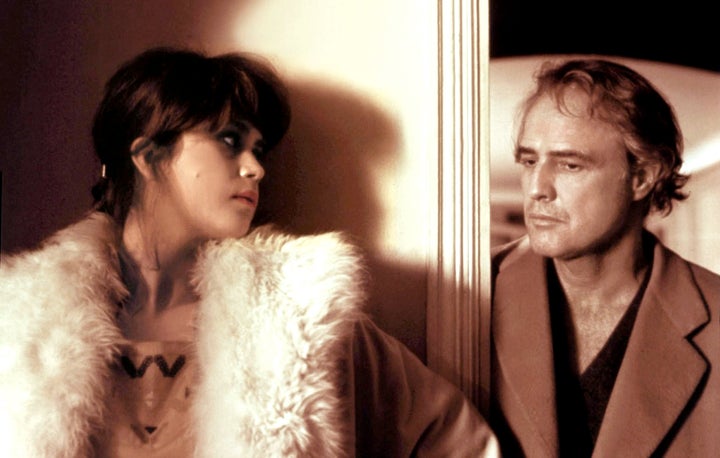 On Monday, film director Bernardo Bertolucci responded to the backlash over a controversial rape scene in his film "Last Tango in Paris." 
In a recently resurfaced video interview, Bertolucci revealed the scene was not consensual, causing outrage on the internet. Now, he's saying that what actually happened to actress Maria Schneider on set is all a "ridiculous misunderstanding."
In a statement obtained by Variety, translated from Italian, the director said, "Several years ago at the Cinemathèque Francaise someone asked me for details on the famous butter scene. I specified, but perhaps I was not clear, that I decided with Marlon Brando not to inform Maria that we would have used butter. We wanted her spontaneous reaction to that improper use [of the butter]. That is where the misunderstanding lies. Somebody thought, and thinks, that Maria had not been informed about the violence on her. That is false!"
According to Bertolucci, Schneider was aware of everything else in the scene "because she had read the script, where it was all described." The only thing she didn't know about, he said, was the butter. 
"And that, as I learned many years later, offended Maria. Not the violence that she is subjected to in the scene, which was written in the screenplay," Bertolucci said. 
At the time of the shoot, Schneider was just 19, while her co-star Marlon Brando was 48. 
Regardless of whether or not Schneider knew of the violence, it should be noted that any addition to the scene, such as the butter, which was not previously agreed upon by Schneider, can be considered assault. Bertolucci doesn't seem to understand that. 
"I didn't want Maria to act her humiliation, her rage, I wanted Maria to feel ... the rage and humiliation. Then she hated me for all [of her] life," Bertolucci said in the 2013 Cinemathèque Francaise interview. 
"I was so young and relatively inexperienced and I didn't understand all of the film's sexual content," she said. "I should have called my agent or had my lawyer come to the set because you can't force someone to do something that isn't in the script, but at the time, I didn't know that."
Upon learning of the news, plenty of celebrities, such as Jessica Chastain and Ava DuVernay, expressed their disgust on social media. 
"To all the people that love this film - you're watching a 19yr old get raped by a 48yr old man. The director planned her attack. I feel sick," Chastain wrote, while DuVernay called Bertlucci and Brando's actions "inexcusable." 
Calling all HuffPost superfans!
Sign up for membership to become a founding member and help shape HuffPost's next chapter
BEFORE YOU GO
PHOTO GALLERY
Celebrity News & Photos