Speaking Wednesday night on "Jimmy Kimmel Live," the presumptive Republican presidential nominee accepted a challenge from the Democratic presidential hopeful to debate in California prior to the state's June 7 primary.
Host Jimmy Kimmel said he asked Sanders, who will be on the show on Thursday, if he had a question for Trump. Sanders, he said, challenged Trump to a debate since Hillary Clinton has declined.
Trump said he would... for a price:
Kimmel: What would that price be?

Trump: If I debated him, we would have such high ratings and I think I should take that money and give it to some worthy charity.

Kimmel: So if it was done for charity you would agree to do that?

Trump: If we paid a nice sum for the charity, I would love to do so.

Kimmel: What if the network put up the money?

Trump: That could happen also. That should happen anyway.
Shortly afterward, Sanders took to Twitter to agree to Trump's terms:
It's not clear when or where the debate would take place, or which charities would benefit.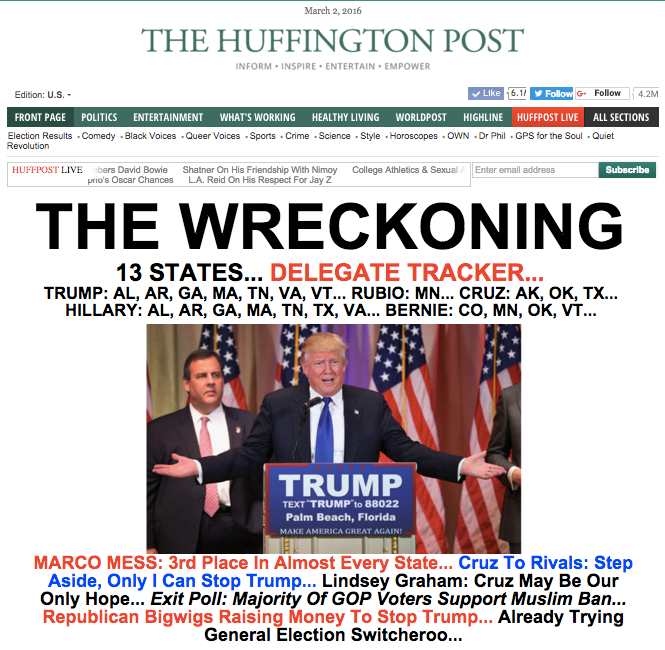 Trump On HuffPost Front Pages