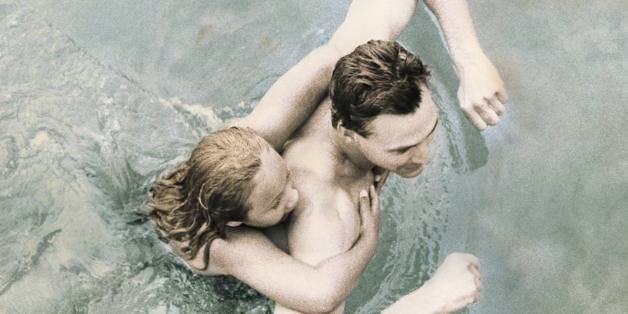 This year has introduced us to more engaging reading material than we could have thought to ask for. By fall, our bedside tables and workspaces began to resemble physical manifestations of W.H. Auden's required reading syllabus, in the most wonderful and nightmarish way possible. Happily, and aided by plenty of coffee, we persevered, and this is what we discovered: innovative short story collections shaking up our notions of form and convention, much-awaited epic novels that absolutely live up to their hype, and illuminating reporting on everything from illegal foods to L. Ron Hubbard. Of all that we read, these are the books we enjoyed the most.

Going Clear: Scientology, Hollywood & the Prison of Belief by Lawrence Wright: I've read a few books on Scientology, but this is the ultimate must-read. Wright delves into Scientology's past and present. The story focuses on on screenwriter Paul Haggis, but Wright has loads of information about other former Scientologists as well. Wright's thorough research and good writing make this longish book a complete breeze. Though the book is non-fiction, it reads like fiction (and some of the stuff that Wright discusses seems so fantastical that it seems like it couldn't possibly be real). If you only read one non-fiction book this year, this should be it.

Vampires in the Lemon Grove by Karen Russell: Russell returns to the medium she excels at: short stories. Many reviewers were not as pleased with this collection as with the previous one (Russell set extraordinarily high expectations with her first collection, St. Lucy's Home for Girls Raised by Wolves). While I agree that the first one is stronger, this collection is still stunning. Though the topics vary from subjects like vampires to women who turn into silkworms, all the tales have one major thing in common: They are the perfect blend of magic and reality.

How To Get Filthy Rich in Rising Asia by Mohsin Hamid: Written in the second person (pretty unusual for a novel), this book is written in the tone of a self-help book on, you guessed it, "how to get filthy rich in rising Asia." However, it still actually tells a cohesive story of a boy who falls in love with a girl and spends his life pursuing her (and pursuing money). Not only is this novel incredibly clever, but it is also brilliantly written, and has one of my favorite endings in contemporary literature.

The Woman Upstairs by Claire Messud: This novel is about a a middle-aged teacher's (Nora's) relationship with a student's family. It also covers the much broader topics of what it's like to be both an artist and a woman. Messud is a beautiful, elegant writer. She has intricate methods of capturing feelings and emotion in words.

The Cuckoo's Calling by Robert Galbraith (JK Rowling): For "Harry Potter" fans, Rowling's FIRST grownup book, "The Casual Vacancy," was a pretty big disappointment. It was fine, but it had none of the magic (figuratively) that Harry Potter did. The characters were unappealing and the story was uninteresting. Harry Potter fans: The Cuckoo's Calling (which Rowling wrote under the pseudonym Robert Galbraith) was what you were looking for. A beautiful model falls from her home balcony to her death. Was it suicide, as the police have concluded, or was it actually murder? The model's brother hires private investigator Cormoran Strike to find out. This novel has the same readability that Harry fans are looking for, and the characters are much more compelling.

The Bone Season by Samantha Shannon:This novel follows a 19-year-old girl with particularly special supernatural powers who lives in a dystopian parallel universe. She is kidnapped and taken to a place run by inhuman creatures who use humans (both supernatural and regular) as slaves. This year, this book was being touted as the next Harry Potter. Shannon already has a seven-book deal for this series, and I can't wait for the next one. Some people said it took too long for Shannon to set up her story in this epic first book, but first books in long series pretty much always take awhile to set up their imaginary worlds. Your patience will pay off. The story itself is both fascinating and exciting, creating a new, fun take on the tired dystopian trend.

The Goldfinch by Donna Tartt: This coming-of-age novel follows Theo from youth to middle age after his mom is killed in a terrorist attack at the Met. The book is about so much more than just this that it's difficult to encapsulate it in a few sentences. Though parts of it are slow (to be expected in such a long book), you won't realize you're reading almost 800 pages. The prose is beautiful, and the story is compelling. Despite several problems that it had, I absolutely loved it. I wish I could read it again for the first time. What else can I say about this book except that you absolutely must read it right now?

The People in the Trees by Hanya Yanagihara: Dr. Norton Perina won a Nobel Prize in the 70s, but by the time the reader has met him, he is in prison for sexual abusing one of the many native children he adopted during his scientific travels and studies. The book is written as his memoir, edited by his one last faithful colleague. It is actually based somewhat in truth (on the story of Dr. D. Carleton Gajdusek). This is not for the weak of heart: The novel is not comfortable to read (after all, it deals with child molestation) and Yanagihara doesn't offer any solace to the reader. But if you can get through it, it is well worth the read. Yanagihara's debut absolutely does not read like a debut, but rather like the novel of a seasoned veteran. She doesn't make any of the mistakes other first-time novelists do, and it is truly a perfect book.

Anything that Moves by Dana Goodyear:Essentially, New Yorker staff writer Dana Goodyear's book about foodies in America reads like a super long New Yorker article. The book discusses both high food and low food, some of the major names in chefs and critics, the underground food culture, illegal foods and pretty much everything else you could ever possibly want to know about food culture in the U.S. I felt like I was being hit with interesting fact after interesting fact. It's a great read for those who are looking for good cocktail party conversation starters. You'll learn a lot.

Tenth of December by George Saunders: George Saunders studied geophysical engineering, not English. He's said himself that he owes his inventiveness to a lack of familiarity with the terrain of the literary world. His short stories - which are his bread and butter - don't employ the usual tricks. Each is peculiar and fresh, with a dash of altruism. His latest collection is a little bit sci-fi, a little bit satire. When it came out, the New York Times ran a hybrid interview-review headlined, "George Saunders Has Written the Best Book You'll Read This Year." I'm not inclined to disagree. In "Home," a soldier returning from the Middle East pays his ex-wife a visit, and Saunders shows off his knack for penning compelling dialogue. In "The Semplica Girl Diaries," a man's attempt to keep up with the Jones's turns into a dystopian critique of consumerism. Each story had me hooked from the first sentence, and each left me thinking: "How odd. And how true."

The Isle of Youth by Laura van den Berg: Laura van den Berg's second collection of short stories isn't markedly different from her first. But if we've learned anything from lauded short story writers like Alice Munro and Grace Paley, it's that there's absolutely nothing wrong with writing what you know, and only what you know. What Laura van den Berg knows: what it's like to be a youngish woman trying to sort out her personal life. Reviewers have described her unvaried plots as "mysterious ladies" engaging in "dangerous behavior." Her work has been likened to that of thriller writers, but there's more to it than that. Sure, some stories involve literal crime, be it petty theft or two sisters' shady private investigation business. But van den Berg's strength lies in her quieter tales. In the most moving, a newly-married woman realizes, while chatting with other couples on her honeymoon, that she'll always feel a little isolated.

Schroder by Amity Gaige: Gaige's book begins with an epigraph borrowed from e.e. cummings. It's from one of his most famous poems. You know the one: "...i carry your heart(i carry it in my heart)." This introduces us to the deep well of feelings Eric Schroder harbors, or claims to harbor, for his six-year-old daughter, which is why it's easy to sympathize when he decides to kidnap her. In the midst of a custody battle, he sees no desirable course of action, and falls into his old, impulsive ways. A wink to Nabokov, the story is a first-person account of the kidnapping, written from Shroder's prison cell, and addressing his estranged wife. Schroder's account of his "adventure" with his daughter, already both knotty and disturbing, is further complicated by his made-up name and childhood, constructed when he was too young to understand the consequences of creating a false identity.

The Circle by Dave Eggers: Overlooked this year, perhaps due to plagiarism accusations, Eggers's book about a social media company gone awry is both chilling and impossible to put down. Protagonist Mae Holland leaves behind her nine-to-five desk job and kitschy furniture designer boyfriend to begin a career in the Customer Experience department at the Circle, a well-meaning start-up with large, vague ambitions (think Facebook meets Google meets... well, everything else). She soon learns that her fellow employees are obsessed with remaining in contact with one another, and that the company culture involves good ol' fashioned privacy infringement, thinly veiled as "openness," "innovation" and, well, massive parties. Eggers skirts the line between absurdism (research teams at the Circle bring back rare species of fish and sharks from the depths of the ocean) and grim reality, as Mae's fixation with being accepted by coworkers and Internet friends ironically ruins her relationships with her parents and loved ones.

Detroit: An American Autopsy by Charlie LeDuff: Celebrated journalist Charlie LeDuff can't write about Detroit objectively, nor should he. It's the city he grew up in, and still has strong ties to. For LeDuff, it's a place mired in tragedy - the place where his mother's flower shop was firebombed and destroyed during the city's infamous Devil's Night, and the place where his brother is still employed as a worker in a factory altering Chinese-manufactured screws, after a failed career as a mortgage broker. Still, he sets out to gain a better understanding of why Detroit fell from its firmly-held position as an American economic powerhouse to the poorest city in the country. In doing so, he speaks with politicians and police officers, squatters and ordinary citizens, and arrives at something like clarity.

Levels of Life by Julian Barnes
Like Barnes's Booker-winning novel, The Sense of an Ending, his latest book is slender, but confronts weighty themes. Levels of Life is his attempt to convey the grief he experienced, and is still experiencing, after the death of his wife. It's no beautiful trudge through his darkest hours à la Joan Didion, but rather an inventive retelling of his love (and loss) story. The book is divided into three parts: a historical account of the golden eras of ballooning and photography, two art forms that, when combined, caused a worldwide paradigm shift; a fictionalized love story between two historical figures, actress Sarah Bernhardt and balloonist Fred Barnaby; and a very real and bleak account of his life since his wife's passing. The seemingly disparate chapters are blended seamlessly, as each adheres to the same thesis: "You put together two things that have not been put together before. And the world is changed."
Related
Popular in the Community