This article is Part One of a Two-Part Roundup of the Best Cash Rebate Cards in 2016. The second article will be published soon and will link back to this first article.
Part of the beauty of credit cards is their ability to give you rewards. Of course, the rewards only really mean something if you use the cards wisely.
Unfortunately, while cash back rewards cards have grown in popularity, so has the confusion that surrounds them. Some programs change their rules often. Some provide higher rewards for some purchases but not others (and then they change the categories every quarter). Some cards have restrictions that others don't.
The point is this: Not all cash back credit cards are created equal. And not every card is going to fit your lifestyle, purchases or financial goals. That's why it's important to do your research before signing up for any cash back card. Once you have your card, then it is important to maximize your rewards earnings potential.
Here's our roundup of some of the best cash back cards for 2016.

OVERALL WINNERS
Citi Double Cash Back Card
Editor's Note: The Citi Double Cash Back Card is as straightforward as it gets. It offers the top rewards for a flat-rate card and its simplicity makes it a winner.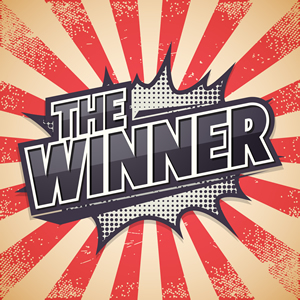 You simply effectively get 2 percent cash back for everything you buy. There are no categories to worry about, no annual fees and no spending limits. Basically, this card symbolizes cash back simplified.
A Closer Look: The Citi Double Cash Back Card offers a 0 percent introductory APR for the first 15 months. You also get a waived late fee on your first missed payment (which you hopefully won't have to use) and your Equifax score is included on every statement. The only downside is you don't get the entire 2 percent reward right away. You receive 1 percent upon purchase and the other 1 percent after paying your bill.
Fidelity Investment Rewards Visa Signature Card
Editor's Note: This a great card for investors and potential investors alike that was just launched in early 2016 (although this card has been around for many years in another flavor). You get 2 percent cash back on every purchase. The only requirement: You have to open a brokerage account.
A Closer Look: To realize the 2 percent cash back, you must have your rebate deposited into your brokerage account. Deposits can be made to standard brokerage accounts or other accounts such as Fidelity Cash Management accounts, 529 college savings plans or retirement accounts. This is an excellent way to maximize your purchases and build wealth with your investments.


BEST CASH REBATE REWARDS CARDS FOR EXCELLENT CREDIT

Capital One QuickSilver One Cash Rewards
Editor's Note: This particular card comes with a 0 percent balance transfer offer as well as a 0 percent rate on purchases through November 2016. In addition, there is no annual fee and cardholders can earn a $100 bonus cash credit for spending $500 or more within the first three months. International travelers can enjoy purchases abroad with no foreign transaction fees.
A Closer Look: You get 1.5 percent cash back on all purchases without having to worry about rotating categories or spend limits. You also get a 20 percent statement credit for all Uber rides. This card also comes with Visa Signature benefits such as travel upgrades and savings, shopping discounts, complimentary concierge service and more.

Chase Freedom
Editor's Note: A frequent favorite among cash back enthusiasts, Chase Freedom allows you to get 5 percent cash back across different categories that rotate quarterly. For example, one quarter may be 5 percent cash back on gas and the next quarter may be 5 percent cash back on retail purchases. By paying attention and spending strategically, you'll be able to maximize your rewards.
A Closer Look: Unfortunately, the 5 percent cash back isn't unlimited. You'll have to stay within a $1,500 spending cap. Still, these rewards are higher than most. Once you reach the cap, you'll receive 1 percent back on every purchase. You can also earn a $150 cash bonus when you spend $500 or more in the first three months after opening an account. You can also earn an additional $25 by adding an authorized user. There's also no annual fee and the points don't expire as long as your account remains active.
BankAmericard Cash Rewards
Editor's Note: BankAmericard Cash Rewards has some attractive cash back features. It also has the benefit of being straightforward. You get 3 percent cash back on gas and 2 percent cash back at grocery stores for the first $1500 you spend each quarter. You also get 1 percent cash back on every other purchase and there's no annual fee.
A Closer Look: The BankAmericard also gives a nice 10 percent bonus when Bank of America customers deposit their rewards into their accounts. If you are a Bank of America Preferred Rewards client and maintain an average banking and/or investment account balance of $20K to $100K+, you can receive a bonus of
25% to 75%.


BEST CASH REBATE REWARDS CARDS TO HELP BUILD CREDIT
Discover it Secured Credit Card
Editor's Note: This is a new addition from Discover and is a secured card (security deposit required to open account). The Discover it Secured Card is one of the only secured cards with a cash back component. It's benefits are similar to regular cards and is offering cash back rewards at 1% per dollar spent. After the end of the first year, Discover doubles the amount earned, so effectively, this is a 2% cash back card for the first year that can help consumers build or rebuild their credit.
A Closer Look: Like other secured cards, the consumer must deposit a sum of money, between $200 to $2,500, to serve as the security deposit. Interest is high on this card compared to the others on this list at an APR of 23.24%. Despite the higher interest, this card is available to consumers with poor or no credit and provides a nice cash back reward as well as a free FICO score so you can watch your credit score rise.


BEST CASH REBATE REWARDS CARDS FOR BUSY HOUSEHOLDS
American Express Blue Cash Preferred
Editor's Note: The American Express Blue Cash Preferred card has some unparalleled rewards. You get 6 percent cash back on groceries up to $6,000 annually and 1 percent cash back thereafter. You also get 3 percent cash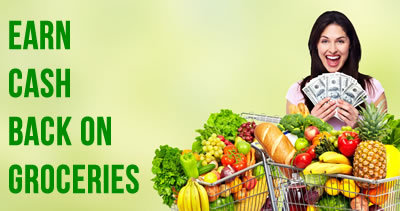 back at gas stations and select department stores.
A Closer Look: A family can easily rack up enough in groceries to experience some stellar cash back rewards. Additionally, you receive $150 if you spend $1,000 in the first 90 days after opening an account. The card also comes with an introductory 0 percent APR for 15 months and includes nice benefits that are associated with many AmEx cards, including spectacular customer service, roadside assistance and extended warranties on purchases. The only downsides are a $75 annual fee and the grocery rewards are restricted at certain specialty shops and Costco.
Gas

Fort Knox Credit Union Platinum Visa
Editor's Note: This card offers 5 percent cash back on gas purchases and the barrier to entry is low. All you have to do is pay $5 to join the American Consumer Council / Kentucky and you can qualify for the program.
A Closer Look: Unlike other cards that offer cash back on gas, the Fort Knox Credit Union Platinum Visa doesn't require you to open up an account with them. There's also no balance transfer fee and no annual fee. Additionally, you get 1 percent cash back on all retail purchases.
Editor's Note: Foodies will enjoy this card because they'll get 2 percent cash back for dining out. You also get 1 point for every dollar spent in all other categories. Travelers will also enjoy this card because it has several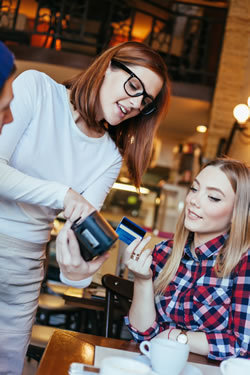 airline partners, double points on travel purchases and no foreign transaction fee.
A Closer Look: The Chase Sapphire Preferred has some great features. They have an excellent promotional offer of 50,000 points when you spend $4,000 in the first three months after opening an account - an amount easily within reach of many households. That is roughly $625 towards airfare or hotels when redeemed through Chase Ultimate Rewards with their 20% off travel redemption (otherwise, it is around $500 in value.) Additionally, you get an extra 5,000 points for adding an authorized user and making a purchase within the first three months. Just note that the annual fee jumps to $95 after the first year.
BEST CASH REBATE REWARDS CARDS FOR TRAVEL
Citizen's Bank Citizens Bank Cash Back Plus™ World MasterCard®
Editor's Note:This particular card may fly under the radar of many people as it is not as heavily promoted as many of the national brands. It has an interesting offer for those who like to travel internationally. You earn 1.5% on all purchases, but you have the potential to earn up to 1.8% back through bonuses. Some nice features of this card include a 12 month 0% balance transfer APR, no annual fee, no foreign transaction fee and no penalty rate for late payments. They have a number of travel benefits as well including: concierge services, trip cancellation insurance and trip interruption insurance.
A Closer Look: So, how do you get that bonus up to 1.8%? The devil is in the details! :) After six consecutive months or more of at least one purchase, you get a 10% purchase bonus which raises your rate to 1.65% in month seven. Unfortunately, not everyone can qualify for the 1.8% rate, but the 1.65% on everything is still worth looking into.
After you have qualified for the purchase bonus, if you have opened a checking or savings account and live in any of the 11 states where they have a physical presence, you can get a relationship bonus of 10 percent, bringing the rate up to 1.8%. Not too shabby. With no annual fee, a potential of 1.8%, 0% balance transfer and nice travel benefits, this makes for a card worth looking into for those who like to travel.

OTHER OPTIONS FOR CASH BACK REWARDS
The above cards are all available nationally, but you may find that there is a card that is just right for you in your own backyard. One really good option found near us is the Simmons Bank Visa® Platinum Rewards card. This card is not very aggressive with its rewards, but it has a great low rate. So, if a low rate is important to you, then this card is a good deal as it offers a 9.50% APR. It also boasts no balance transfer fee (very rare in today's market).
Another option to consider are local credit unions. One example near us is TruService Community Federal Credit Union. They have a rewards card with cash-back that we have found to be the lowest rate in the country at 5.50% (not a teaser rate)! Even at their highest rate offered, it is still only 13.50%. As is typical with credit union cards, you must qualify for membership for that credit union to be able to get that card and that includes anyone that works, lives or worships in their area of service.

OTHER RESOURCES
About half of the credit card offers that appear in this article are from credit card companies from which we receive compensation (these cards are listed as such on our site). We are proud that we list cards that don't advertise with us- almost all of our competitors only list cards that advertise with them.
-------------------------------------------------------------------------------------
Co-written by Curtis Arnold, a nationally recognized consumer advocate and founder of CardRatings.com, the pioneering website that started posting the first credit card ratings online around 20 years ago, and Shane Tripcony, personal finance blogger and web marketing consultant. They are the founders of BestPrepaidDebitCards.com, which provides ratings and reviews of prepaid cards and reward credit cards.

(Photos from Dollar Photo Club)

Popular in the Community