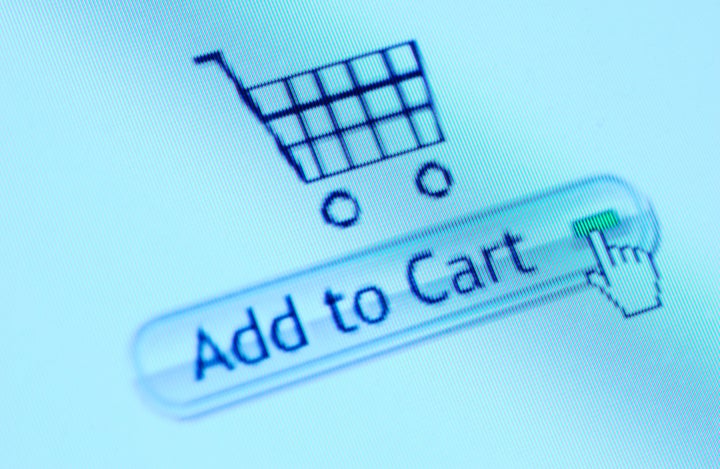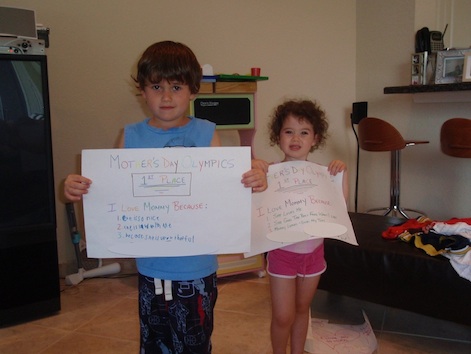 The countdown to Mother's Day is on. Concerned your kids and significant other (whomever that may be, we'll call it a "hubby" here) haven't gotten the goods or made you anything? Wearing my Jen X-Pert hat, I'll give you a list of great deals and some foolproof ways to hint at the ones you'd like to receive.
BEST DEALS FOR FOODIES: If it's a Mother's Day Brunch you're after, it's not so much about where you go as where you look. With all the sale sites and daily deals, you need to sign hubby up for OpenTable.com, Restaurant.com, GiltCity.com, AmazonLocal.com, LivingSocial.com and other city related sale sites. They tend to give 50 to 90 percent off some amazing restaurants. At Open Table you can also check availability and make reservations.
He can always look up the establishment to see if it's chic enough for his favorite chick and little chickadees. PS -- don't forget the chickadees. My biggest pet peeve is when someone plans something for Mother's Day sans little ones. Hello, it's Mother's Day?

BEST DEALS FOR FASHIONISTAS: If you're looking for a great deal on designer duds, take yourself on a virtual shopping spree. Start at TheOutnet.com; they're the sister site to Net-A-Porter and their stuff is just as fabulous, but at better deals (40-90% off). They carry over 200 designers including some of my faves: Current/Elliott, Missoni, Mui Mui, Paul and Joe, Zac Posen and Vince (to name a few). If it's jewelry or a bag you crave (and who doesn't), try Portero.com. They have previously-owned items from Hermes, Chanel, Cartier... For some designer shoes, DSW.com has a shocking assortment of everything from Coach to Gucci to Sergio Rossi. Fill up your cart, and let hubby and the kids pick their fave or faves.
If you're looking for lower price points, check out the amazing SaleLocator.com. They find nearby sales within a specified mile radius. They even give you a list of M-Day suggestions, and they cover everything - -from Bed, Bath and Beyond to Body Works to Macy's. Get the app for this one, I'm sure you can put it to good use throughout the year.
BEST SPA DEALS: Do you feel like at any moment they could shoot a Calgon commercial at your house? Have your guy check out SpaFinder.com and Eversave.com, as well as the city sites you already signed up for. They have great spa deals, but be forewarned: only book a place you've heard of, or a spa at a reputable hotel. You don't want to be getting a mud mask at a rest stop. I mean, just imagine where they got the mud. Were you thinking those mud flaps with the naked ladies, or was that just me?
To drop a hint for the spa, make light of it. This one usually works: "Oh, my back. Sooo much tension. Oh, crick crick, I can't move... I think I'm stuck (keep going until you get a response)... call an ambulance... someone, anyone..." If that doesn't work, just book it with his credit card and get yourself a new bag while you're at it, he deserves it for being so dense. Plus, you deserve it for being so awesome.
BEST FLOWER DEALS: Look, I love flowers, but as a precursor to a gift. The gift can be anything from diamonds to a handmade card to a macaroni necklace (which I rock, BTW). I'm just saying, something more than flowers is lovely. And if said flowers came from a mini-mart at the gas station, he might as well have bought you a bouquet of Slim Jims.

So, if you love yourself a Momma's day bouquet, put a post-it that reads ProFlowers.com on hubs computer. They have up to 50% off on some beautiful springy arrangements as well as some chic exotic bouquets to choose from, and they guarantee their buds for a week!
BEST SMELLING DEAL: Tired of smelling like spit up, popsicles, or anything else that may have landed on you? Stand close to the hubby so he can get a good whiff, then mention this place: Perfumania.com. They're having a buy 1 get 1 50% off, plus free shipping on orders of $50 or more. BOGO's are perfect for hubby to get something for you and his mom. Which is nice, because if you're like me, you usually end up shopping for everyone's Mother's day gifts, including your own!
Above all, make sure he doesn't get you both the same fragrance! You don't need him thinking of you naked when he takes the kids to see grandma and you certainly don't want it the other way around. Ew, gag gag.
BEST TECH DEALS: My two favorite items that every mom NEEDS: A Flip Video-Camera and a Tablet.
We all want footage of our babes and a device to capture it on that we can throw in a purse. When an amazing moment that needs to be caught comes out of the blue (as they often do), and there it is in your bag... ahhhh. It's like realizing you have hand sanitizer in your bag when your child decides to pet a duck at the park. I scoured the net and found the best deals on Amazon, starting at $89.
Tablets and pads are awesome, but you have to remember to get some time off to actually use them! I find the bathroom is my best shot at a few stolen minutes, but that's just glamorous ol' me.
If you want a great bang for your buck, the Kindle Fire rocks. No, it's not on sale, but for $199 you get an amazing array of features and apps that are only going to get better.
BEST HANDMADE GIFTS: Anything your family makes for you is "The Best," and even though you're biased, you know it's true. My hubby has arranged plays, game shows, treasure hunts, Olympics and a life-sized crossword puzzle with the kids! The best way to hint that you want something creative or handmade?
And when you get it don't forget to gush, that way you'll have planted the seed that you'd like it again next year.
Look, being a mom is a tough job and it's okay to get rewarded for it. As we all know, much of it is thankless, so when appreciation comes your way in any form, soak it up. Which is also why you should use this list for your own mother -- ahem.
My last tip: if you want to drop hints and get your partner on board without a bunch of post-its and thinly veiled cries for a spa-day and other gifts, send him/her this article.
Related