Where is the best place in the world to retire?
That's a tricky question to answer, so I suggest coming at this from a different angle. Rather than trying to identify the world's top retirement haven, consider instead who's best suited to retire where.
A short list of top retirement options in the Americas right now would include:
Cayo, Belize
Medellin, Colombia
Cuenca, Ecuador
Puerto Vallarta, Mexico
El Cangrejo, Panama
Which one of these places is the best choice? It depends on who you are.
Who Should Retire To Cayo, Belize?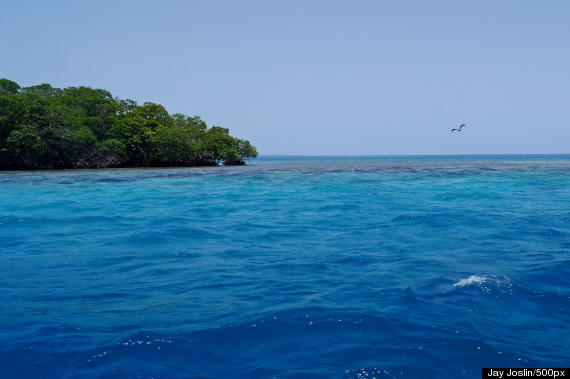 Belize is a retirement, a tax, and an offshore haven. This is a sunny country where the folks speak English and value their freedom and privacy. Belize is easy to get to from the States, and the people living here are welcoming and hospitable once you've arrived.
On the other hand, this is a small country where the infrastructure is most kindly described as "developing."
The cost of living can be affordable, even low, but not if you want to live a more developed-world lifestyle that would mean buying lots of things not produced locally. Anything imported comes at an inflated price.
My favorite part of Belize is its Cayo District. No infrastructure, limited services and amenities, and little market demand could be interpreted as negatives, but, in Cayo, these things are a big part of the appeal. Once you get to Cayo, you don't mind that there's no infrastructure. You don't mind that the culture is more concerned with country living than consumerism.
You don't mind...or, if you do, you're not happy. If you're interested in a lifestyle supported by the diversions and distractions of a big city, Cayo is definitely not for you. If you're delighted by the thought of wide-open spaces where life revolves around the land and where independence and self-sufficiency are prized above all else, then Cayo could be the paradise you seek.
At home in Cayo, the view outside your bedroom window and from your front porch would be of fields and pastures, trees and jungle, rivers and livestock. You'd see Mennonites driving horse-drawn carts and children walking home from school. Everyone going about his or her business, not much bothered by market values, fiscal cliffs, or the mounting deficit. Here, in this land of escape, where life is simple, those things don't seem to matter or even to register.
Living in Cayo, you'd have Internet but maybe not reliable high-speed service. Don't move here if you plan to day trade.
Who Should Retire To Medellin, Colombia?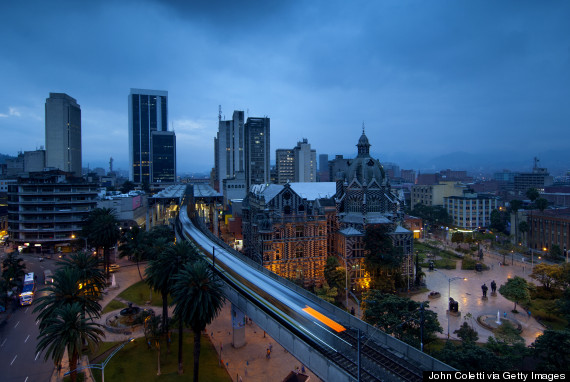 Medellin is a pretty, tidy city with a near-perfect climate. It's also culturally and recreationally rich and diverse in a sophisticated, developed-world kind of way. On any given day, you could visit a museum or see a tango show. There's opera in season, shopping year-round, and dance clubs, nightclubs, and white-glove restaurants...plus interactive outdoor museum-parks, an aquarium, an amusement park, botanical gardens, a planetarium, a "Barefoot Park" with a Zen garden, and dozens of small, neighborhood parks and treed plazas.
Medellin is an economic and financial center for Colombia, as well as a literary and an artistic one. It's the base for newspapers, radio networks, publishing houses, an annual poetry festival, an international jazz festival, an international tango festival, and an annual book fair. Back in 1971, Medellin was even the venue for Colombia's answer to Woodstock, the Festival de Ancon.
Medellin is a place where things work--the Internet, the metro, street-cleaning, garbage-collection...you can count on these services day-to-day. Taxis are metered, shop-keepers are well-mannered, and the people you pass on the street are well-dressed.
Making this a good choice for someone who wants city life but who also enjoys the out-of-doors (as this is a city best enjoyed al fresco). Medellin is suited to the retiree who isn't interested in hot, humid, or tropical and who appreciates Euro-chic but doesn't want to travel all the way to Europe.
The expat and retiree communities in Medellin are fledgling, meaning that you'd have to assimilate into the local one. This would mean speaking Spanish. If you don't already speak Spanish and don't want to learn, Medellin is probably not your ideal retirement haven.
Who Should Retire To Cuenca, Ecuador?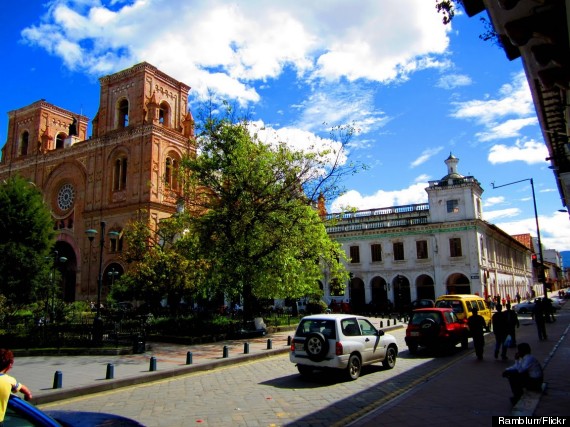 Cuenca is a colonial city where the cost of living is low and the cost of buying a home of your own is near rock-bottom. The health care is high quality, honest, and super-affordable. As in Medellin, the weather is "spring-like" year-round. Unlike Medellin (which is an emerging retirement haven rather than an established one like Cuenca), the city is home to one of the world's largest and fastest-growing communities of foreign retirees.
On the other hand, you have to remember that, charming as it can be, Cuenca is located in a poor, developing country. In this regard (and many others, too) Cuenca is the yang to Medellin's yin. In Cuenca, as throughout Ecuador, the standards of maintenance for roads, buildings, sidewalks, etc., won't be what you're probably used to and the hassle factor associated with any administrative task will be big.
Expats we know who are happy living in Cuenca are able to consider these annoyances fair exchange for the simple, 1950's lifestyle the city offers. Walking around town (Cuenca is a place where you could live comfortably without owning a car), you'll get to know the shop owners and your neighbors, who will all get to know you, too.
Cuenca will appeal to the expat who wants city life but who also has a sense of adventure and who is up for (rather than intimidated by) culture shock.
Who Should Retire To Puerto Vallarta, Mexico?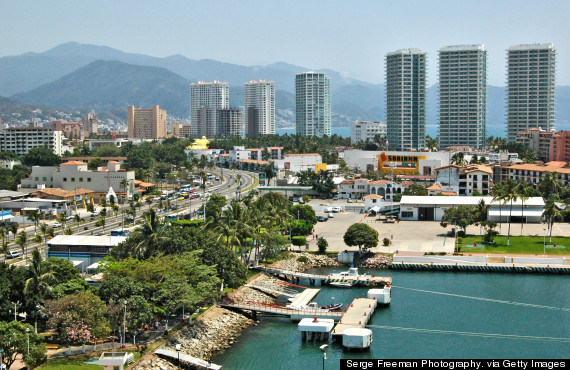 Romantic. That might be the best single word to describe Puerto Vallarta. The city also offers shopping and fine dining, boating and golfing, country clubs and community, gourmet shops and designer boutiques...all alongside a beautiful stretch of the Pacific Ocean.
Puerto Vallarta could be called glamorous, but the cost of living and of buying real estate here aren't jet-set. This is one of Mexico's most sophisticated resort spots, with more cachet than Mazatlán and more chic than Cancún. Walking around Vallarta, you get that happy, vacation-time feel that successful beach resorts exude.
And that's the would-be retiree overseas who should consider Puerto Vallarta--the beach-loving soul who likes the idea of retirement as a perpetual, fully appointed vacation.
Who Should Retire To El Cangrejo, Panama?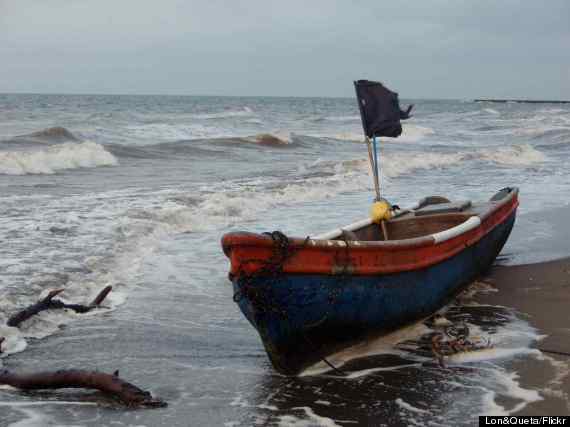 El Cangrejo is the expat hub of Panama City and a top choice for a comfortable, affordable, downtown-city-living experience. In El Cangrejo, you're smack-dab in the middle of everything Panama City has to offer.
This is one of the few neighborhoods in this city that is walkable and where you could get by without a car. It's also the only neighborhood in this city I'd describe as "cool." Over the years, El Cangrejo residents I've known have included a Chilean artist, a corporate transplant from Canada, many young Panamanians bucking the tradition of living with their parents through their 20s, retired hippies from the States, an entrepreneur from Serbia, and an Irish writer.
Panama City is the region's melting pot, and El Cangrejo is where the most interesting of the many transplants to this town choose to settle.
It's also Panama City's red-light district, the center of its prostitution (legal in this country) and casino trades. El Cangrejo's streets are lined with nightclubs and cafes, restaurants and pubs, plus low- and mid-rise apartment buildings. This isn't flashy Panama City (you find that in the high-rises along Avenida Balboa and in Punta Pacifico) and it isn't power Panama City (that's in Altos de Golf). El Cangrejo could be called the soul of this city, a good choice for the retiree with an open mind...
Who doesn't mind heat and humidity, congestion and traffic, noise and litter. These things, too, are all a part of the scene here.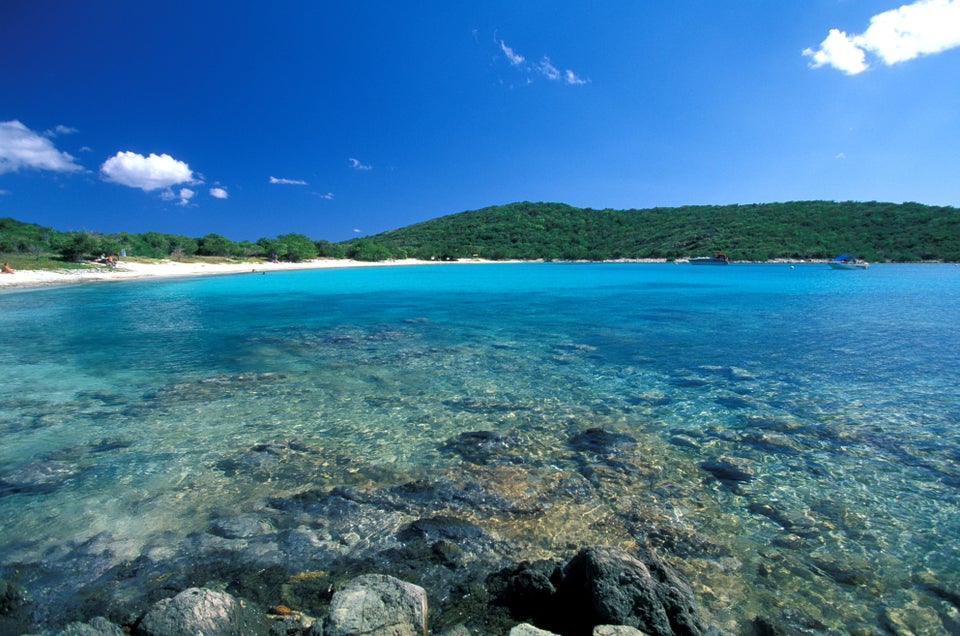 6 Warm-Weather Getaways
Related
Popular in the Community