When mom Beth Joy Papaleo decided to take her toddler daughter who has special needs on a Hawaiian vacation, she made the proper arrangements to ensure a smooth travel experience.
The journey from New York City to Maui went well. So well, in fact, that Papaleo called it "the best first flying experience any kid could have had." The airline honored the seating arrangements she had previously organized -- her neurologist recommended that Vivie sit in a window bulkhead seat to aid her sensory processing symptoms.
But on the journey back to the mainland, Papaleo alleges that the gate agents refused to honor Vivie's seat prescription "even though it showed up on their computer screen." The mom said one gate agent simply stated, "She does not look autistic."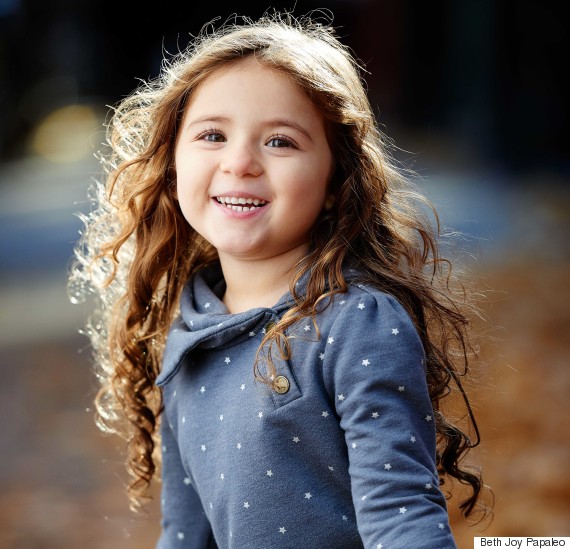 Vivie had a sensory meltdown on the plane and spent the 10 hour flight in a panicked state. "[The suffering] was the worst thing a parent could witness," Papaleo recalled. In the eight weeks after the flights, the toddler frequently wet her pants, despite having been potty-trained.
When Papaleo called Hawaiian Airlines to complain about the experience, she says an airline representative told her "there is nothing she can do but offer us $200 for the inconvenience." But the mom insists she's not after money. Instead, "I want justice for the harm they inflicted on her, and as I have learned over the year since, this has happened to not just to my daughter, but thousands of others around the world."
A representative from Hawaiian Airlines submitted this statement to The Huffington Post:
Our customer service team has been in communication with this guest directly and as a matter of privacy we won't disclose further details of a particular reservation. As a matter of delivering the best possible customer service to all guests, and in full compliance with the Air Carrier Access Act (ACAA), Hawaiian Airlines makes reasonable accommodations for guests with disabilities in order to make their travel experience comfortable and enjoyable. We recommend travelers contact our trained reservations agents to provide more details of their special needs and required assistance as early as possible prior to their travel dates.
As it stands, the law lays out an in-depth description of what it means to be an "individual with disability," but the list of possible disabilities does not explicitly mention autism.
Though airlines today tend to sell bulkhead seats for higher prices with designations like "economy plus" or "economy comfort," the ACAA requires that they go to passengers with disabilities who require these seating accommodations, without additional charge.
And while the ACAA requires airlines to accommodate the needs of passengers with disabilities (and notably when those passengers request special seating in advance), Papaleo says that airlines tend to overlook passengers with less "visible" disabilities like autism. "Just because you cannot see my daughter's disability, it does not mean it does not exist," she said.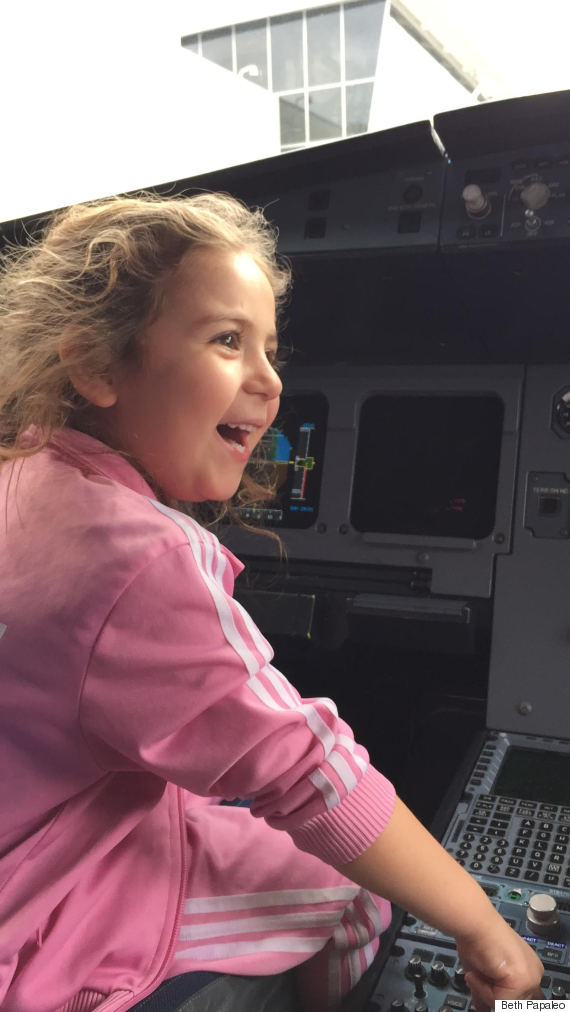 Vivie in the cockpit when pilot let her "fly" the plane.
"This issue needs to be fixed," the mom writes in her Change.org petition. "The ACAA needs to be amended to specifically require airlines to provide those with autism the same seating privileges as others with disabilities."
Since launching her petition, Papaleo says she has received "thousands of comments" from people expressing empathy and gratitude and sharing "eerily similar stories" from their travels with family members on the autism spectrum. "We are not alone in this fight," she said, adding, "We as parents are asking for not only the safety and well-being of our children but for the comfort of other passengers flying as we know our children's sensory issues best." To date, the petition has over 6,000 signatures.
Papaleo has been in contact with the Department of Transportation and hopes to make her proposed amendment a reality. "The Air Carrier Access Act is supposed to protect the physically and mentally disabled," she said, adding, "Special seating should be given to the disabled before anyone else."
Above all, the mom is working to help her daughter Vivie and other children like her. "I want to amend the Air Carrier Access Act so nobody on the spectrum is afraid to fly anymore," she said. "Being on the spectrum makes one wonderfully different, but not less."
Popular in the Community