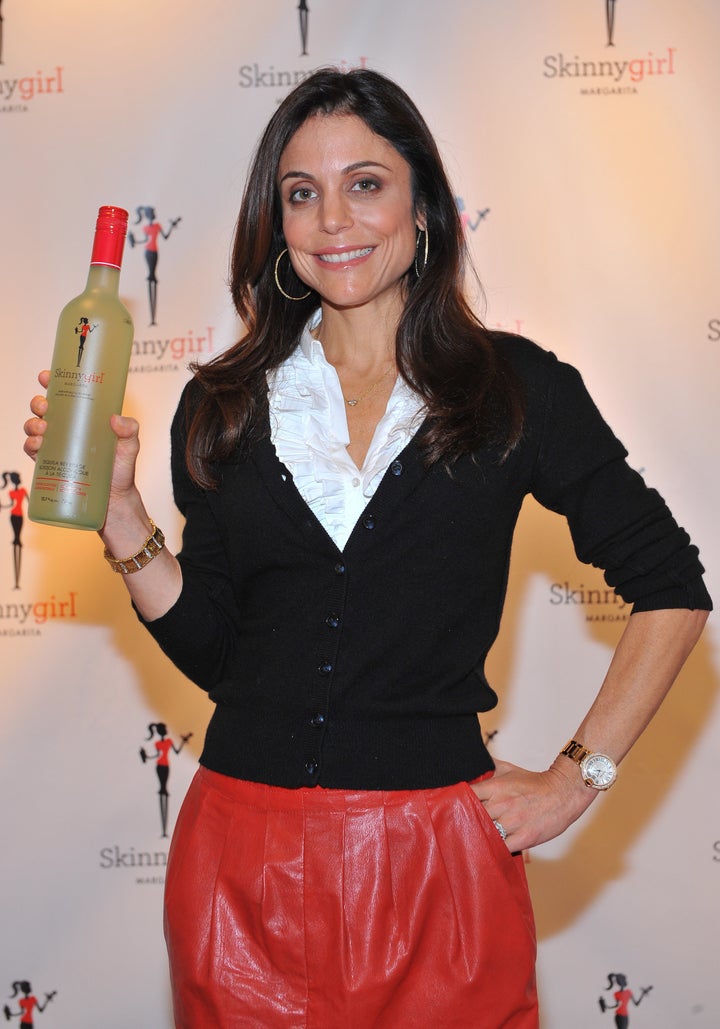 This is the year for Bethenny Frankel, the former Real Housewives of New York reality-star-turned-entrepreneur. The Wall Street Journal reported Monday that Frankel's Skinnygirl brand, the low-calorie ready-made cocktail line she launched in 2009, was acquired by Fortune Brands' Beam Global, a major player in the spirits market, which manufactures brands such as Jim Beam bourbon and Sauza tequila. The actual amount of the deal was undisclosed, however, the Journal reports that the Skinnygirl Margarita ranked fourth in sales of ready-to-drink cocktails in food, drug and liquor stores in the 13 weeks ending Feb. 5, according to market researcher Nielsen Co. Revenue for Skinnygirl was also undisclosed, but Beam Global said sales of the product, which retails for $14 to $15 a bottle, have topped 100,000 cases a year.
With the acquisition, Beam Global hopes to capitalize on the emerging market of low-calorie liquor. Frankel's Skinnygirl Margarita boasts just 100 calories per four-ounce serving. According to the terms of the deal, Frankel will remain heavily involved in the direction of the company and will continue to promote the product and work to expand her line of low-calorie cocktails under the Skinnygirl brand name.
Frankel, who got her own reality show on Bravo last year called "Bethenny Getting Married" about her journey to marriage, is currently starring in its second season, named "Bethenny Ever After." The season so far tracks her busy life as a newlywed, mom, and now budding entrepreneur. In a recent episode of the show, Frankel admitted to having challenges with distribution for Skinnygirl, and the episode followed her as she figured out the adjustments she needed to make to the business model. Currently, the product has distribution at select independent liquor stores throughout the United States and is also sold at Costco. With the acquisition, Beam Global hopes to build on the already explosive growth of the brand and help to expand its distribution along with introducing other drinks under the label.
"To us, this is the beginning of what we hope will be a very big category," Bill Newlands, president for North America for Beam Global, told the Journal. "We think [Skinnygirl] is a tremendous platform to put other premium, convenient, low-calorie products on the market."
The original version of this article appeared on AOL Small Business on 3/21/11.
Calling all HuffPost superfans!
Sign up for membership to become a founding member and help shape HuffPost's next chapter