Bethenny Frankel received backlash on social media on Friday after she boasted about giving a T.J. Maxx employee her "leftover" makeup in a video she filmed while shopping at one of the company's stores.
The former "Real Housewives of New York City" star began the Sept. 5 TikTok video by explaining that she was shopping at T.J. Maxx with her daughter that day. She then appears to interpret the customer service she has received at the department store chain as flattery: "They're always complimenting me on what we buy."
Frankel explains that she wanted to bring those T.J. Maxx employees her "leftover" makeup that she says she had opened up and "tried" before putting them in a "giveaway" pile.
"But it's all brand new," she says in the video, before later adding that she put the "giveaway stuff" in Ziploc bags for her "friends" at the store.
The "Just B with Bethenny Frankel" podcast host then films herself approaching a T.J. Maxx employee, whom she calls her "friend," before asking her what her name is.
Frankel then hands the employee the bag of makeup and tells her that the products are "good and fancy and expensive."
The employee expresses concern about accepting Frankel's bag of leftover makeup, saying the company's policy prohibits her from accepting "any kind of gratuity or gifts."
But Frankel responds by assuring the woman that she will "talk to corporate" by messaging the official Instagram account for T.J. Maxx, and that the employee shouldn't worry because the company is "going to make an exception."
"Don't worry, they'll come reach out to you because the people are going to speak," she says.
T.J. Maxx did not immediately return a request for comment. A representative for Bethenny Frankel did not provide a comment on the matter.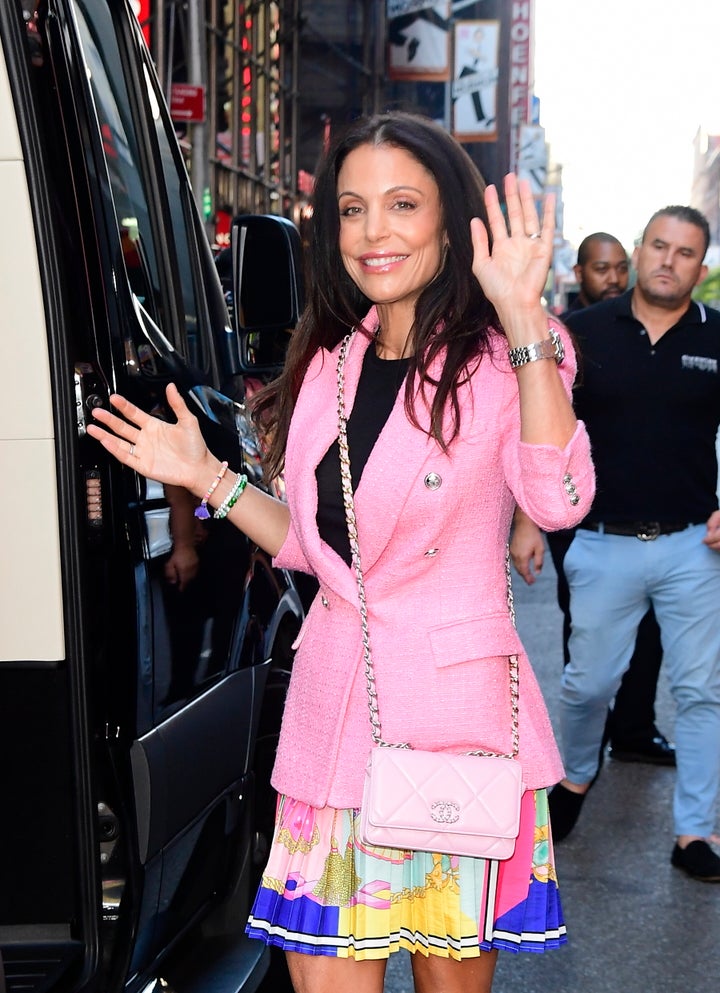 People on social media roasted Frankel for being entitled enough to assume the T.J. Maxx employee needed or wanted her leftover makeup. Others called out the reality TV star for having a white savior complex, and for possibly filming and posting the employee on TikTok without her consent.
TikTok user Ivonnecruz2525 made a video criticizing Frankel, calling the podcast host "out of touch." Her video made rounds on X, the social media platform formerly known as Twitter, with people blasting the reality TV star.
Comedian Michelle Collins called Frankel's behavior "deranged." TV writer and producer Franchesca Ramsey suggested that the reality TV star "put the phone DOWN."
Frankel's former "Real Housewives" cast mate and ex-friend Carole Radziwill called her out on X, writing, "So much to unpack but I'm not getting paid to do this any longer. But here…one 'word': #whitesaviorcomplex."
Support HuffPost
The Stakes Have Never Been Higher
Popular in the Community