"I still get the chills thinking of who walked here," says Beverly Hills Hotel ambassador Svend Peterson. "Elizabeth Taylor, Marilyn, all of them," he continued.
Peterson is just as much of a Los Angeles legend as the hotel itself. The one-time pool manager turned hotel ambassador,has been working at the hotel for fifty-one years.
"Svend is the thread -- the silk thread -- leading back to another time at the Pink Palace, the days of Old Hollywood," says Travel and Leisure. "Those days are over; they are not coming back. Until you run into Svend," the magazine continues.
In the video above, Svend Peterson sat down with "You've Got" on AOL On to talk about the Beverly Hills Hotel's famous 100-year history and to celebrate the legacy that is sure to continue.
In honor of the centenarian, browse the Beverly Hills Hotel's memorable history below:
Many images are courtesy of the upcoming book, "The Beverly Hills Hotel and Bungalows - The First 100 Years" by Robert S. Anderson.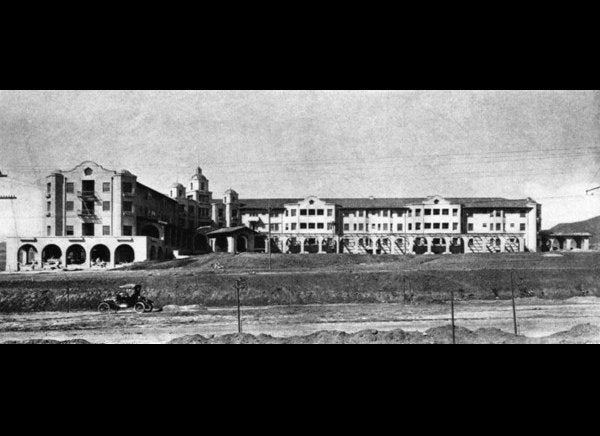 100 Years At The Beverly Hills Hotel
Popular in the Community