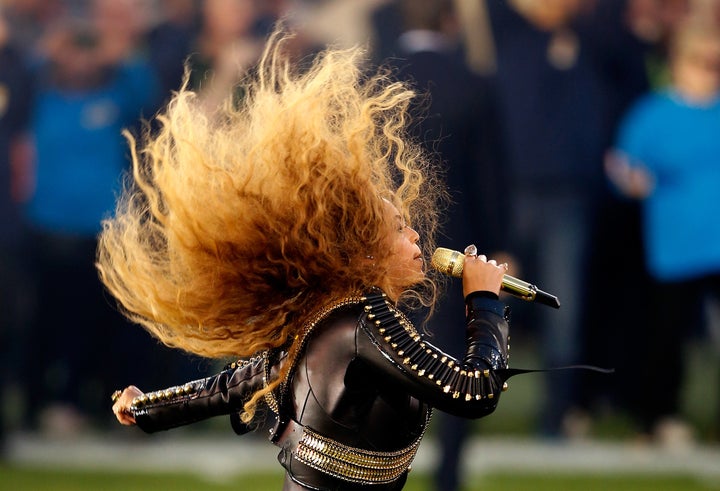 When Beyoncé dropped "Formation" over the weekend, it was an exciting, exuberant, and decidedly political celebration of blackness.The song, and its video, were lauded for proving that Beyoncé is "woke," and fully plugged into what it means to be a black woman in America. What's most fascinating about the reaction to "Formation" is that it assumes Beyoncé has never before put her blackness on display in this way.
But Beyoncé has always been political -- and most of all, pro-black -- we just weren't paying attention.
The conundrum of Beyoncé is that she is for everyone, and yet she is not for everyone. Her mass appeal has always come from how palatable she is to white audiences. With her light skin and blonde, flowing weaves, she's been able to navigate a space that tends to exclude (or at the very least limit) black women. She's black but not too black. Sassy but not too aggressive. Read as more universal than specific to any one identity or experience. When she sings "Who run the world -- girls!" the girls she speaks of are an amorphous, ever-changing group, racially-ambiguous, of no specific social class.
But "Formation" felt different. The song, video, and subsequent Super Bowl performance is the visual and auditory equivalent of "bitch you thought." With its nods to New Orleans, its imagery invoking the realities of police brutality, its celebration of black gay ballroom culture and the Black Panthers, Beyoncé's latest single is perhaps the most straightforward expression of her blackness.
But it isn't the first. Through her music and performance, she has always given nods to her blackness and the black performers who have come before -- from the banana skirt she wore in homage to Josephine Baker in a 2006 performance of "Deja Vu" to the leather jacket inspired by Michael Jackson that she rocked during Sunday's Halftime Show. "I wanted people to feel proud," she told reporters a day after the show.
According to Kevin Allred, a Rutgers professor who teaches the popular class "Politicizing Beyoncé," Beyoncé has been putting hints of her personal politics into her music for over a decade.
"The entire imagery of the B'Day album, which came out post-Katrina, evokes the gulf coast New Orleans," Allred said. "And she's always used imagery that challenges the police and the state, in 'Run the World,' 'Superpower' and 'Ring The Alarm.'" It's subtle, Allred argues, but it's there -- just think of Beyoncé and her army of girls dancing (in formation) against a line of officers in riot gear in "Run the World," imagery that echoes the young black boy in a hoodie defiantly dancing in front of a row of policemen.
Beyoncé has been playing the long game. She's used her universal appeal to gain the kind of success that results in access and power. She's situated herself so firmly at the top of the mainstream music food chain that no criticism (not even from Rudy Giuliani), can stop her from making music that's more blatantly black and blatantly political than ever. With this power comes a much wider reach, as her white fans, lured in by the gospel of the "Independent Woman," are being forced to engage with her blackness and black issues in a real way. It's kind of genius.
Beyoncé's blackness has been on display in the trap anthem "7/11" where her Texas drawl is in full effect, it's been on display in "Love on Top" where she channels Michael Jackson, New Edition, and all those old soul ballads your mom used to play on Sunday mornings. But the thing about black music and black bodies in entertainment is that we've all been trained to ignore the fact that it's their blackness that makes them unique.
By separating blackness from the art created by black people, we complicate the conversation of ownership, of participation. Beyoncé, singing about Red Lobster and hot sauce in her bag, has created something so specifically for black people that it cannot be denied. If you want to participate, indulge, be entertained, you must acknowledge black lives and black issues in the process. If you don't, you were never really here for us to begin with. Carry on.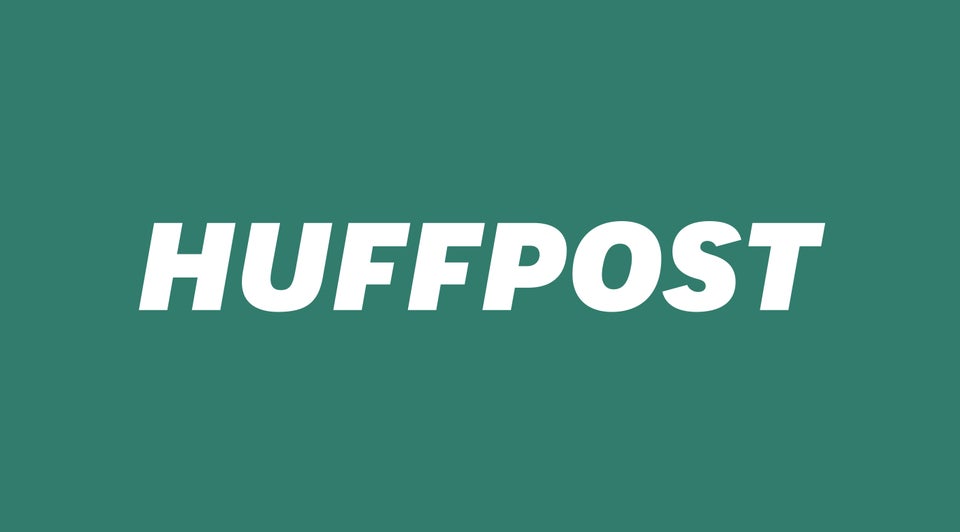 Jay Z + Beyonce = LOVE
Popular in the Community