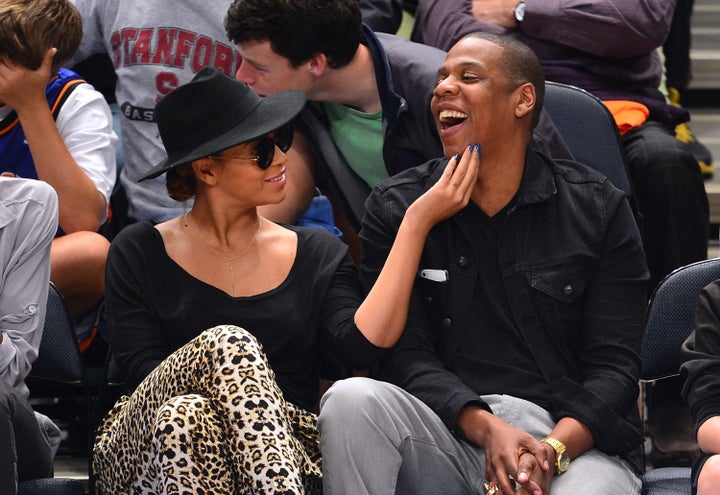 If Beyonce is trying to disguise herself with those dark sunglasses and hat, she may want to rethink her bottoms.
Never one for quiet pants (this is, after all, the woman who wore patterned leggings well into her pregnancy), Beyonce attended the Knicks game with Jay-Z wearing a pair of billowy trousers -- from faraway they looked like leopard print but seem to be some other geometric pattern up close. Either way, they look insanely comfortable, which is probably a high priority for the recent mommy.
She also had her nails painted a metallic blue, which she showed off while grabbing at her hubby's smiling face. (Could these two be any more adorable?)
Lastly, since it's Beyonce we're talking about, flats were not an option: the pumps were out in full force. In what was likely a coincidence, the pink hue coordinates nicely with the bottom of Jay's sneakers. But we're probably over-thinking things here...
Check out the Bey-Jay cuteness. Happy Monday!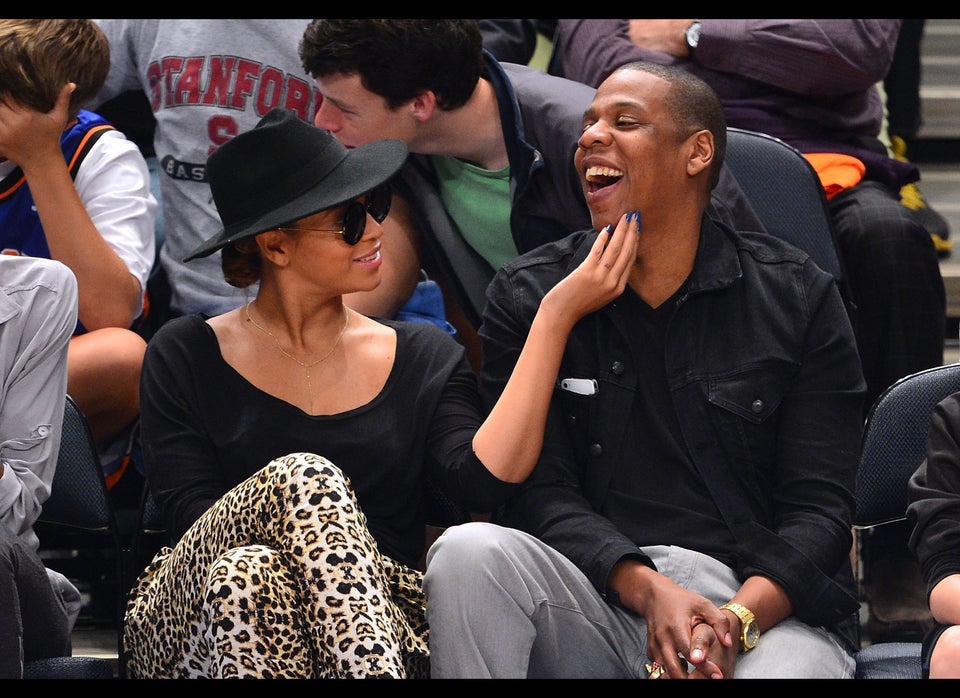 Beyonce at the Knicks Game