To get physically and mentally prepared for bikini waxing, we asked Uni K Wax founder Noemi Grupenmager to share all she knows about waxing "down there."
What are the most common mistakes women make before a bikini wax?Consuming alcohol thinking that it will ease the pain, but it tightens pores, which can lead to a painful waxing experience. Also, trimming hair too short before waxing because they think the hair is too long. Or shaving between waxing services, which reverses the benefits of waxing, including removing hair from the root and having silky smooth skin.
How can you reduce bikini waxing pain?Be sure to hydrate and moisturize the skin before and between waxing. Drinking water and applying moisturizer like Dry Oil Spray and Ultimate Balm on a daily basis is not only beneficial to your body leading up to a wax, but highly beneficial to your overall health.
How long should hair be "down there" to achieve the best bikini wax?In order to achieve the best waxing results, make sure that your hair is grown out to about one-eighth to one-fourth of an inch. This is the ideal length for hair to be before waxing because it will allow the wax to better grip the hair and be released from the root, rather than just the hair above the skin being removed.
Can you get a bikini wax during your period?Yes, you can have a bikini wax during your period. However, if you are sensitive during your menstrual cycle, you might want to avoid a bikini wax during those days.
What are the pros and cons of the various bikini waxes?Strip wax, applied hot, is the most popular wax used, and makes for a tedious, slow and painful procedure, often leaving the skin feeling sticky and irritated. Hard waxes are also applied hot and soon cool to break and crack, making the wax difficult to remove and reducing hair removal efficiency. Elastic wax, unique to Uni K Wax, is applied at body temperature allowing the wax to stretch and remove hair from large areas, without strips, causing less of a pull to the skin.
What is a big no-no when lying down on the waxing table?Interfering with the treatment -- always leave the waxing to the professionals. There was a mom who visited Uni K Wax with her daughter to get the girl's eyebrows waxed. The mom tried to control the waxing and actually moved the waxer's hand to get the shape she wanted! This caused the wax to fall on the girl's eyelid. Luckily, the waxer was able to remove the wax with oil and finish the service with no other accidents.
What are some of the dos and don'ts pre- and post-bikini waxing?Do: Exfoliate in between waxing to reduce the chance of ingrown hairs.Do: Use sun protection when exposing your skin to the sun. It is especially important during the first 24 hours after waxing in order to avoid redness.Do: Let your waxer know before your appointment if you have any allergies, health conditions, or are taking any medication, like Accutane, or if you are using any topical lotions or creams like AHAs or Retin-A, which are not compatible with waxing.Don't: Use numbing products or pain relief medicine, such as Advil, as it is not necessary.Don't: Take alcohol (and other stimulants such as caffeine) prior to waxing, stimulants tighten the pores.
What types of skin reactions or conditions come about as a result of improper bikini waxing?Hard and honey strip wax applied too hot can cause the skin to burn, itch or bleed. Additionally, some medications or medical conditions can cause the skin to react. These skin reactions can be reduced by an experienced waxer, who should have a keen eye for problems she sees on the customer's skin prior to waxing and the waxing technique they use.
Have you ever had a bikini wax session turn for the worse?
Meanwhile, check out these other risky beauty treatments: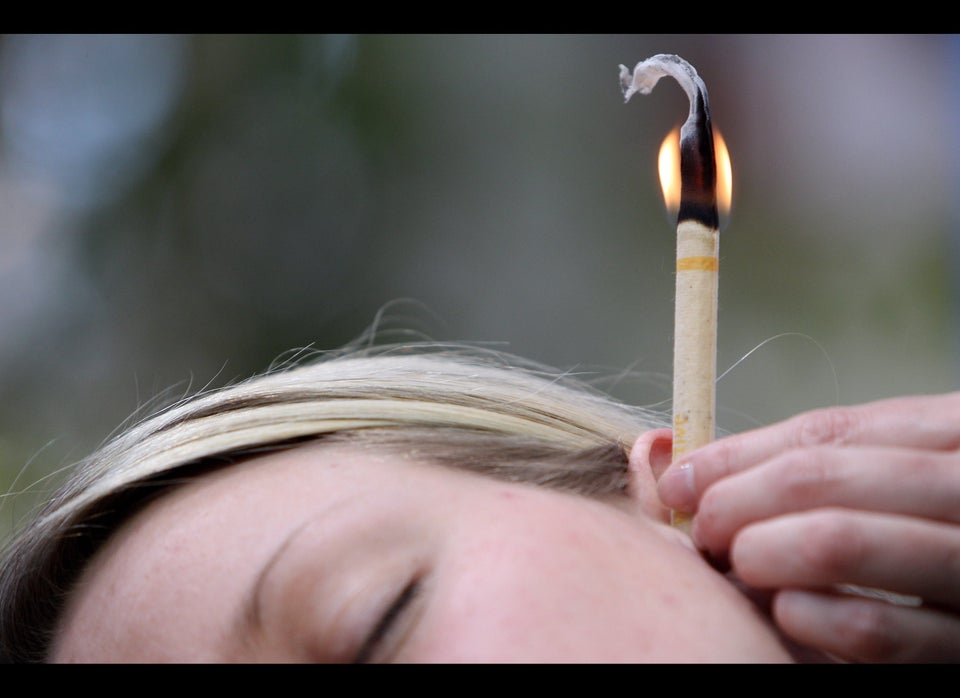 Dangerous Beauty Treatments
Want more HuffPost Style beauty content? Check us out on Twitter, Facebook, Tumblr, Pinterest and Instagram at @HuffPostBeauty. (For everything else check out our main HuffPost Style Twitter, Tumblr, Pinterest and Instagram @HuffPostStyle.)---Do you have a beauty story idea or tip? Email us at beautytips@huffingtonpost.com. (PR pitches sent to this address will be ignored.)
Related