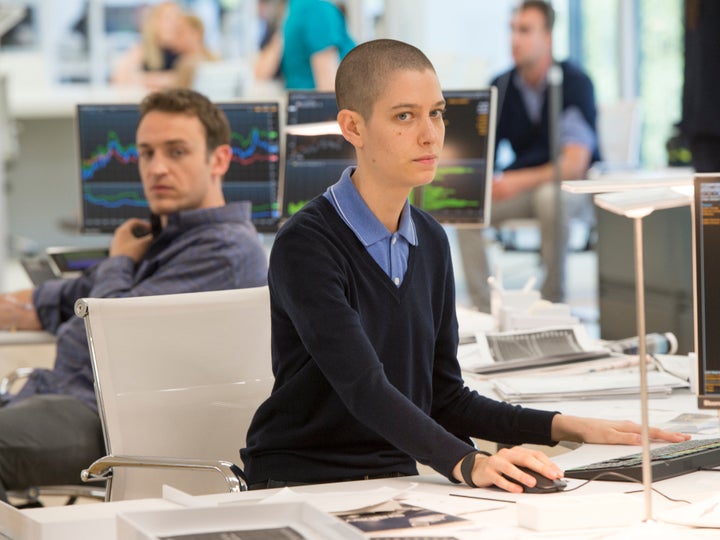 Showtime's " Billions " doesn't premiere until Feb. 19, but producers say the show's second season will feature "fresh, exciting energy," courtesy of a new character that's believed to be a first for mainstream television.
Asia Kate Dillon, whose credits include "Orange is the New Black" and "Master of None," joins the "Billions" cast as Taylor, a new intern at Axe Capital, the hedge fund run by billionaire Bobby "Axe" Axelrod (Damian Lewis). What makes the casting so groundbreaking is that both Dillon and Taylor self-identify as gender non-conforming.
Dillon, who uses the singular pronoun "they" for identification, told The Huffington Post that learning to "navigate the ethically murky world of finance" as the first gender non-binary character on a major TV series was a "delicious" opportunity.
"As someone who is non-binary gender identifying, I feel a particular responsibility to portray members of my community on stage and on screen, not only as fully fleshed-out characters who are integral to the plot, but as characters whose gender identity is just one of many parts that make up the whole person," Dillon, who hails from Ithaca, New York, said. "I also feel I have a responsibility to portray members of my community as accepted, loved and valued."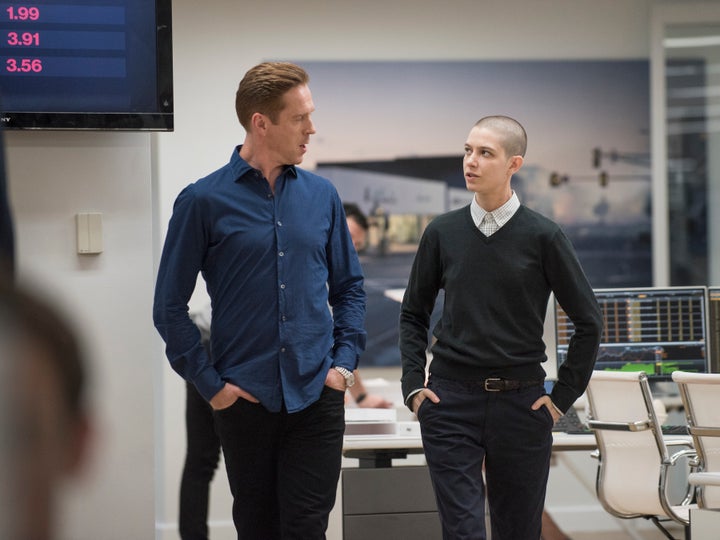 Taylor, they said, is different from other cultural depictions of non-binary and gender non-conforming people in that the character's storyline didn't focus on coming out or rejection from their friends and family. Calling the role a "personal breakout," they said. "Not only is Taylor different from anything we've seen on television before, but I am something new, too. I'm here to change the game."
During the casting process, "Billions" co-creators and executive producers Brian Koppelman and David Levien said they were "blown away" by Dillon's audition for the role. "The intelligence in Asia's eyes, their facility with the language, their understanding of text and subtext, it all came across in the first audition. And then, the more we talked to Asia, the more we saw how deeply they connected to the role," Koppelman and Levien jointly told HuffPost in an email.
The decision to add a gender non-binary character to the show, they said, was simply "an organic process" as opposed to an intentional "social justice" statement.
"The character needed to be exceptionally gifted in many ways. And then, having an awareness of the world, both inside and outside of finance, we decided to make gender identity a part of who Taylor is," the men said. "Because of the story that flowed from this character, and because Asia is portraying them, we are thrilled we did."
As it turns out, that love is mutual. "The content of the show is timely and expertly executed, the writing is brilliant and I wanted the opportunity to say those words," Dillon told HuffPost. "Across the board, from the creators, producers and writers to the directors, actors and crew, I knew I'd be working alongside smart, inquisitive and passionate people."
Well, Showtime, sounds like you've just made the second season of "Billions" a must-see. Let the countdown to Feb. 19 begin!
Watch a trailer for the season season of "Billions" below.
Before You Go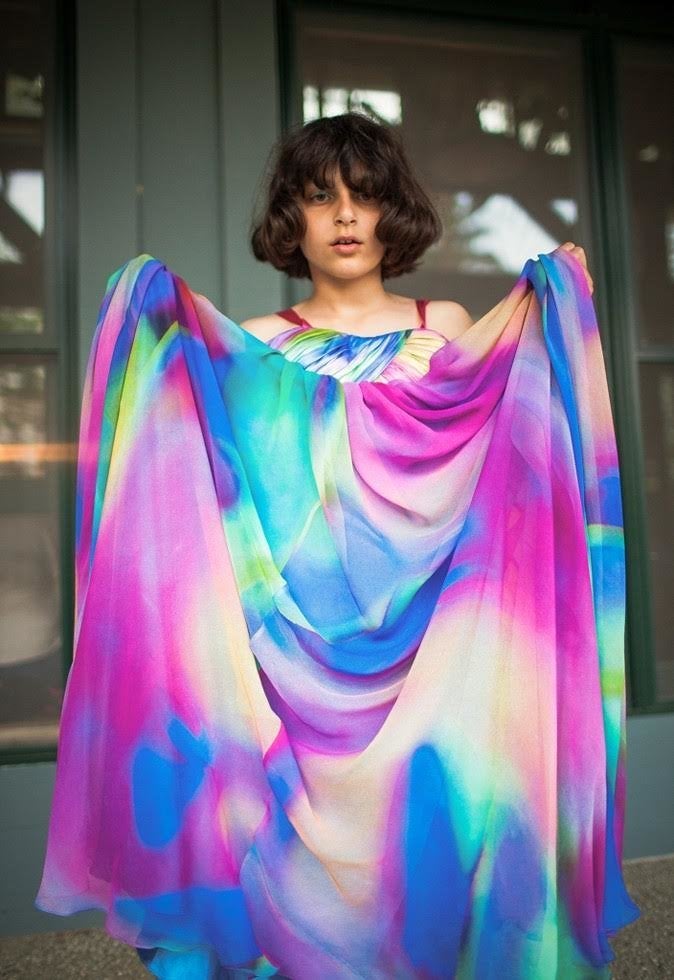 Gender Non-Conforming Summer Camp
Popular in the Community