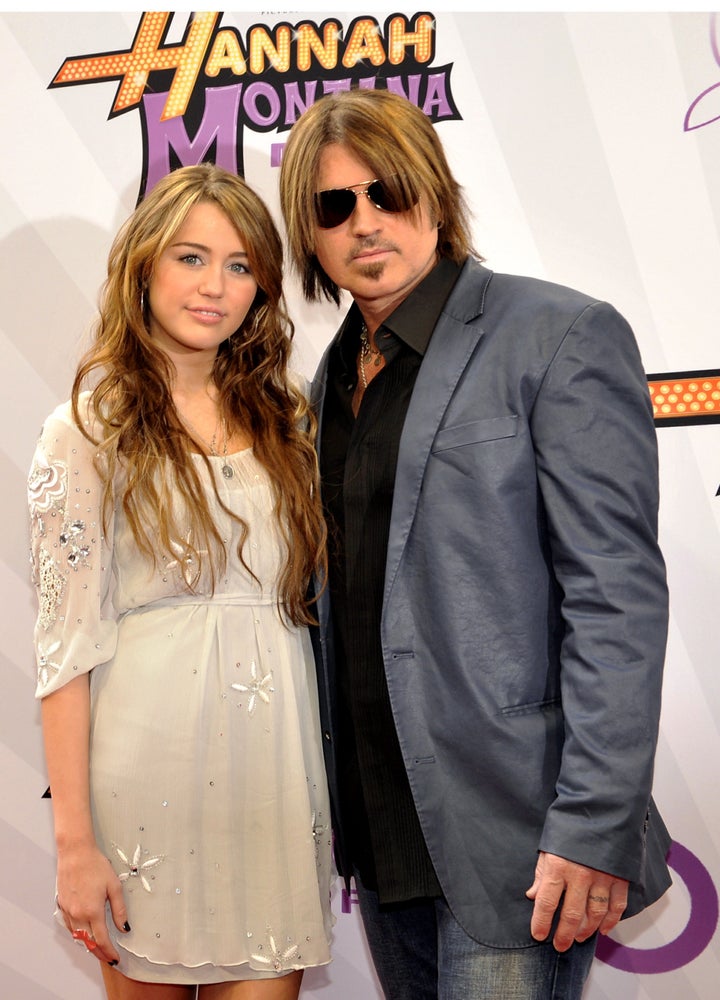 Billy Ray might be able to learn a few things from Robby Ray, the character he played alongside his real and fictional daughter Miley on the Disney show Hannah Montana. In the movie spin-off, when things got rough and Miley got out of control, he pulled her away from the craziness and brought her back to their fictional hometown in Tennessee where she was able to find her grounding again. But in real life, this father/daughter duo and their family can't seem to pull themselves out of the woods. In October 2010, Billy Ray filed for divorce from his wife Leticia "Tish" Cyrus whom he married in 1993, citing irreconcilable differences. He has said the toll that the fame from the hit Disney show took on their family eventually tore them all apart.
I can't help but wonder how he let things progress to that point, and if, in fact, his child's success can really be responsible for the break-up of his marriage. From where I stand, it seems his mistake might have been losing control as a parent and instead delegating responsibility of Miley to everyone else along the way, not taking matters into his own hands when things started to slip the way his fictional character did. He has admitted that he wasn't always a great dad, and that he tried too hard to be a best friend, and or friend, instead of a parent. There have been so many signs lately that 18-year-old Miley is struggling -- from a series of questionable photographs to her pole dancing to her smoking a bong -- and as people increasingly asked if her behavior was appropriate for her age, Billy Ray seemed at a loss about what to do to help her. By letting so many other people run his daughter's life, he abdicated his own parental role. If he was in fact focused on being her friend, he was missing the opportunity to teach right from wrong and set those crucial limits which teenagers need so they can learn how to stay in control and manage their lives. How long will it take for him to realize Miley needs a father to guide her and not a friend to worry about her? Not to mention the element of competition that often can creep into friendships -- it seemed that, too, was brewing under the surface while Miley's career took off and Billy Ray's remained in a holding position.
This brings me back to Billy Ray's marriage. Instead of being absent, he should have been partnering with his wife to ease Miley through the tough spots. Perhaps the enormity of the success of Hannah Montana took its toll, and was overwhelming for all of them to the point where each got lost in the equation. Not only did the show get in the way of a normal father/daughter relationship, it also may very well have interfered with his marriage. There is rumored infidelity on Tish's part. When that happens, it is likely that one or both partners are feeling neglected. But the question still remains, if Billy Ray had been more involved in Miley's career choices, would this have happened? If he had stayed in the driver's seat, would Hannah Montana have been as destructive to their lives as he claims she was? Lately there has been some talk of an attempt to bring the family back together. Maybe now with Hannah Montana off the air and out of the picture, Billy Ray will be able to better relate to his daughter for who she is. Hopefully with more clarity about each of their roles, this family can work things out.