In cities around the world, the question of who leads the urban planning process, and how it is conducted, is central to the creation of just cities. We asked URB.im's bureau chiefs in Mumbai, Nairobi, Jakarta, Dhaka and Mexico City to focus on how to design city planning instruments to be more inclusive. Examples they mention include biometric databases, government programs led by promising newly elected officials, and participatory development schemes. Read on to learn more about successful -- and inclusive -- urban planning and then join the discussion on URB.im.
India's ambitious Aadhaar Initiative aims to provide every citizen with a unique identification number, with the potential to return city planning to foundational basics rooted in equitable urban development. Every day, nearly 40,000 new registrants hand over biometric data to government database registration centers. With this wealth of information, the Aadhaar program hopes to improve access to the country's public distribution system and eliminate corruption by giving millions of poor people a simple but, until now, elusive official identity. These unique identities help planners better understand who lives in urban areas, and also provide a channel through which the government can deliver welfare services and link people to formal banking institutions.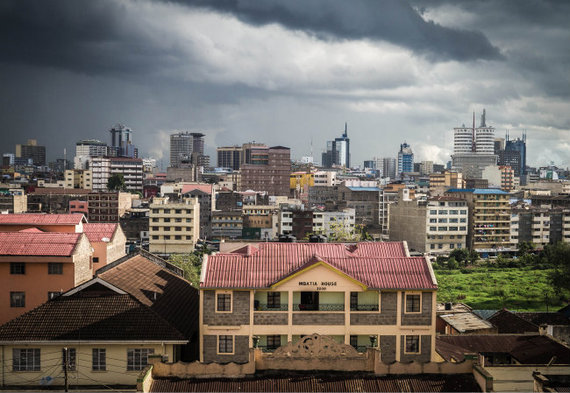 Dr. Evans Kidero, winner of the newly created Gubernatorial seat of Nairobi County, has promised to tackle the majority of the city's planning, infrastructure and security problems head-on. In his inaugural address, Dr. Kidero unveiled a seven-point plan with which he intends to bring Nairobi to the status of a World Class African Metropolis. He highlighted a desire to address the desperate waste management situation the city is currently facing, and also promised to focus on infrastructure development, public transportation and to replace informal settlements with low-cost housing. Dr. Kidero has also pledged to ensure proper management of city resources and has attempted to limit financial waste by addressing corruption within Nairobi's city planning infrastructure. As the first Governor of Nairobi County, he is in a unique position to promote efficiency and equitable distribution of resources to all urban citizens.
In 2004, the Indonesian government passed a law requiring that participatory public meetings must be used to involve the community in urban planning decisions. This bottom-up approach, called the Council Meeting Development Plan, is used from village-level governments all the way up to the national government. Although the system faces challenges like low levels of participation and lack of transparency, organizations like Seknas Fitra and Kemitraan are working to ensure that citizens' opinions are heard and acted upon. Seknas Fitra focuses on budget transparency and open information issues, while Kemitraan works with the Indonesian House of Representatives to improve its representation capacity and its ability to listen to the voices of constituents.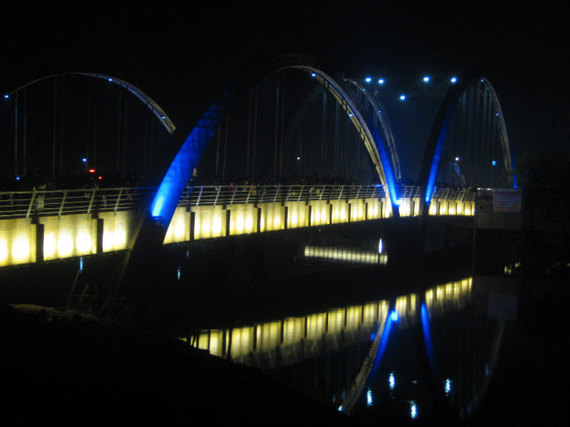 In response to the difficult and flood-prone living conditions faced by Dhaka's poorest residents, the Bangladesh government planned an ambitious environmental sustainability initiative called the Hatir Jheel Project. The Hatir Jheel canal area had been environmentally damaged by the large amount of waste dumped into the canal and by the formal and informal settlements that had sprng up around it. The government has been collaborating with local agencies to develop a plan for reconstructing and improving the Hatir Jheel area, as well as increasing connectivity with other areas of the city. The project also includes restructuring the canal and building more roads and new housing. It was completed in early 2013 and has successfully transformed the area into a beautiful, environment-friendly location for both rich and poor residents.
In Mexico, the town of San Andrés Totoltepec has been part of an urban planning methodology implemented by the Social Fund for Housing (FOSOVI). This organization uses participatory action research -- a tool that links reflection, dialogue and the knowledge of all stakeholders involved -- in order to give excluded communities a voice in public policy. For FOSOVI, participatory urban planning is a process in which decisions are shared, outcomes are agreed upon democratically, and decisions are put into practice collectively. As a result of this inclusive methodology, a bill was successfully drafted for the rehabilitation of part of the community's historic downtown.
Cities across the Global South are developing instruments of urban planning that increase community participation in decision-making and streamline the implementation of much-needed services and improvements. Learn more about these solutions and then share your thoughts on URB.im.
Second photo by Ibrahim Husain.
Support HuffPost
The Stakes Have Never Been Higher
Related
Popular in the Community