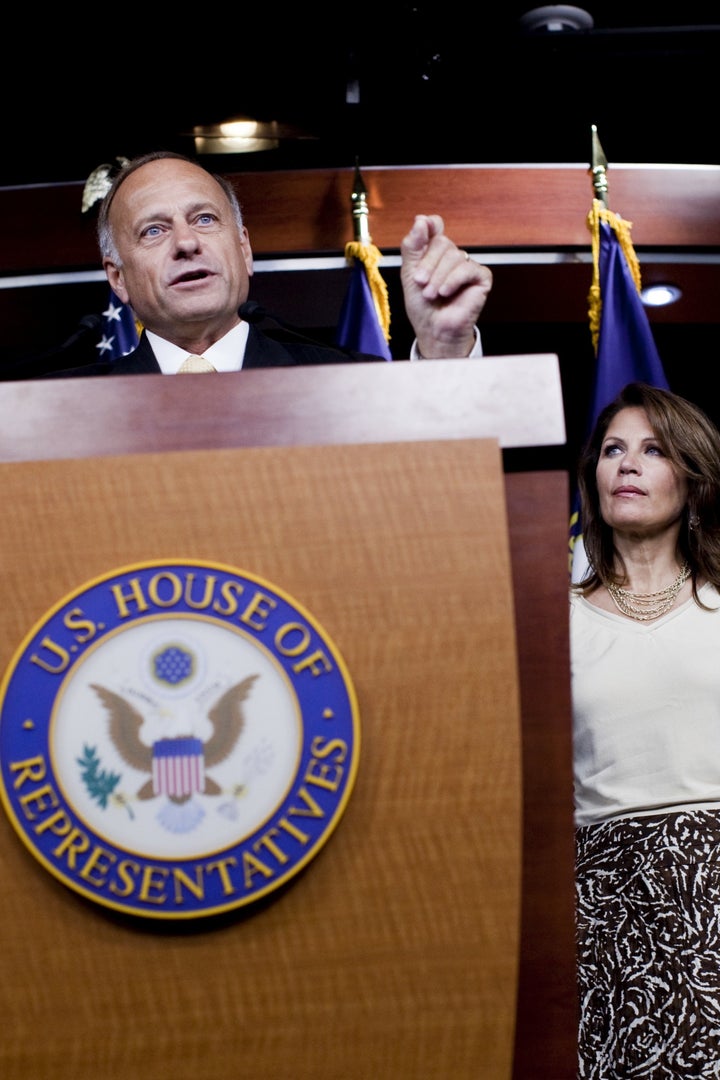 House Republicans allege that a $1.25-billion settlement of discrimination claims with black farmers supported by the Obama administration is packed with fraud and have called for an investigation.
At a press conference at the Capitol on Wednesday, GOP Reps. Michele Bachmann (R-Minn.), Steve King (Iowa), and Bob Goodlatte (Va.), said that many of the 94,000 black claimants in the Agriculture Department's settlement are not farmers.
Bachmann said she believed the process had been subject to "massive and widespread fraud and abuse," adding that black farmers who have filed legitimate claims have become, in effect, "double victims," because the process of compensation has become so tarnished.
At the press conference, Bachmann called on Attorney General Eric Holder to investigate all claims filed and read from a letter from former Agriculture Secretary Ed Schafer.
"I am concerned that the legislated validation process has now been overlooked and our Government has agreed to settle all claims without proper investigation of the potential fraud and abuse..." Schafer's letter reads. "The allegations of fraud and abuse must be addressed if we are going to assure our citizens that their government is pursuing equal justice for all."
King said that if Republicans take back the House in November, he will call for a full investigation.
In the 1997 class-action suit known as Pigford v. Glickman, black farmers charged that the USDA discriminated against them by withholding loans and grants they were qualified to receive.
Though the case was settled in 1999, tens of thousands of late filers did not receive their settlements. The new settlement, referred to as Pigford II, was reached in 2010 and would allow late filers to receive their settlements.
In a speech on Sept. 10, President Obama said that getting funding to black farmers a "priority."
"It is a fair settlement. It is a just settlement," Obama said. "We think it's important for Congress to fund that settlement."

Popular in the Community