No matter how much black women say, "Don't touch my hair," there are still people who don't get the message.
Wieden+Kennedy art director Momo Pixel wanted to express the frustration that she and other black women share when others invade their space. So she made Hair Nah!, an 8-bit game with a simple task: swat pesky hands away from protagonist Aeva's hair as she makes her way to her final destination.
"It's literally happened to every Black girl I've met. Even while making this game it happened to me, multiple times. And I'm just like, 'COME ON! When does it stop?'" the creator said in a statement. "Working on this game was such a breath of fresh air because it's like, finally! I get to tell you, 'No, stop touching me. Respect my space,' before it happens — and in the most fun, chill, hilarious way."
Players pick the main character's skin tone and hair style and play through four levels, only progressing once they've blocked enough hands to fill the "nah" bar. Aeva can travel to either Osaka, Japan; Santa Monica, California; or Havana.
Pixel, who designed, wrote, art directed and sang music for "Hair Nah!," told travel platform On She Goes that she hopes the game helps push the conversation forward and helps people understand how offensive it can be to treat someone like they're on display at a petting zoo. There's even a note for users after finishing the game.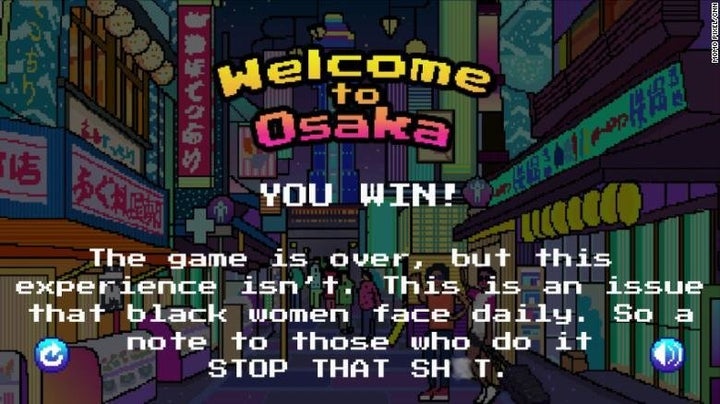 Momo's tweet announcing the game's launch on Wednesday went viral and prompted other black women to share their hair-touching stories and sing the praises of "Hair Nah!"
On Monday, Momo confirmed on Twitter that the game will soon have an app version. She told On She Goes that her game is just another resource for people to educate themselves when it comes to black hair.
"I don't know how many times black people can keep telling folks to stop touching our hair and in how many different mediums before they get it," she told the website. "There are countless videos, hella memes, Solange made a song, now there is this game. So if folks don't get it, it's because they don't want to."
Play "Hair Nah!" on Momo's website.
Before You Go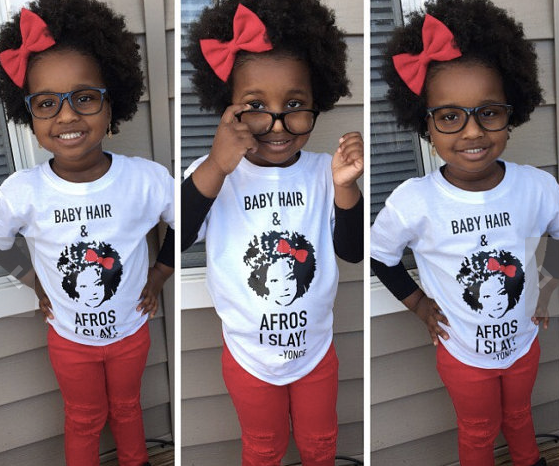 Gifts For Kids With Natural Hair
Popular in the Community