As part of our Blended Family Friday series, each week we spotlight a different stepfamily to learn how they successfully blended their two families. Our hope is that by telling their stories, we'll bring you closer to blended family bliss in your own life! Want to share your own story? Email us at divorce@huffingtonpost.com.
Heather Cooper was thrilled when her ex-husband married his current wife Donna. The way Heather saw it, she was gaining another family member and her children with Steve were gaining another person to cheer them on in life.
"I've never been remarried myself, but I'm lucky to have such a fabulous relationship with my ex-husband, his new wife and even her kids -- they even called me their stepmom for a time!" Heather told the Huffington Post.
Below, the mom of two tells us a little more about her close relationship with her ex and his current wife.
Hi Heather! Please introduce us to your family. My ex-husband Steve and I have two children -- Holland, 21 and Zoe, 18. His wife Donna (who I call Polly!) also has two kids -- Samantha, 14 and Brooke, who's 12. So there's four kids in all.
Steve and I have been divorced for eight years and he and Polly have been married six years.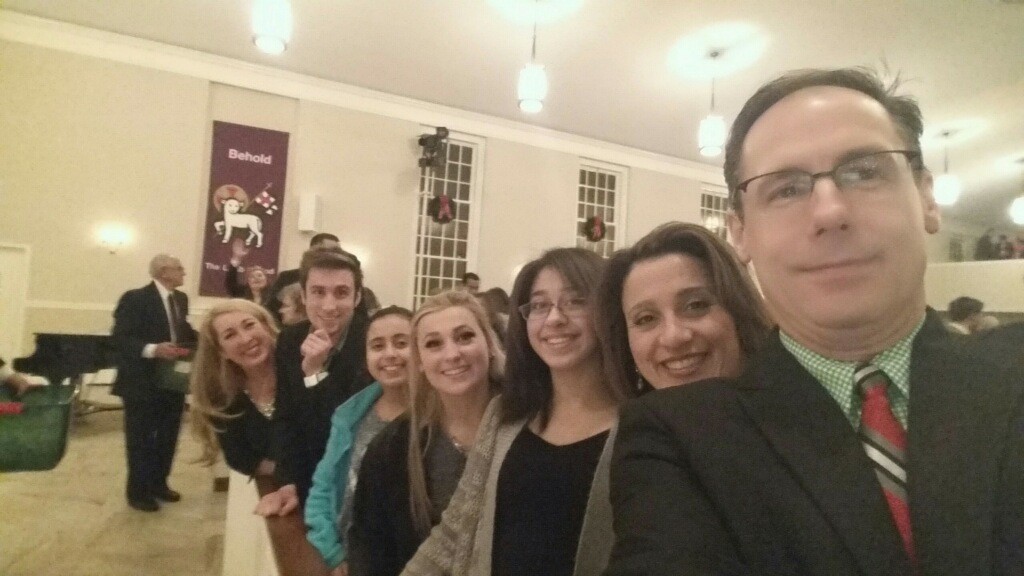 (Right to left: Steve, Donna, Samantha, Zoe, Brooke, Holland and Heather)
Why was it so important for you to stay close to your ex, even after he remarried? When we divorced, Steve put his wedding band from our marriage on his right hand and we told the children that we never were going to become unwed to the family. Thanks to a lot of discussions and planning, we've been able to stay true to that vow. Any decision involving the kids is made mutually so our children never felt like they were able to pit us against each other. They knew we would consult each other first and they respected that.
Although it sounds odd, Steve has also become like a brother to me. He is still in my life and can always be counted on for advice and now I can say the same for Polly.
Was your relationship with Polly always so friendly? I remember when she first entered Steve's life: We were playing football with our son on my mother's lawn and Steve began to tell me about his new girlfriend and what a kind and tender soul she would be to our children. It was very surreal, speaking about her and trying to formulate a plan on how our children and family would be changing and what we could do to ensure that change was for the best.
We're incredibly close now. For a time, her children called me their stepmom! I can easily just show up to their house, sit down for coffee and cry over any stressful life moment. There is never a holiday where we aren't all invited to each other's homes. I pick up my "step-children" (Polly's daughters!) if she needs it and she will babysit my young niece. We borrow cars, drop off food, she cooks for me -- this is the norm for the kids.
What's the best part of being in a blended family? There are a LOT of perks: Free babysitting! Time alone! Those amazing family moments when you have missed your babies terribly for two days and see them again, mother/child-only time, daddy/child-only time, ex-wife and new-wife wine time! I cherish every single one of those moments.
What are some of the more challenging parts of blended family life? Dealing with so many different schedules can be difficult. To keep stress levels down, we have a uniform large family calendar that we share online and are constantly tacking things onto.
In general, transitions are always tough. This is going back some, but I remember one of the most stressful events for Steve and me was when we first broke the news that we were splitting up. I can recall Steve saying 'OK, how can we make this separation easier?' and our daughter, Zoe (then only about 8) said "Well, we could build a wall down the center of the house... no, actually no because someone would be very mad if the kitchen wasn't on their side." Then she said, "Does this mean I call you Steve now?' to her dad. It was hilarious. It goes to show that you really have to coach the kids through these big transitions!
How do you deal with stress within your family? Stress actually has been greatly reduced in general because of the divorce and remarriage. The outcome of both of those things is happier parents and as a result, happier children. Our strategy is to always consult one another on anything stressful in the family circle. Generally we phone one another but in beginning we held family meetings. Raising one son was quite easy, but three teenage (or tween) daughters can be emotionally challenging for everyone, especially when our one boy is outnumbered. There were initial times of confusion when the kids would forget to bring things back and forth between houses, but we were very cognizant that this was not their plan, so we helped them out with lists and things like that; now we have four very organized and well-packed children!
What's your best advice for parents struggling to get along, especially after remarriage? One thing my best friend always said is that you have to decide if something is a make-it or break-it moment. If it's some stress or argument that you'll eventually get over or forget, what's the use of allowing it to break up your family? Make up now! Make your choice to work together now because at the end of the day, who has the energy to be angry or mad? The more you take accountability for the situation you've created, the more you realize that few things fall into the break-it category.
When you act out of love and respect for everyone involved and realize how much each person contributes and how valuable everyone is, you stop making everything about yourself and really make it about the group.
Life is precious. The old adage that it's also short is perhaps cliché but so true -- and my family would rather live enjoying the moment rather than arguing in the past or arguing about the future.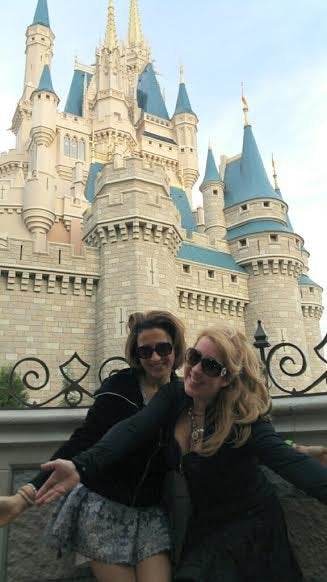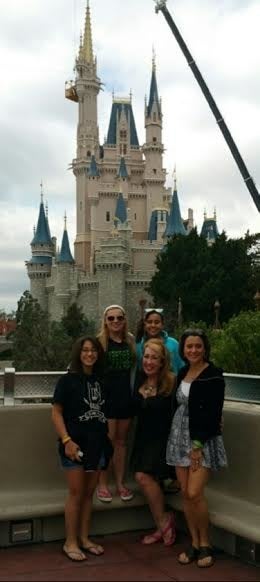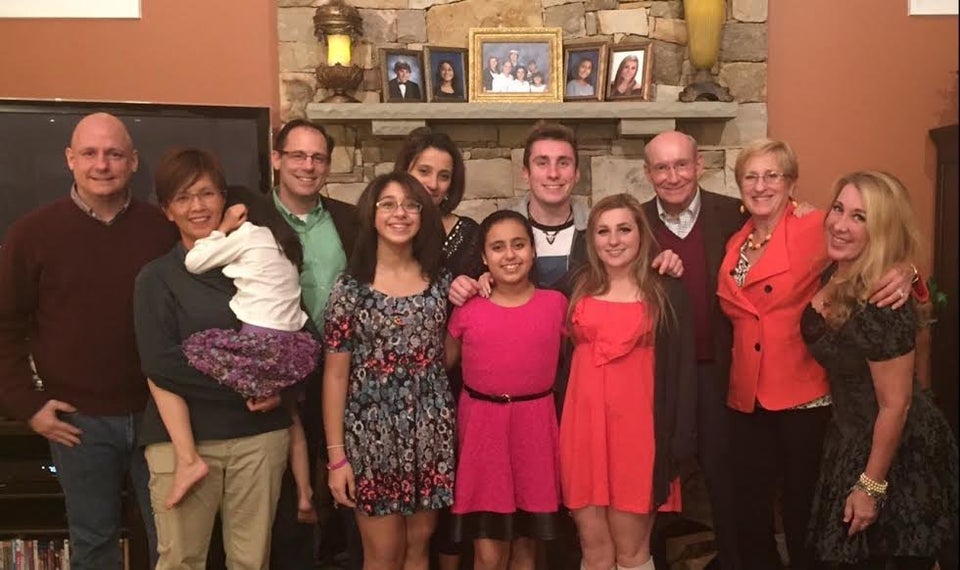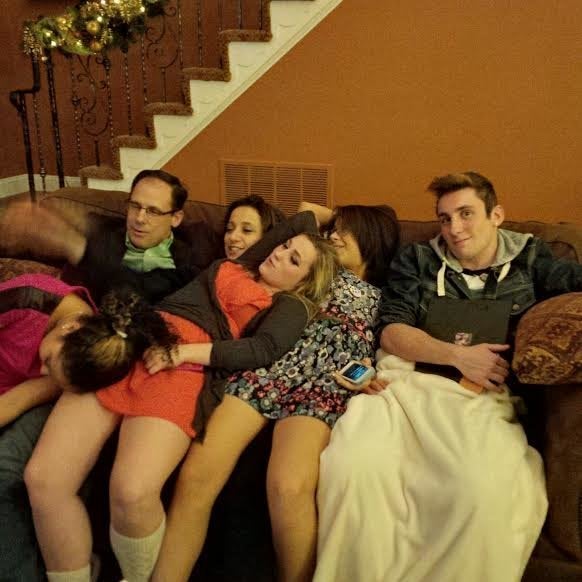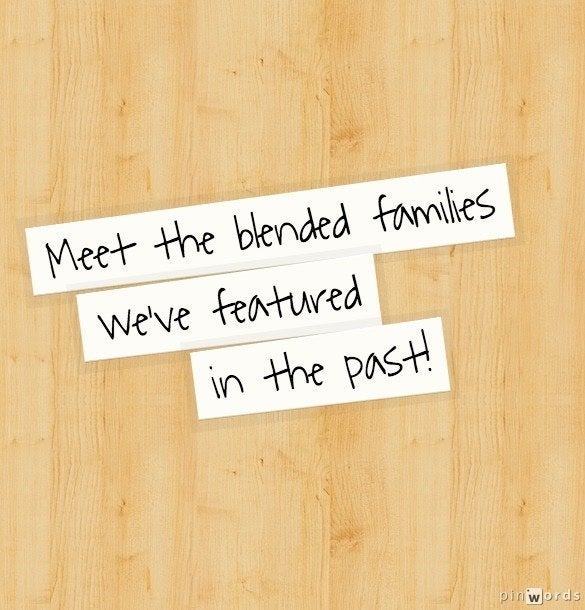 Blended Family Friday
Popular in the Community