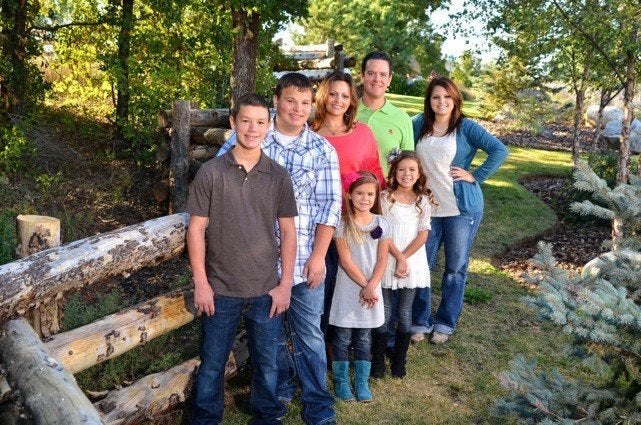 As part of our Blended Family Friday series, each week we're spotlighting a different stepfamily to learn how they successfully blended their two families together. Our hope is that by telling their stories, we'll bring you closer to blended family bliss in your own life!
This week, we're introducing Amy Urbach's blended brood. Urbach is the founder of Blended & Bonded, a website she created in 2011 to help couples face the challenges of blended family life. Below, she shares how she keeps the peace in her own home.
Hey, Amy! Introduce us to your family.
There's seven of us. My husband, Eric, and I, and our kids, Stephanie, 22; Shawn, 18; Cameron, 14; Sierra, 11 and Brianna, 9. Eric and I became a blended family in 2006.
What's the best thing about being part of a blended family?
For kids, there are more adults to love them, support them, guide them and encourage them. Our kids generally go on two really nice vacations each summer (one with us and one with their other parents). With a blended family, there is an opportunity to recognize and correct mistakes made in a previous marriage and show the kids, faults and all, what a good, loving and healthy relationship looks like.
What are the biggest challenges of blended family life?
When you marry someone with children, you are not only getting your spouse and their children, but all of the extended family as well, i.e. ex-spouses, ex in-laws etc. What happens in the lives of everyone involved can affect your immediate family. Managing a co-parenting relationship and kids' sports/hobbies, summer schedules, birthday parties and holidays requires extra planning, consideration and regard for everyone involved.
What makes you proudest of your family?
Between the two of us, we have five really great kids that we are both very proud of. I'm proud of my husband and all the hard work he puts into supporting and leading our family. I'm proud of each family member and their willingness to love and accept one another and be flexible, even when it is not easy.
6. What advice do you have for other blended families who feel like a peaceful family dynamic is out of reach?
I refer to the words of Ron Deal often. He explains that it is important to be willing to be OK with disharmony in your family, sometimes. Let each person "blend" into the family at their own pace. Think of a blended family as being made or "cooked" in a crock pot, not a pressure cooker. Each person has to find their comfort level and will do so on their own time. Be willing to give your biological children your blessing to love their other parent and spouse. This will release kids from struggling with loyalty issues. Let go of past hurts and bitterness. Find support from other blended families. Be willing to listen to others' feedback, admit failures, adjust when needed and celebrate success.
Click through the slideshow the see photos of Eric and Amy's family.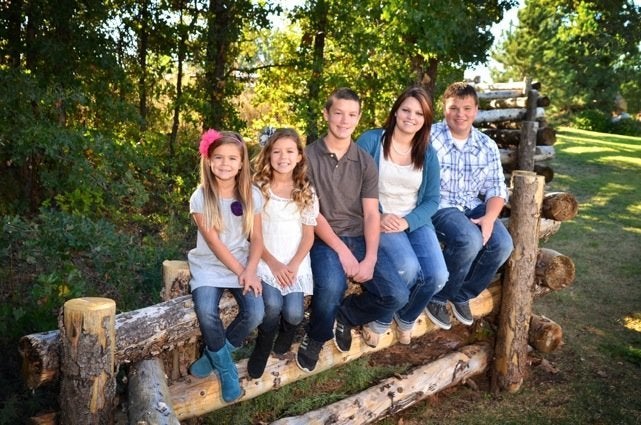 Meet Amy And Eric's Family
If you'd like your own family to be featured on a Blended Family Friday, please email us at divorce@huffingtonpost.com. We're looking forward to hearing your story!