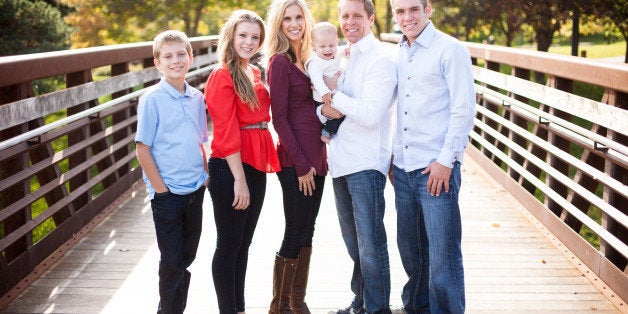 As part of our Blended Family Friday series, each week we spotlight a different stepfamily to learn how they successfully blended their two families. Our hope is that by telling their stories, we'll bring you closer to blended family bliss in your own life!
This week, our reader Maya shares with us what it was like to go from a single 20-something to a stepmom of three kids after marriage.
Hi Maya. Want to introduce us to your family?
Sure! We have six members in all. My husband, Brian, and I have four kids. Brian has three children from his previous marriage: Connor, 15; Averie, 13; and William, who's 11. Brian and I also have a 10-month-old son named Nash.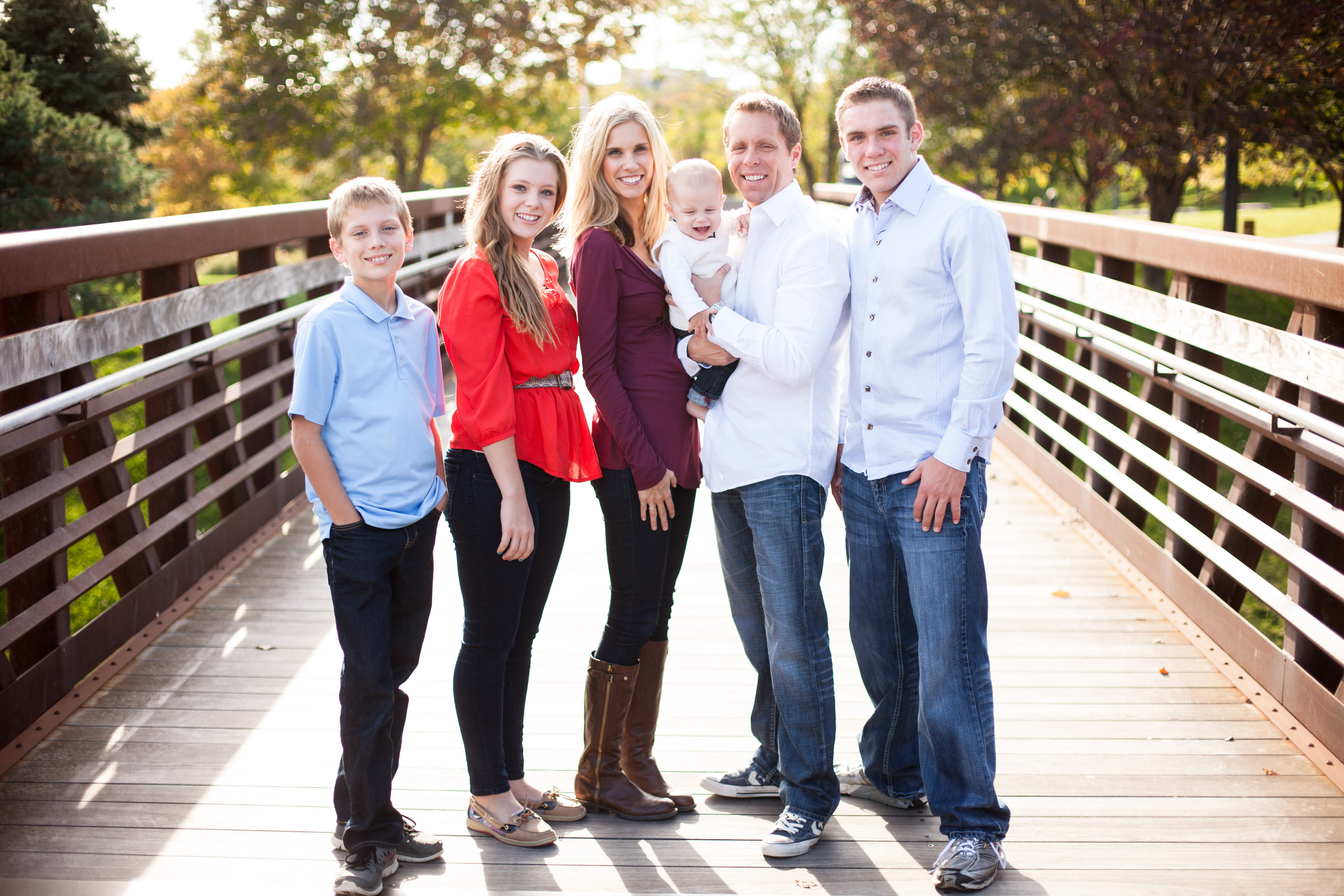 Photo by Sam Clark Photography
How long have you and Brian been together?
We've been together four and half years. We met online in 2009, I moved in with Brian in 2010, and we got married in 2012.
How would you describe the experience of becoming a stepmom to Brian's kids when you married him?
When I became a stepmom to Connor, Averie and William, I looked at it this way: I wanted to be a strong role model and be sure I set a good example for them. While things weren't always so calm with the dynamics between everyone at the beginning, my experience with them has been to provide love and guidance so they can lead happy and successful lives. I hope someday each of them can look back on special memories I shared with them individually, whether it's reading together before bed, playing basketball in the driveway, or making cinnamon rolls on a weekend morning. They call me their "bonus mom" –- which derives from adding a bonus dose of love into their lives. Of course we've had our ups and downs, but we know that in the end, we're family and we stand up for each other.

You said the birth of your son "really changed things" within your family. In what ways?
Brian and I welcomed our first child together this past March. Baby Nash forced everyone to become a team player in our house. With a big family, there are lots of chores and organized chaos, so it's imperative that everyone steps up. The kids started taking turns helping around the house and taking care of Nash -- whether it's giving him a bath, doing the dishes, or starting dinner, everyone does their part. That definitely brought our family closer together.
The kids are also very proud of their baby brother. While it was difficult at first, the challenges worked themselves out and we started to create special memories together. One particular memory sticks out in my mind. I'll never forget when Will was dismissed from his chorus concert at school and he ran to Nash and I in the audience. He picked Nash up, held him up high, and kissed him in front of several members of the audience. Then he asked me if he could "show him off" to his friends. It was absolutely adorable! At that moment, I realized our blended family was really shaping and connecting.
What have been some of the biggest challenges of blended family life?
In the beginning of our marriage, the biggest challenge for us was making sure we worked as a team and discussed our parenting styles. We do have varied approaches to parenting, but the most important thing is discussing it together and coming up with the best resolution for the kids. Ultimately, I allow Brian to be the disciplinarian in the household. That was a challenge for me, especially because of my strong-willed personality. I knew it was the best decision for our family because it provides balance between what Brian and I reinforce. Also, Brian always supports me in whichever parenting decisions I make, and that's critical to be a successful blended family.
What's the best thing about being part of a blended family?
There's a lot of love to go around in a blended family! We are fortunate to have extended family relatively nearby, so we are always visiting each other and making fun plans. There's also someone always around to do something with! Averie or Will will take their bikes and ride alongside while Brian and I go jogging, and occasionally we enjoy a game of football in the backyard. There's never a dull moment!
What makes you proudest of your family?
We're a big crazy bunch. Like my brother-in-law says, "we're one kid shy of a circus."
We are starting to build our own family memories together, too. Brian and I started an annual tradition this past Christmas. Instead of buying gifts, we are taking a family vacation. This March, we're going to take the kids on their first international trip. We are excited to have the opportunity to teach the kids about another culture and create memories of our own.
What's your best advice for blended families who are struggling to keep the peace?
The marriage sets the tone for the family. The marriage is the foundation of the family's happiness. When the parents are happy, the kids are happy. It's also important to focus on what's really important, which is your family and your future together. Don't get lost in small details and worthless battles.
Relationships take time to mature and trust is built over time especially in a blended family. A blended family is different from a nuclear family, so don't try and force it to be otherwise. Families can be all different shapes and sizes, so embrace your family for its uniqueness and give it time to grow. Even when it's hard, be patient with yourself. Be patient with your family. And remember that love can fix everything!
Scroll down for more photos of Maya and Brian's family
If you'd like your own family to be featured on a Blended Family Friday, please email us at divorce@huffingtonpost.com. We're looking forward to hearing your story!