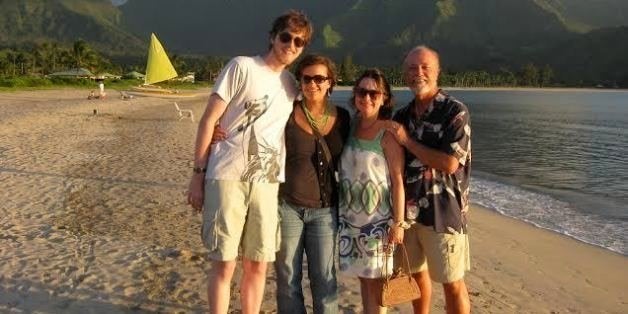 As part of our Blended Family Friday series, each week we spotlight a different stepfamily to learn how they successfully blended their two families. Our hope is that by telling their stories, we'll bring you closer to blended family bliss in your own life! Want to share your own story? Email us at divorce@huffingtonpost.com.
Kate Fisher was a toddler when her dad married her stepmom Michele, so she has decades of experience in a stepfamily.
Her best advice to kids struggling to find their place in their new family? "When you start to stress, remember that you're only a kid," she said.
Below, the twenty-something elaborates tells us a little more about her family.
Hi Kate. Please introduce us to your family.
There are three of us in the immediate family. I'm Kate and my dad and stepmom are Tom and Michele. I'm in my late twenties and my parents are some multiple of that.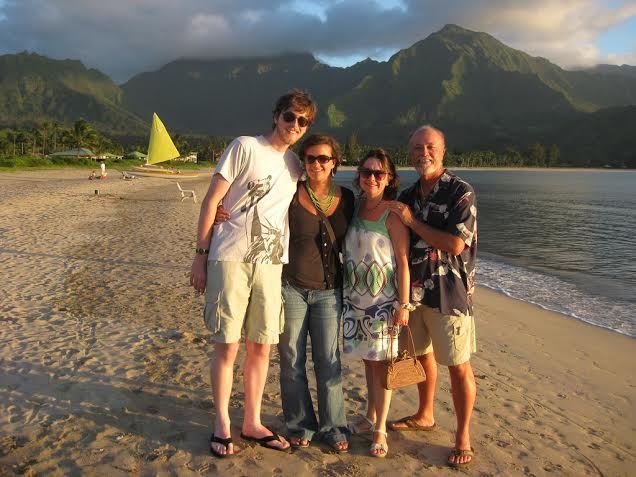 (Photo courtesy of Kate Fisher)
How long have your dad and stepmom been together?
Over twenty years now. It seems like yesterday they were getting married and we were having our own family medallion ceremony. They gave me little charm with three circles overlapping as a symbol of our new family coming together. It's a piece of jewelry I still wear today as a reminder.
What are some of the biggest challenges of blended family life?
Communication is a tough one for us. When my dad and stepmom first got together I was still a toddler. She couldn't understand my baby talk so my dad had to translate. Talk about foreshadowing! We have all had to play translator for one another over the years, especially when it comes to sharing our feelings.
What's the best thing about being part of a blended family?
One of my favorite little things is when people mistake me for being my stepmother's biological daughter. It happens pretty often, and it puts a big smile on my face every time. I love feeling like her one and only!
What makes you proudest of your family?
Back in 1997, my dad and stepmom created the Stepfamily Network, which was one of the first online resource centers for stepfamilies. In fact, today I am continuing their work and have expanded the Stepfamily Network to include a support site especially for stepmoms called Stepmom.me. We have all channeled our experiences into something positive that is helping people, and I am extremely proud of us all for doing that.
How do you deal with stress in your household?
We are a family of introverts, so we all turn inwards. Books, long walks, and having time alone really helps us. When we're ready, we talk it out.
You mentioned that traveling with your stepmon helped you two develop a stronger bond. Could you tell us a little more about that?
Yes! We recently visited Australia to see where my grandparents lived in the 50s. She planned the whole thing from start to finish. We have been all over the place together, and I love her for helping me discover the world and my family history. She's actually a travel agent and writer now!
What advice do you have for kids in blended families who are struggling to get used to things?
You may be feeling stressed by all the changes, but don't let it get you down! Your job is to be a kid. Focus on investing in yourself so you can grow up to be the person you want to be. Trust me, it gets better.