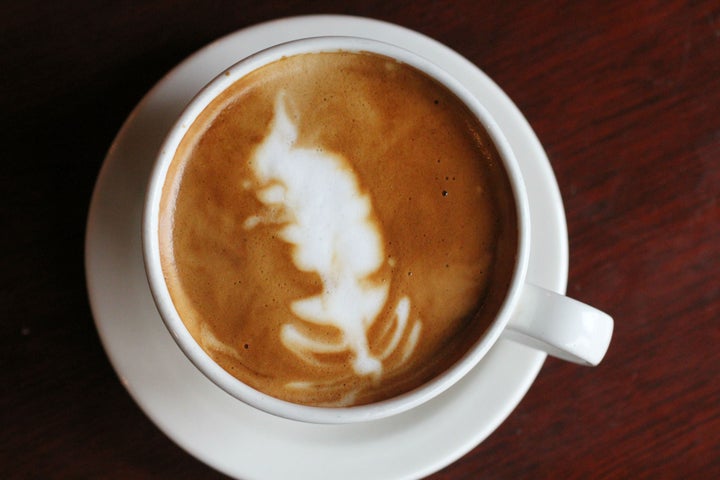 WASHINGTON -- The lights are usually off during the day at Darnell's Bar, a well-loved but little-known watering hole on Florida Avenue NW near Howard University.
But that's changed since a pair of young entrepreneurs, Noah Karesh and Jonah Singer, teamed up to create a pop-up coffeehouse inside the space, which they've dubbed The Blind Dog Cafe at Darnell's.
"There's no coffeehouses, really, that are doing really good coffee within a mile radius," Karesh told The Huffington Post while readying the shop for its Feb. 12 opening.
After playing with the idea for a few weeks, he and Singer approached Darnell's owner Darnell Perkins with the idea for Blind Dog. The entire project came together in a matter of months.
"We're lucky that everyone can grow together," Karesh said, though he was reluctant to reveal the exact costs of operating a business within an existing one. "We've been able to put this together with a good budget," he said. "Some of those barriers to entry, we've circumvented."
The cafe's menu comes courtesy of chef Cullen Gilchrist, who also works as a line cook at upscale Cleveland Park eatery Ardeo+Bardeo. There's a small but rich selection of sandwiches to choose from, made with bread from Panorama Baking Co. in Alexandria, hand-poured coffee brewed with beans from PT's Coffee Roasting Co. and organic fair trade teas from Rishi.
Flavored sodas and salt mixtures are made in-house. Baked goods are from local business Black Strap Baking, which also uses the space as a commercial kitchen. Karesh calls the arrangement a true coming together of pop-up causes and plans to sell other local products in the shop, including an infused vodka from a D.C. area purveyor.
"We're trying to promote local entrepreneurs in the food industry," he explained. "That's a call to all you local producers, to give us a shout out!"
The space, which opens at 7 a.m. and closes at 4 p.m.to convert back into Darnell's, is also equipped with wifi. Unlike some larger coffeeshops, which have been unreserved in their disdain for customers who lounge all day at wifi hotspots, Karesh welcomes those looking for work space.
"I kind of came from the cafe culture, so I'm a proponent of providing that," Karesh said. "We want to be a place where people feel comfortable, feel like it's their home away from home."
Popular in the Community