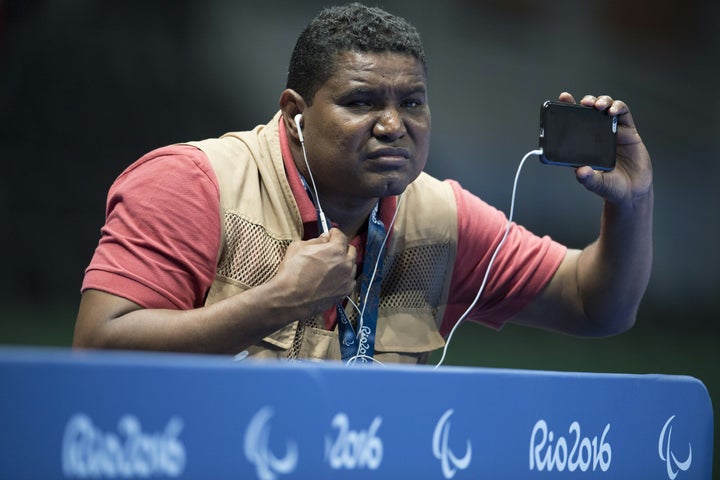 Athletes aren't the only people defying the odds at the 2016 Paralympics.
Joao Maia, a photographer who is visually impaired, is covering the international sporting event in Rio by taking beautiful photos.
"You don't need to see to take photographs. My eyes are in my heart"
"You don't need to see to take photographs. My eyes are in my heart," Maia told Firstpost, an Indian news organization.
Maia, 41, is a former postman from Sao Paulo, Brazil. He lost his sight when he was 28 after developing uveitis, an inflammation of the middle layer of the eye. He can now only see some shapes and colors when he's close up.
"My life is a huge water color painting," he explained in the above video.
While Maia learned Braille and how to use a cane, he developed an interest in photography. He explains to World is One News, an international English-speaking news source, that photography allows him to express himself.
"I think photography gives me the opportunity to tell people I am visually impaired, that I exist, that I am here. I am registering what I see, in my way: out of focus [and] blurry. But, the way I see it, photography gives shape to my view."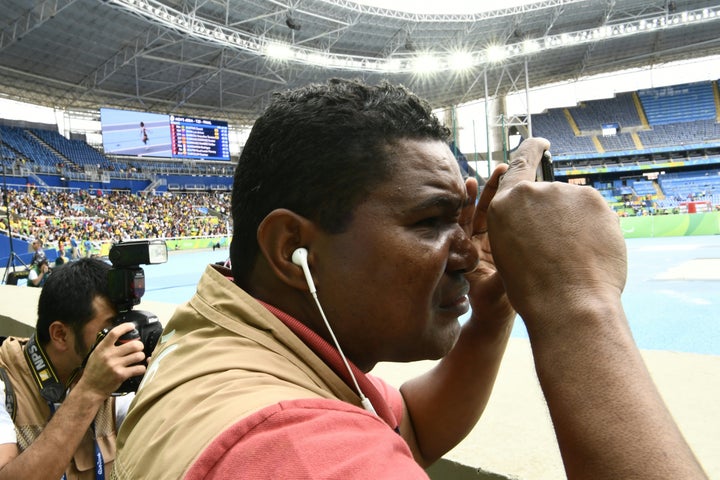 Maia started taking pictures with a traditional camera but now uses a smartphone to snap his photos, which helps with focusing.
According to Rio 16's video, Maia also relies on able-sighted people around him for help. He asks them questions such as what the athlete looks like and what they are wearing.
He then looks for a color contrast he likes or the right moment, and then starts snapping away.
"When I am close enough I feel the runners' heartbeats, their steps and then I'm ready to take the picture," he told Firstpost but admits that he still has his struggles. "But with noise and distance I find it difficult."
He also gets help from others in regards to editing and posting his photos to social media, like his Instagram, according to the outlet.
Yet, the photos are still his own. He told Firstpost:
"It's not just action I want to capture but the intimacy."
See some of Maia's photography below: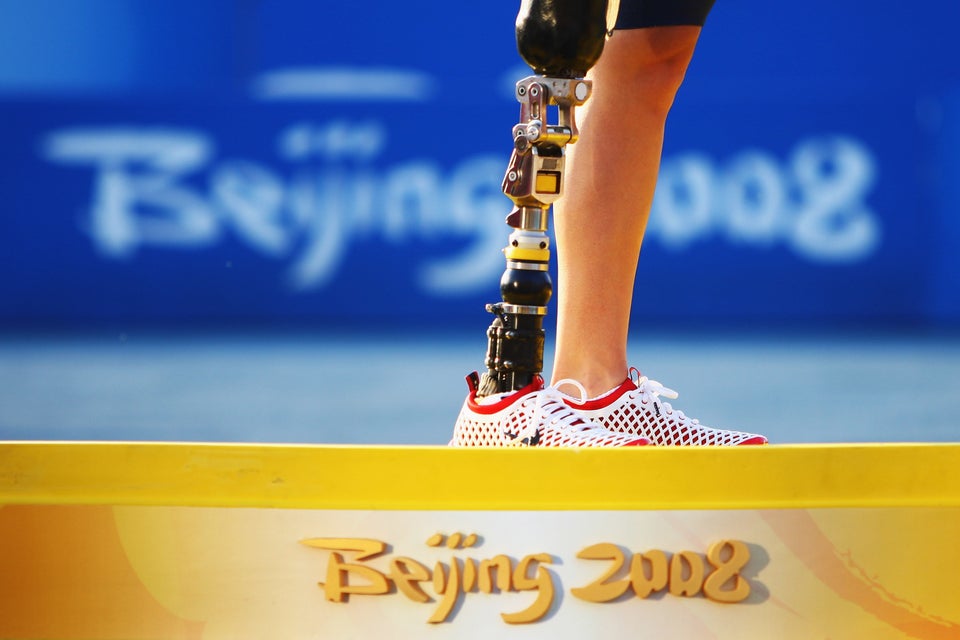 Absolutely Inspiring Photos To Get You Pumped For The Paralympics
Popular in the Community