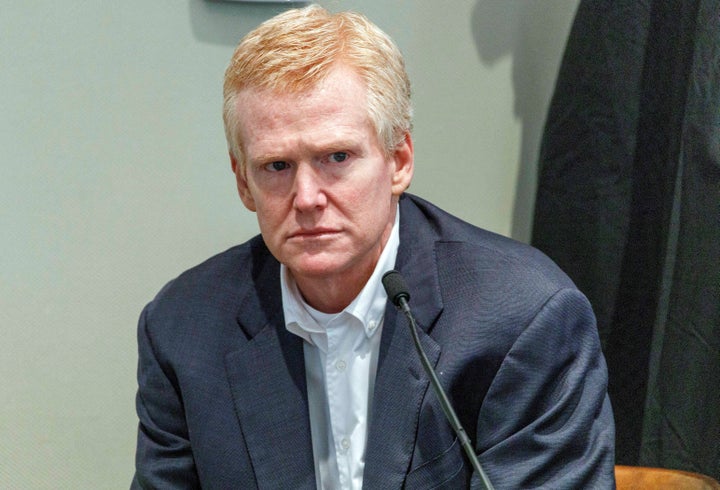 Crime scene evidence is "more suggestive" that there were two shooters involved in the killings of disgraced South Carolina attorney Alex Murdaugh's wife and son, and not just one, a blood spatter expert testified Monday.
Timothy Palmbach said that the person who shot Paul Murdaugh, 22, on the night of June 7, 2021, likely needed "some degree of time to recover," making a second gunman a more likely scenario for effectively shooting his mother, Maggie Murdaugh, 52, moments later at the family's hunting property.
"The individual who shot first, with the shotgun, minimally was stunned, probably blood and material in his eyes and maybe injured, and would have taken some degree of time to recover," said Palmbach, who was called by the defense to testify in Murdaugh's double murder trial.
Due to the close range of the shot, the shooter could have sustained a physical injury from a flying bone fragment and, or a pellet fragment, he said.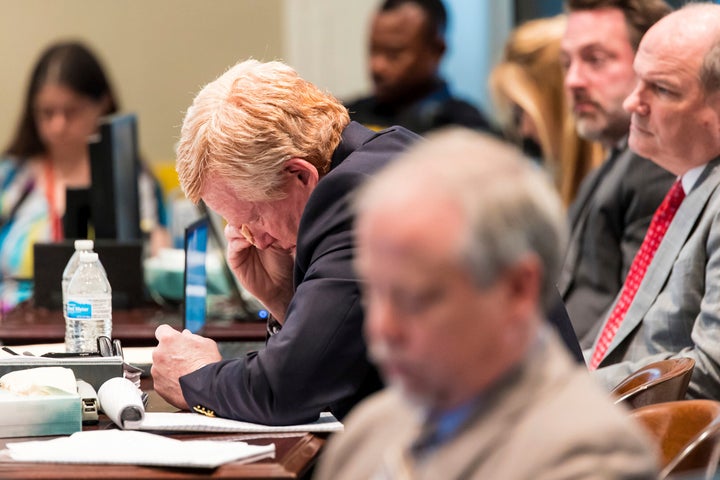 Any shock experienced, Palmbach said, could have similarly delayed the shooter's ability to effectively shoot Maggie next, who authorities said was shot with a different rifle while they were inside the property's dog kennels.
The judge on Monday approved the defense's request that the jury visit the property so that they can see where the bodies were found and their proximity to one another.
Dr. Jonathan Eisenstat, a forensic pathologist, also testified Monday that Maggie was likely facing her killer while Paul was shot from behind.
"I believe that he had no idea it was coming, and he took the shot to the chest and very soon after, the one in the back of his head," Palmbach said of Paul.
Eisenstat said that the gun used to kill Paul was likely pushed up against his skull when he was shot the second time, which he also said would have likely sprayed the shooter with biological material from the victim's body.
A police detective who met with Murdaugh at the property following the killings, testified last month that he did not appear to have any blood on his hands or clothing. Murdaugh's younger brother, John Murdaugh, was asked in court on Monday about his brother's appearance after seeing him at the property following the shooting. He said he appeared to have showered.
Alex Murdaugh took the stand in his defense last week saying he was not at the property when the pair was shot and that he only found their bodies after returning from visiting his ailing mother.
The 54-year-old, who faces 30 years to life in prison if convicted of murder, admitted on the stand that he lied to police when he said he was never at the dog kennels on the night they were killed. This surprise reversal followed prosecutors presenting video to the court that appeared to capture audio of Murdaugh at the kennels with his wife and son shortly before they were killed. Several people testified saying that it was indeed his voice in the video.
Murdaugh said that he lied to investigators due to paranoia he was experiencing because of his then-addiction to opioid prescription drugs. He insisted last week, however, that after joining his wife and son in the kennels, he promptly left to see his mother and that sometime after they were killed.
Authorities have not recovered either of the guns used to kill the couple.
Popular in the Community