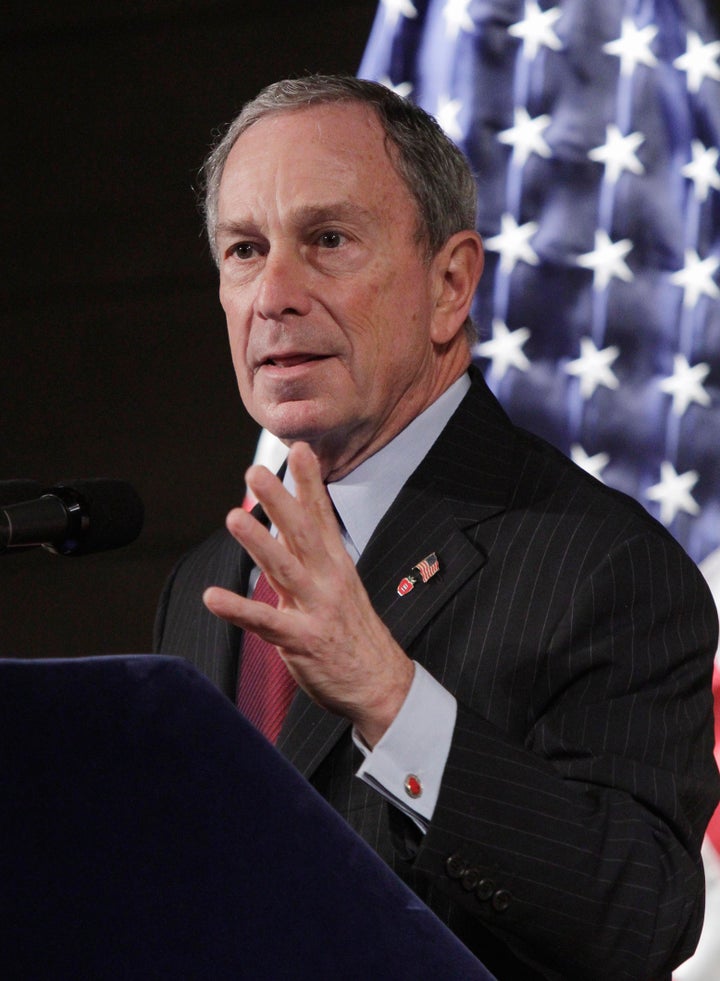 NEW YORK -- There's insufficient evidence to show that the financial services news company founded by Mayor Michael Bloomberg discriminated against pregnant women and mothers, a federal judge ruled Wednesday.
Judge Loretta Preska in Manhattan said the Equal Employment Opportunity Commission failed to show that Bloomberg L.P. made discrimination its regular practice.
She wrote that the evidence presented in the case, first filed in 2007, was insufficient to show that discrimination was the company's standard operating procedure. She tossed out the wide claim against the company but said some individual claims can proceed.
"As its standard operating procedure, Bloomberg increased compensation for women returning from maternity leave more than for those who took similarly lengthy leaves and did not reduce the responsibilities of women returning from maternity leave any more than of those who took similarly lengthy leaves," the judge wrote.
EEOC Attorney Raechel Adams said: "We look forward to proceeding with the individual claims and will assess our options."
Bloomberg L.P. said in a statement that the judge's ruling "confirms what we have known all along: that the evidence is squarely on our side and that this case is without merit."
The judge, in her ruling, said the EEOC, which represented 78 women and six identified plaintiffs, fell short on the facts as it tried to show a pattern of discrimination against 603 female Bloomberg L.P. employees who became pregnant or took maternity leave between February 2002 and March 2009. She said the fact that nearly 90 percent of Bloomberg L.P.'s "pregnant or mother employees had no claims is significant."
"The singular fact that the EEOC has no statistical evidence in support of its case, while maybe not fatal in itself, is severely damaging in this case," she wrote. "In addition to that fact, the EEOC has presented nothing other than anecdotal evidence. The result is fatal."
As lawyers in the case pursued evidence to support their claims, Bloomberg was not a defendant, though he testified at depositions about the company, from which he resigned as chief executive officer to run for mayor in 2001. He retained a 68 percent stake in the company.
As the EEOC built its case, it interviewed some of the hundreds of women at Bloomberg L.P. who had gone on maternity leave since 2002.
The EEOC said the New York-based company, which has 9,000 employees in offices worldwide, engaged in a pattern of demoting women, diminishing their duties and excluding them from other job opportunities after they disclosed they were pregnant.
Before Bloomberg became mayor, he was the target of a lawsuit by a female sales executive who accused him of sexual harassment while he was chief executive of Bloomberg L.P. The lawsuit claimed Bloomberg and other male managers at the company made "repeated and unwelcome" sexual comments, overtures and gestures, contributing to an offensive, locker room culture.
The lawsuit also alleged that Bloomberg displayed a discriminatory attitude toward pregnant women and new mothers and that this culture was fostered at the company.
Bloomberg adamantly denied the accusations, and the lawsuit was settled in 2000 for undisclosed terms.

Related
Popular in the Community