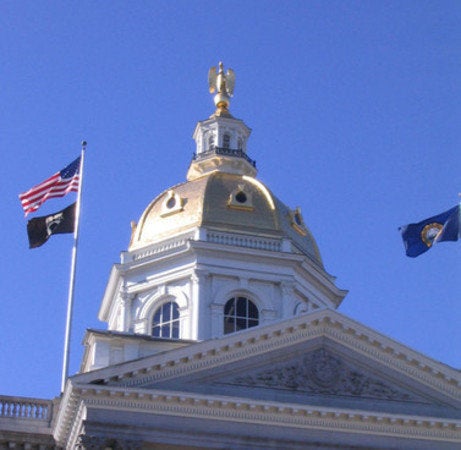 A Republican lawmaker in New Hampshire explained his controversial statement last week that kindergarten leads to higher crime was based on statistics: He found a 400 percent jump in crime in towns with this early childhood education program, he claimed.
Last week Rep. Bob Kingsbury (R-Laconia) told fellow Belknap County lawmakers that research he has conducted since 1996 shows a connection between the state's kindergarten program and higher crime rates, attributing it to children being taken "away from their mothers too soon."
Kingsbury discussed with The Huffington Post on Tuesday his research showing a dramatic jump in crime. "The sources I have is I went to the Department of Education and got a list of kindergartens and I went to the safety department and got the crime report," he said. "In general, the towns with a kindergarten have 400 percent more crime than other towns in the same county. In every county the towns and cities with kindergarten had more crime."
Noting as well that some communities experienced a crime jump of 300 percent, he singled out his hometown of Laconia, the largest community in Belknap County. Compared to the other nine communities in the county, Laconia had the highest crime and the only kindergarten program, he said. Kingsbury cited crime reports indicating Laconia had 63 of the county's 70 rapes, 6 out of 9 robberies, 44 out of 47 arsons and 408 out of 506 simple assaults, along with all the county's murders and higher rates of other crimes.
Belknap County in southern New Hampshire has a population of a little bit more than 60,000, including Laconia's nearly 16,000 inhabitants. Laconia sits across Lake Winnipesaukee from Wolfeboro, N.H., where Mitt Romney has a vacation home.
Kingsbury, 86, did acknowledge that other factors can contribute to higher rates of crime and kindergarten classes are just one of them. But he mentioned having read an article showing the impact of moving young children out of London during World War I. "In World War I, London was being bombed by the Germans and they sent the children out of the city," Kingsbury said. "That was a disaster for England."
Kingsbury does not believe that day care or preschool programs are to blame since they are voluntary in nature, he said.
"Children go to kindergarten at the point of a gun," Kingsbury said. "Children go to day care and it's not the same; there is no point of a gun." Kingsbury said he believes that teachers are partially to blame but the rise in crime is not the fault of teachers. Instead he blamed attorneys and the courts for what he called a lack of discipline and rules in schools and for prohibiting teachers from disciplining students as in previous decades.
Kingsbury has a history of taking conservative positions in the Tea Party-controlled State House. This includes partnering with supporters of birther queen Orly Taitz to push a bill to partially repeal the direct election of U.S. senators and sponsoring a bill that would raise the minimum age of judges from 18 to 60. Kingsbury has also sponsored legislation to require future state laws to be based on the Magna Carta and said in February that statehood for the District of Columbia could cause New Hampshire's crime rate to rise 25 percent. He is not currently planning kindergarten-related legislation.
Kingsbury's comments, which came during a meeting of the county's state lawmakers, have caused a stir, leading both Democratic gubernatorial candidates to say they believe in kindergarten. The Republican candidate for governor, Ovide Lamontagne, declined to address Kingsbury's comments during a radio interview last week.
The National Education Association in New Hampshire has cast doubt on Kingsbury's research, with spokesman George Stout saying, that "every ounce of credible research" shows that kindergarten helps students.
"To cheat them out of that is not looking at the bigger picture," Stout told HuffPost. "We were concerned that [Kingsbury's research] is a correlation and that's not what you learn in statistics. We know the value of early childhood education."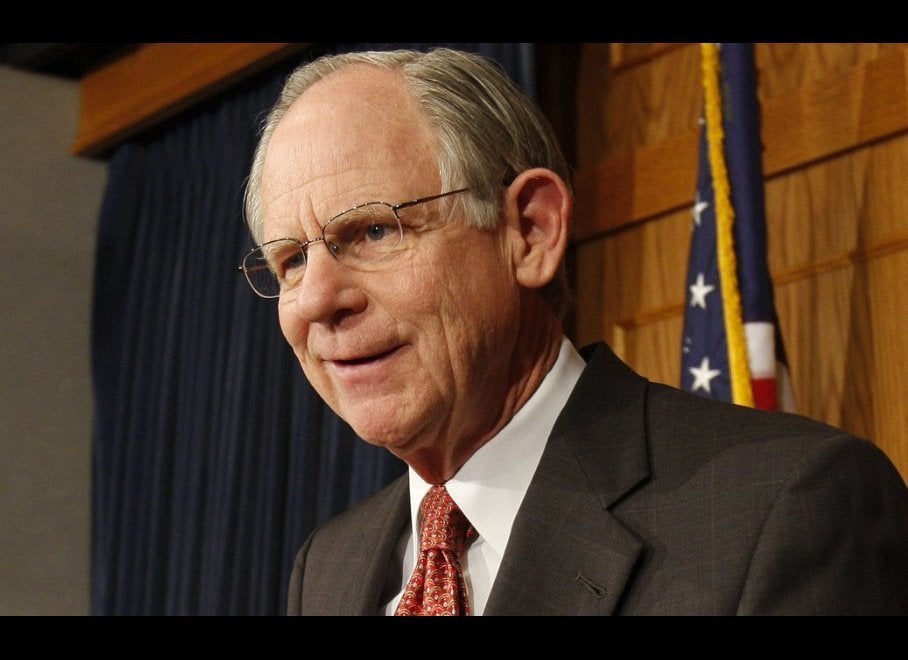 Tea Party Casualties
Popular in the Community