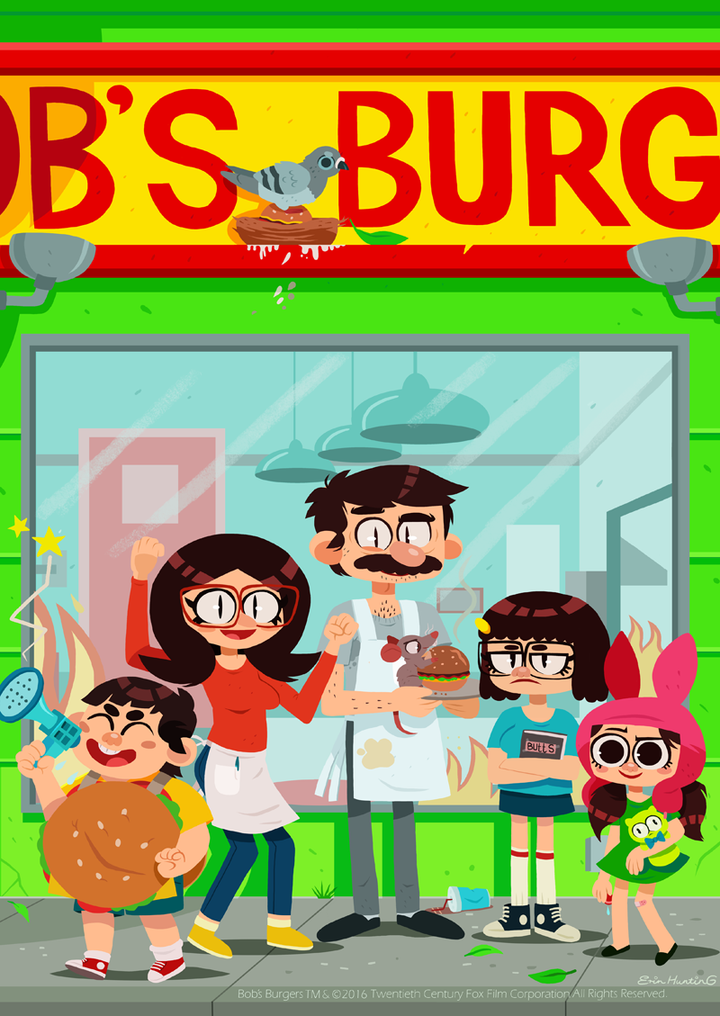 Somewhere, in an unnamed seaside town once home to a "Jaws"-esque film franchise, lives a humble -- and very fictional -- family of five: Bob and Linda Belcher, and their three children Tina, Gene and Louise.
Together, they run a restaurant plainly known as Bob's Burgers. Bob, a dedicated but perpetually unlucky small business owner, is hardly the star of this animated show on Fox deep tale of familial love, though. What with Tina writing erotic and zombie-related fiction, and Linda maniacally collecting porcelain baby figurines, and Gene forging unlikely relationships with toilets, and Louise infiltrating the neighborhood's Girl Scouts (read: Thunder Girls) chapters, they typically share the spotlight.
So when it comes to the fan art, namesake and permanently mustachioed Bob might make a few more appearances than the rest of the brood. But Tina, Gene, Louise and Linda deserve to be memorialized in ink, as well. Case in point: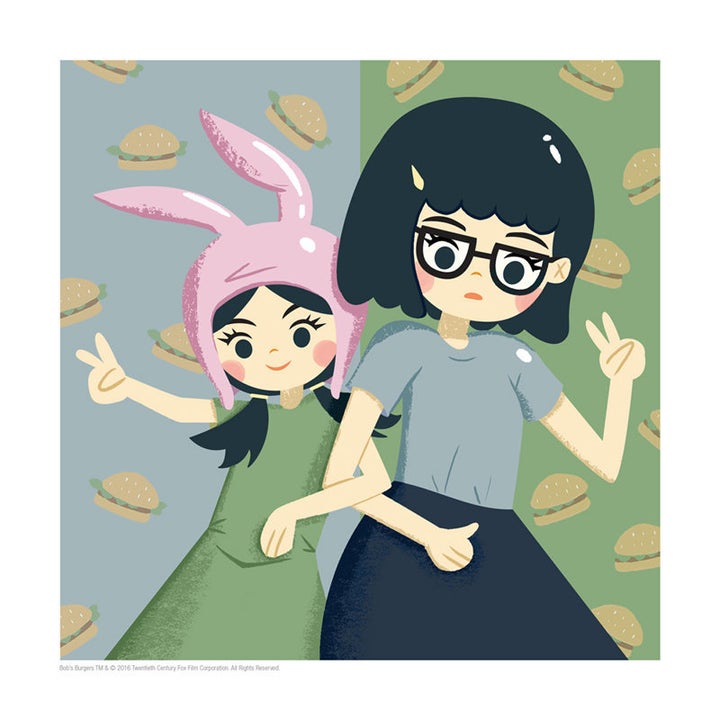 The art above and below comes to us courtesy of Gallery 1988, which I wish I could say temporarily occupied the empty storefront beside Bob's Burgers, with a tagline like "Art You Going To Come In?" But, alas, Gallery 1988 is a very real gallery in Los Angeles that caters to the pop culture crowd, with art shows devoted to "Ghostbusters," "Clue," the life and times of Tom Hanks, and "Seinfeld."
The gallery recently brought artistically inclined fans of "Bob's Burgers" together to toast the only working class family that's let a cow live with them, made enemies with an entire community of magicians, and started an underground casino ring, all within its three levels of living and working space. Here's a taste of the "Bob's Burgers" fan art of your dreams.
(We can only hope other artists are paying rightful homage to the B-team characters like Regular-Sized Rudy, Mr. Fischoeder and the Equestranauts. #Butts.)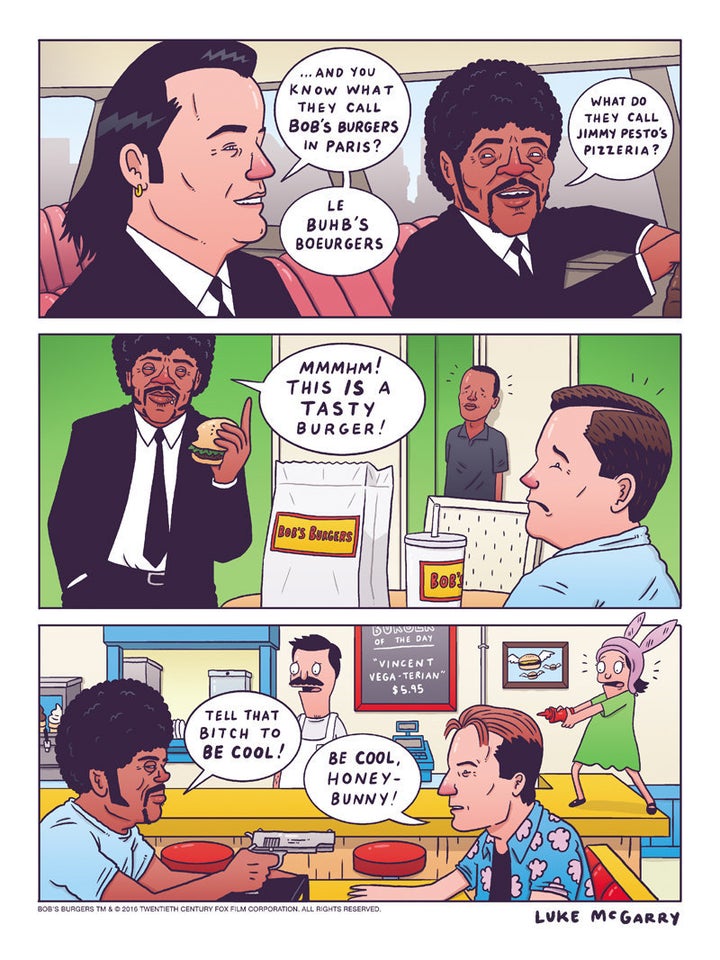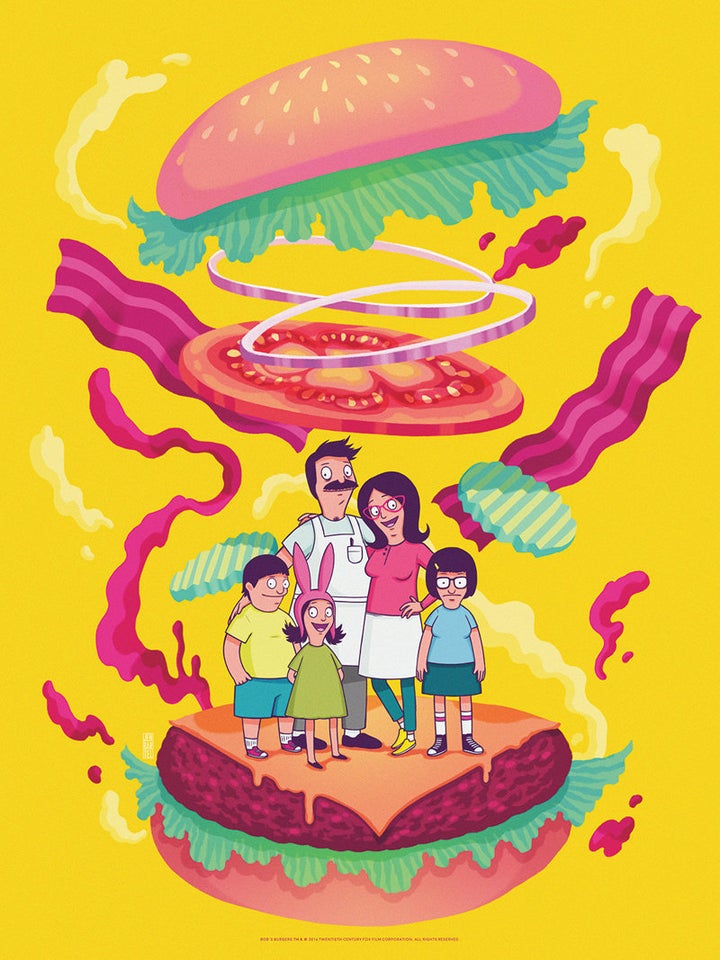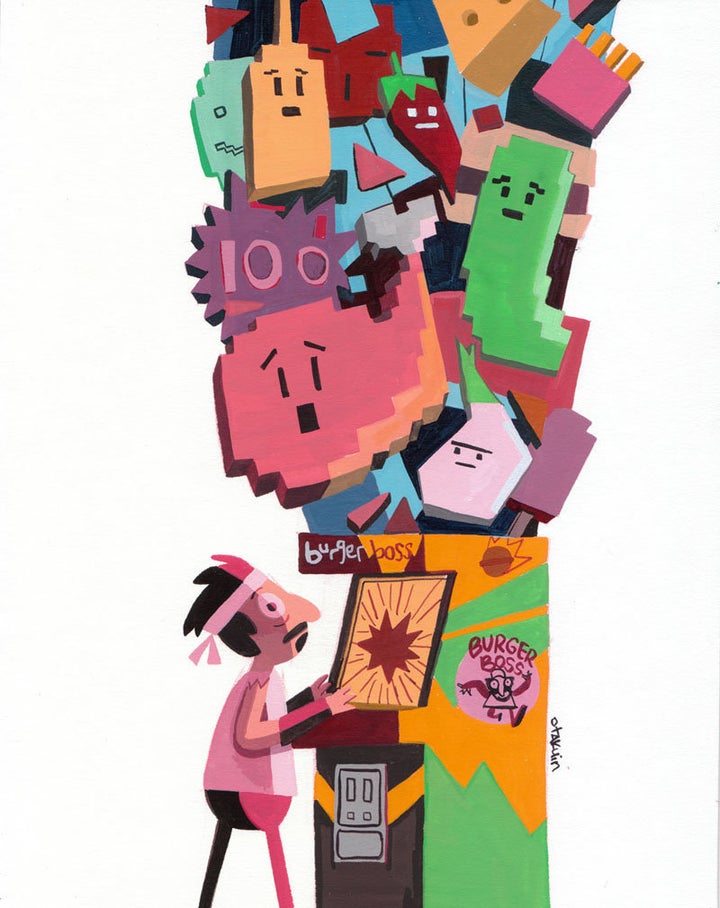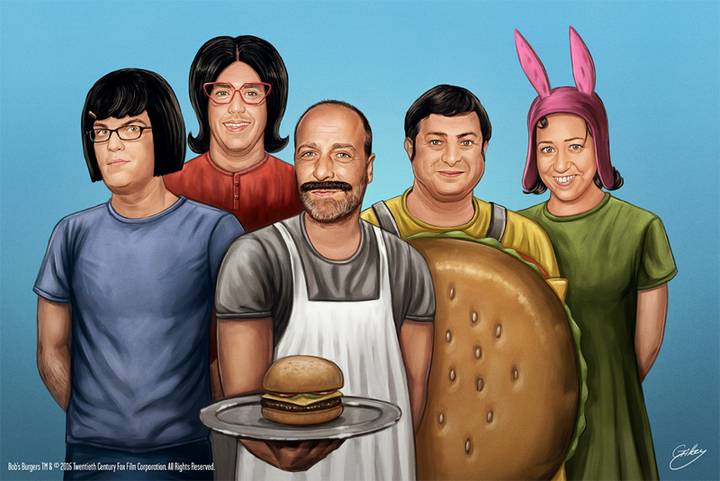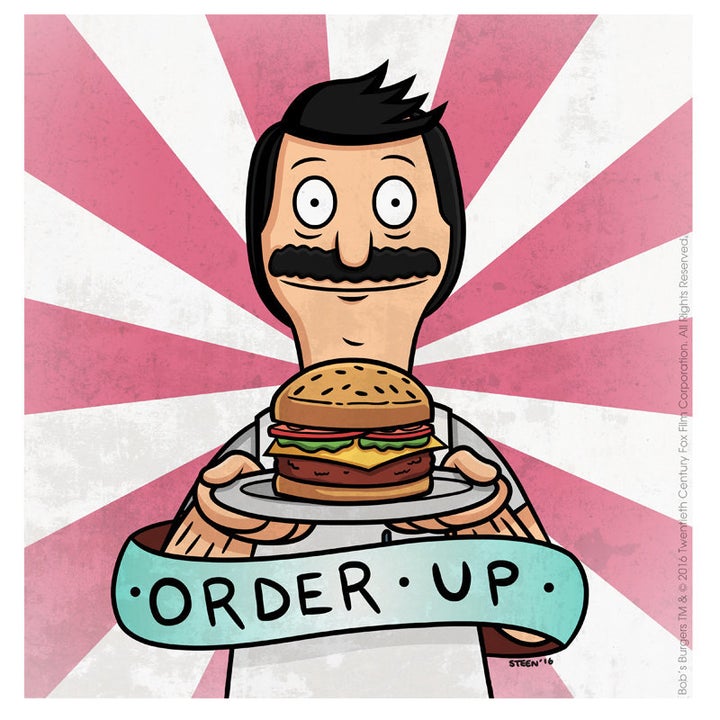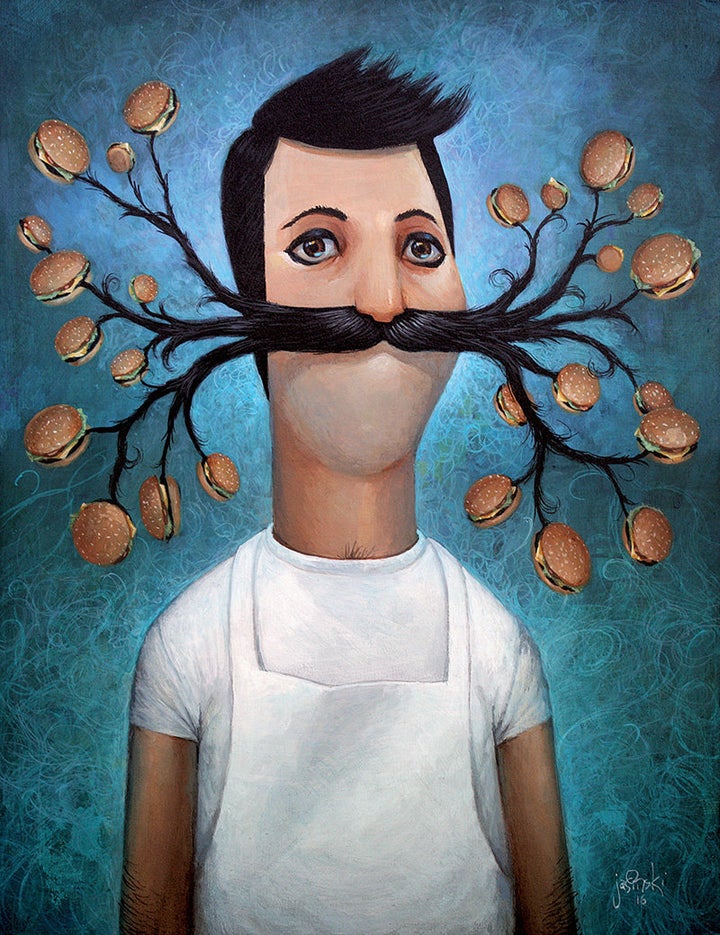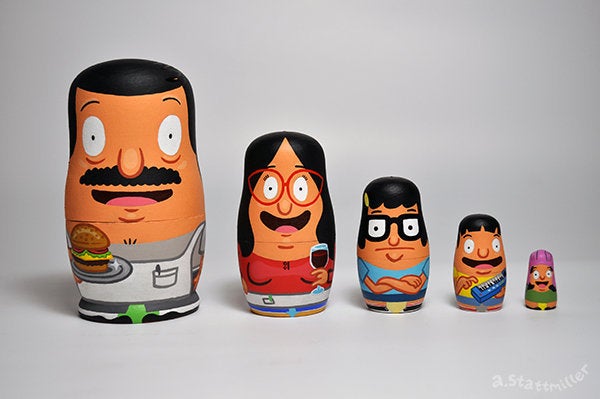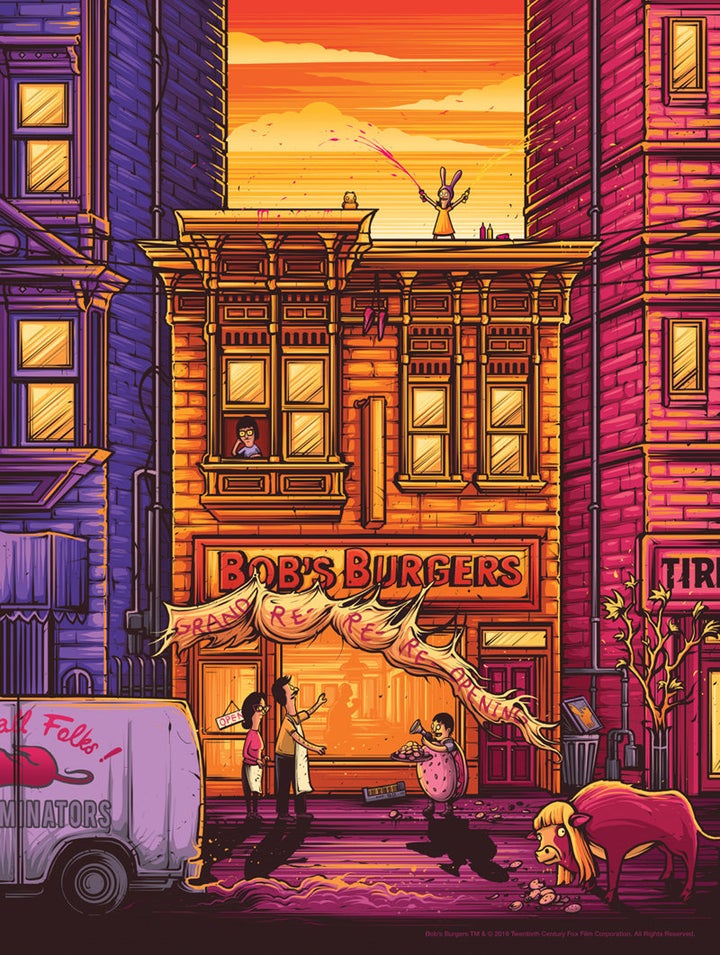 REAL LIFE. REAL NEWS. REAL VOICES.
Help us tell more of the stories that matter from voices that too often remain unheard.
BEFORE YOU GO
PHOTO GALLERY
14 TV Shows Netflix Should Remake