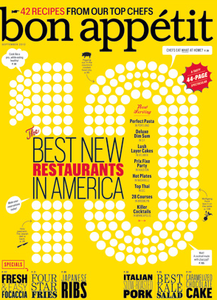 Last week, Bon Appetit brought us their list of 50 nominees of the best new restaurants in the country. Their restaurant editor Andrew Knowlton managed to whittle the list down to come up with the Hot 10 of 2012.
The "Hot 10" is the cover story of Bon Appetit's September issue -- an issue that unusually doesn't have a single photograph of food on the cover, editor-in-chief Adam Rapoport remarked on Monday.
Knowlton noticed some common themes among the 2012 winners including husband-and-wife owners, no reservations and tweezers in the kitchen (a trend food writer Josh Ozersky has dubbed "Tweezer Casual").
Here's the list -- it's a good one:
1. State Bird Provisions, San Francisco
2. Blanca, Brooklyn
3. Battersby, Brooklyn
4. Luce, Portland, Oregon
5. The Catbird Seat, Nashville
6. The Bachelor Farmer & Marvel Bar, Minneapolis
7. Little Serow, Washington, D.C.
8. Oxheart, Houston
9. Baco Mercat, Los Angeles
10. Cakes & Ale, Decatur, Georgia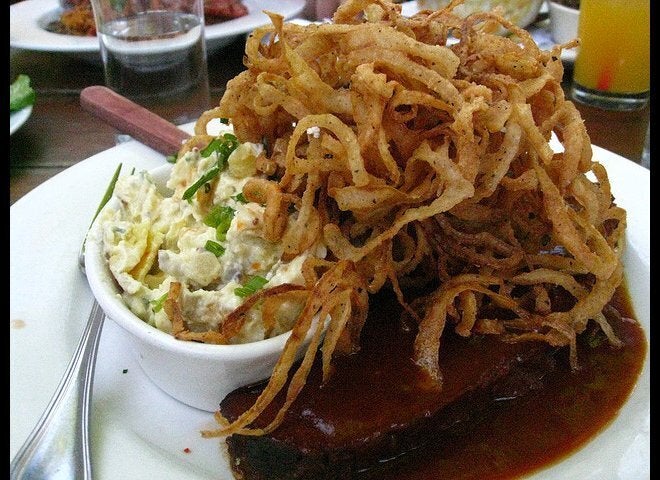 TripAdvisor Users' Favorite Restaurants of 2012