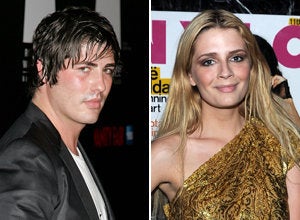 Brandon Davis has found another way to bring negative attention to himself, taking to Twitter to call his ex-girlfriend Mischa Barton a fat "hefer" (sic). He caught sight of her at a party for Nylon Wednesday night in LA and unleashed the following: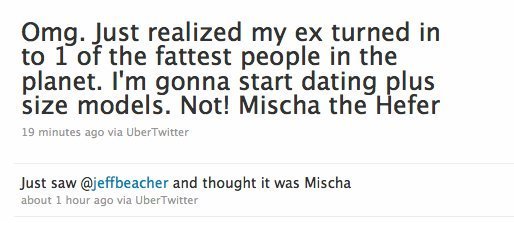 Brandon is an oil heir who is most famous for his oily complexion, dating Mischa Barton during her 'O.C.' days and calling Lindsay Lohan a firecrotch. Brandon was overweight until a couple of years ago. A partygoer said Mischa was upset by the encounter with her ex and left around midnight.
"She was chain-smoking the entire night," the source told the Daily News. "Mischa was never without a cigarette in her hand -- and a puss on her face."
Popular in the Community